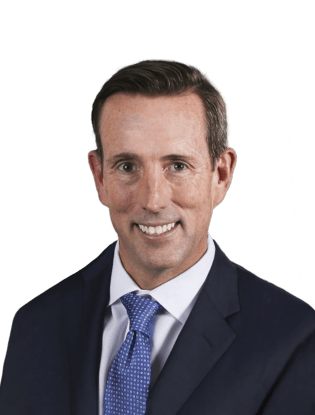 System Chief Marketing Officer
Ken Chaplin serves as system chief marketing officer (CMO) for City of Hope, where he provides overall strategic leadership for City of Hope's integrated marketing efforts. Chaplin joined City of Hope as part of its acquisition of Cancer Treatment Centers of America, where he previously served as CMO. 
 
Chaplin previously served as CMO for TransUnion and Experian, respectively, where he led brand development and the execution of multiple award-winning integrated marketing campaigns. An acknowledged leader in digital marketing, analytics and advanced attribution methodologies, Chaplin was recognized as one of Forbes' 50 Most Influential CMOs in 2014 and 2015.
 
Chaplin spent the majority of his 25-year career in marketing at The Walt Disney Company, where he assumed increasing levels of global responsibility over his tenure. While at Disney, he lived and worked in four countries. In the U.S., he developed new brand extensions; in Japan, he launched innovative partnerships; in Australia, he improved organizational effectiveness; and in China, he helped bring the Disney brand to millions of new consumers.
Chaplin is a graduate of the University of Colorado Boulder, earning a B.S. in business.