Meirigeng Qi, M.D., Ph.D.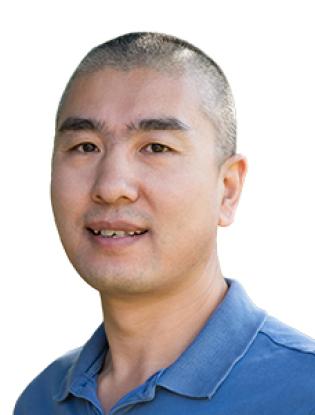 Assistant Research Professor, Translational Research And Cellular Therapeutics
2005 - Kyoto University, Kyoto, Japan, Ph.D. in Islet Encapsulation and Transplantation

1993 - Peking University Health Science Center, Beijing, China, M.D. in Clinical Medicine
1993 to 1999 - Surgical Residency, Hospital for Womena nd Children of Inner Mongolia, Hohhot, China
2013 to present - Assistant research professor, Department of Translational Research & Cellular Therapeutics, Diabetes & Metabolism Research Institute at City of Hope, Duarte, CA

2010 to 2013 - Assistant research professor, Department of Surgery, University of Illinois, Chicago, IL
My Ph.D. studies mainly focused on the development of optimal methods for the transplantation of encapsulated pancreatic islets in rodent model. For several decades, encapsulation technology, which allows for the immunoisolation of islets from host's immune system, has been investigated. However, to date, the clinical application of this technology has not been systematically implemented. One early publication of mine introduced a "sheet type" macroencapsulation device using Polyvinyl-alcohol to protect islet cells post transplantation. Although the concept was clinically attractive, limited graft survival was achieved in the rodent islet transplant model tested. After this initial study, my research began to focus more on the transplantation of microencapsulated islets. This method of encapsulation is considered the most promising in recent years.
In addition to using human islets to evaluate encapsulation technology, I investigated use of encapsulation technology in pre-clinical large animal models, mainly the non-human primate model. These studies have revealed the importance of using a large animal model to mimic the clinical setting. Furthermore the Non-human primate studies have helped to understand the potential immunological mechanisms taking place that can aid in the improvement of encapsulation materials and strategy.
Islet transplantation can help prevent hyperglycemic unawareness in type 1 diabetic patients. The successful isolation of pancreatic islets from cadaveric donors is a hugely important step in the treatment of patients with type 1 diabetes. I have managed and conducted over 500 human islet isolations for both clinical allogeneic islet transplantation and research. There are many factors influencing islet isolation and transplantation outcomes, (eg. Donor organ selection and pancreas processing), and it is highly important to understand these factors in-depth in order to further improve transplantation outcomes. Part of my publications demonstrate some of the important scientific findings uncovered to date that help improve the quality of isolated islets and the outcome of islet transplantation.
2015 - Award for Best Publication, American Society of Physiology

2010 - Honor of Many Outstanding Achievements and Contributions throughout the Year, Division of Transplant Surgery, University of Illinois Chicago

2001 - Japanese Government Scholarship (Monbukagakusho)

1999 - University Mobility in Asia and the Pacific (UMAP) Award, Kyoto University