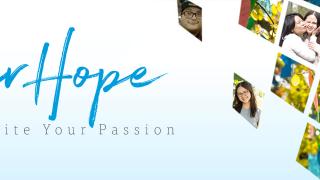 Community Fundraising has powered City of Hope for over 100 years. All events and activities, large and small, play a significant role in raising awareness and essential support for City of Hope's leading-edge research, treatment and compassionate care.
Unleash your inner fundraiser! Pick the perfect fundraiser style that aligns with your passion and purpose. There are so many options to choose from, let your creativity guide you!
Tell your story! Customize your fundraising page with heartfelt text, mesmerizing photos, and engaging videos. This is your chance to let your creativity run wild!
Spread the Love! Share your campaign – you're on a mission to do something extraordinary. Shout it from the rooftops! Share your fundraiser with friends, family, and the entire digital universe. Go ahead, be a digital cheerleader!
Thank Your Heroes! It's time to roll out the red carpet for your generous donors. Give them a personal "thank you" that shines as brightly as their generosity. Plus, keep them in the loop about your amazing progress.
Celebrate Your Impact! Get ready to dance, sing, and celebrate like never before! Your fundraising journey is not just about making a difference; it's about creating a ripple of hope that reaches patients at City of Hope and around the globe. Let's make every milestone a celebration!
Your fundraising journey is an exciting adventure, and these steps are your guide to making a real impact.
Unleash your inner superhero for a fantastic cause!
Community Fundraising Events
City of Hope is grateful for the contributions of volunteers like you who partner in our mission to eliminate cancer, diabetes, and other life-threatening diseases. You hold the power to advance City of Hope's groundbreaking research and treatment endeavors! Ready to champion this cause? The Community Fundraising Team is committed to supporting your efforts to ensure a successful event.
Contact Donor Relations
If you have questions about giving with City of Hope, we're here to provide answers.