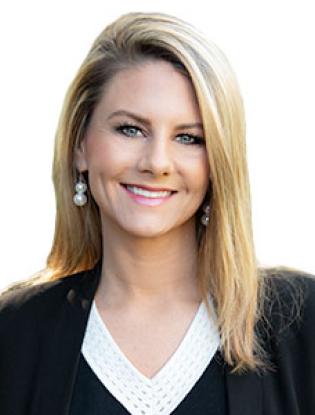 Director of Health Care Services and Advance Care Planning
Valerie Rhea began her health care career in 2013, pivoting from work in the public relations and hospitality spaces. Rhea's desire to leverage her skills in an environment with profound meaning and purpose led her to working in business development for an acute, psychiatric hospital.
After falling in love with health care and helping patients, she accepted a role at an acute medical/surgical hospital to lead the modernization and alignment efforts of their volunteer services program. Within a year, she became the director of Customer Experience, leading the volunteer services, PBX, Coffee Bar and the Valet Services teams, the latter of which she developed and launched at the site in direct response to patient need. Additionally, she co-facilitated the launch of a site-wide, daily patient rounding program, and served as the chief patient experience data analyst, as well as in-house engagement and alignment coach.
Rhea chaired the inpatient and outpatient Customer Experience subcommittees, led the Outpatient Operations Workflow Committee, and served as a member of the Clinical Quality Improvement Board, Strategic Planning Committee, Employee Engagement Committee and regional Leadership Development Institute Planning Committee for more than 300 regional leaders. Through the years, she often accepted leadership roles on several ad-hoc process improvement and innovation projects.
Rhea joined City of Hope in 2019. As director of Health Care Services & Advance Care Planning in the Department of Supportive Care Medicine, she leads the development and integration of more than 300 volunteers on the Duarte, California, campus and within the community practice sites. In addition, she co-creates Advance Care Planning initiatives and processes that focus on patient and family wishes and goals-of-care for proactive planning through the care journey.
Rhea is also an avid lover of cats.
Basic Text Field
Certified Administrator of Volunteer Services
American Hospital Association
Basic Text Field
B.S., Journalism, Public Relations Program
M.P.A., Health Administration Program. Expected completion 2020
Basic Text Field
American College of Health Care Executives
American Hospital Association
Beryl Institute