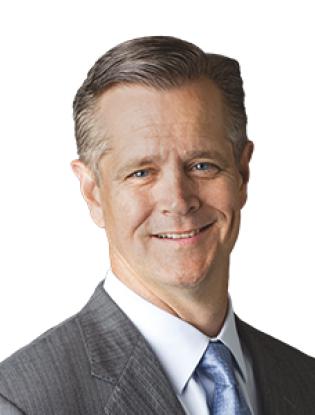 Chief Executive Officer, Helen And Morgan Chu Chief Executive Officer Distinguished Chair
Robert Stone leads City of Hope, a premier cancer research and treatment center dedicated to innovation in biomedical science and the delivery of compassionate, world-class patient care. A seasoned health care executive, he has served in a number of strategic decision-making roles since he joined City of Hope in 1996, culminating with his appointment as president in 2012, CEO in 2014, and as the Helen and Morgan Chu Chief Executive Officer Distinguished Chair in 2021.

Stone's strategic acumen, empathy and visionary leadership have driven City of Hope's rapid evolution. As an independent institution dedicated to advancing the fight against cancer and diabetes, City of Hope is accelerating opportunities for high-impact discovery and ensuring that patients around the world have access to the most advanced therapies. Recent examples include a groundbreaking alliance in precision medicine with the Translational Genomics Research Institute (TGen), a leader in genomic analysis and bioinformatics; leadership in CAR T cell therapy research and therapy; and an innovative program to offer cancer support services to the employees of some of American's largest employers, regardless of geography.

In the last few years, City of Hope has expanded access to its exceptional, patient-centered care, growing from a single site outside of Los Angeles to a clinical network spanning more than 35 locations throughout California.

Stone recently was named Hospital CEO of the Year by the Los Angeles Business Journal and has been listed in the Los Angeles Business Journal's Top 500 for five years. He was elected to the Healthcare Leadership Council, a nationwide policy advocacy organization, in 2017.
J.D., University of Chicago Law School, Chicago, IL
2019, Business Leader of the Year, Los Angeles Business Journal
Exact Sciences to Acquire Ashion Analytics and Enter Research Collaboration with City of Hope's Genomics Institute, TGen
February 16, 2021

City of Hope renames world-class research center the "Arthur Riggs Diabetes & Metabolism Research Institute"
February 11, 2021

City of Hope launches AccessHope™, a wholly owned subsidiary dedicated to providing a first of-its-kind, innovative cancer support model for employers to improve care, experience, outcomes and value
October 6, 2020

City of Hope Reveals Its Bold Vision to Invest More Than $1B for World-Class Cancer Care at FivePoint Gateway in Orange County
June 25, 2019

Robert Stone, TGen's Jeff Trent Speak to PBS' Arizona Horizon
August 30, 2017

Robert Stone One of LA's "Most Influential"
Los Angeles Business Journal, August 11, 2017