Susanta K. Hui, Ph.D., D.A.B.R.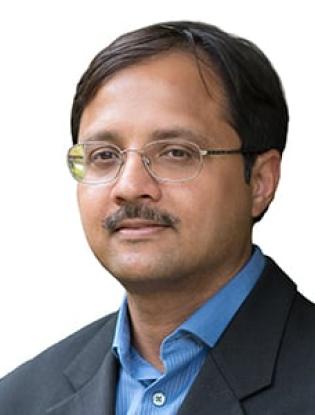 Radiation Oncologist
Appointments
Professor, Department Of Radiation Oncology
2005, The American Board of Radiology
1997 - 1998, Racah Institute of Physics, Hebrew University, Israel

1998 - 1999, Applied Physics Institute, Western Kentucky University, Bowling Green, KY, Physics Department

1999-2001, University of Purdue, West Lafayette, Indiana
2001-2003, University of Wisconsin, Madison, Wisconsin, Clinical Physics
2016 - present, Professor, Department of Radiation Oncology, City of Hope, Duarte, CA

2008 - 2016, Associate Professor, University of Minnesota, Minneapolis

2004 - 2008, Assistant Professor, University of Minnesota, Minneapolis

Faculty member, Masonic Cancer Center, Biophysical Sciences and Medical Physics
The focus of our work is to develop personalized precision radiation medicine to enhance treatment efficacy with less toxicity, enabling HOPE for curing cancer without compromising on quality of life.
Our goal is to develop in depth understanding the science of physical biology in oncology though multi-disciplinary and translational approaches in pre-clinical and clinical studies. Specifically, we seek to understand i) how the bone and marrow (B&M) —as an integrated system—respond to radiation treatment, ii) macro- and micro- environment of B&M, its role in malignant cell (hematologic and metastatic) homing, iii) comprehensive understanding of role of radiation targeting malignancies and potential interaction with local and systemic environment (affecting the physiological system). Our interdisciplinary group developed a global health consortium and works towards theranostics by combining molecular information and functional image guidance with therapy such as total marrow irradiation (TMI) to accelerate personalized medicine.
Yoichi Watanabe, Erik L Dahlman, Kevin Z Leder, Susanta K Hui. A mathematical model of tumor growth and its response to single irradiation. Accepted in Theoretical Biology and Medical Modelling.
Christopher Wilke, Shernan G. Holtan, Leslie Sharkey, Todd DeFor, Mukta Arora, Priya Premakanthan, Sophia Yohe, Stefano Vagge, Daohong Zhou, Jennifer L. Holter Chakrabarty, Marc Mahe, Renzo Corvo, Kathryn Dusenbery, Guy Storme, Daniel J. Weisdorf, Michael R. Verneris, Susanta Hui, Marrow damage and hematopoietic recovery following allogeneic bone marrow transplantation for acute leukemias: effect of radiation dose and conditioning regimen. Radiotherapy and Oncology. 2015.
Raj Varadhan, Taiki Magome, Susanta Hui, Characterization of deformation and physical force in uniform low contrast anatomy and its impact on accuracy of deformable image registration. Medical Physics 43 (1) January 2016.
Song CW, Lee Y-J, Griffin RJ, Park I, Koonce NA, Hui S, Kim M-S, Dusenbery KE, Sperduto PW, Cho LC, Indirect Tumor Cell Death after High Dose Hypo-fractionated Irradiation: Implications for SBRT and SRS, Int J Radiat Oncol Biol Phys. 2015;93:166-72.
Masashi Yagi, Jerry Froelich, Luke Arentsen, Ryan Shanley, Rahel Ghebre, Douglas Yee, Susanta Hui. Longitudinal FDG-PET revealed regional functional heterogeneity of bone marrow, site-dependent response to treatment and correlation with hematological parameters. Journal of Cancer 2015, 6(6): 531-537.
Susanta K Hui, Luke Arentsen, Thanasak Sueblinvong, Keenan Brown, Pat Bolan, Rahel G Ghebre, Levi Downs, Ryan Shanley, Karen E. Hansen, Anne G. Minenko, Yutaka Takhashi, Masashi Yagi, Yan Zhang, Melissa Geller, Margaret Reynolds, Chung K Lee, Anne H. Blaes, Sharon Allen, Bruno Beomonte Zobel, Chap Le, Jerry Froelich, Clifford Rosen, Douglas Yee. A phase I feasibility study of multi-modality imaging assessing rapid expansion of marrow fat and decreased bone mineral density in cancer patients. Bone 73 (2015) 90–97.
Yutaka Takahashi, Stefano Vagge, Stefano Agostinelli, Eunyoung Han, Łukasz Matulewicz, Kai Schubert, Ravishanker Chityala, Vaneerat Ratanatharathorn, Koen Tournel, Jose A Penagaricano, Sterzing Florian, Marc-Andre Mahe, Michael R Verneris, Daniel J Weisdorf, Renzo Corvo, Kathryn Dusenbery, Guy Storme, Susanta Hui. Multi-institutional feasibility study of a fast patient localization method in Total Marrow Irradiation with Helical Tomotherapy - A global health initiative by International Consortium of Total Marrow Irradiation. International Journal of Radiation Oncology Biology Physics 2015. 91(1): p. 30-38
Luke Arentsen, Masashi Yagi, Yutaka Takahashi, Patrick J. Bolan, Melissa White, Douglas Yee, Susanta Hui. Validation of marrow fat assessment using noninvasive imaging with histologic examination of human bone samples. Bone 72 (2015) 118–122
Susanta K Hui, Luke Arentsen, Anjali Wilcox, Douglas Yee, Rahel G Ghebre. Spatial and temporal fracture pattern in breast and gynecologic cancer survivors. Journal of Cancer, 2015. 6(1): p. 66-69.
Rezvan Azimi, Parham Alaei, Susanta Hui, Characterization of an Orthovoltage x ray unit used for radiobiology research. journal of Radiation Research 2015, rru129.