On National Doctors Day, our physicians share their personal side, discussing what drew them to oncology and what keeps them motivated
City of Hope is home to many of the nation's leading cancer doctors, all of whom work tirelessly to meet the complex physical and emotional needs of every patient who walks through our doors.
This year, to honor National Doctors Day, we wanted to get to know some of our talented, intelligent and compassionate physicians a little better, so we asked them to share the experiences that drew them to oncology, how they remain motivated, how they stay grounded and what they do to recover and unwind in their free time.
A Calling
Personal experiences, particularly with patients, sparked an interest in oncology for most of the doctors we spoke with. 
For Irene Kang, M.D., medical director of women's health medical oncology at City of Hope Orange County, an experience with one patient in particular has stayed with her throughout her career.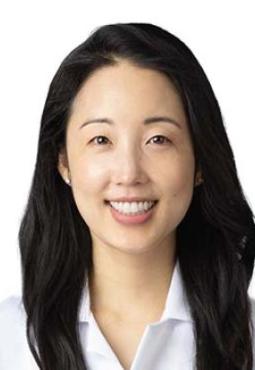 "In medical school, I thought I wanted to go into pediatrics or geriatrics. But when I got to my clinical rotations, my heart broke for our patients with cancer," said Kang. "There was one patient who presented very late to care because she was so scared of her breast cancer, and it meant so much when the team was able to take care of her cancer despite all her fears."
Eugene Ahn, M.D., medical director of clinical research at City of Hope Chicago, was inspired to follow in his father's footsteps.
"My father was a blood cancer specialist and used to tell me stories of the challenges he would have in clinic and the lives that were at stake," Ahn said. "As I heard these stories, I also was convinced we would learn more about cancer and have better treatments for it, and that conviction really created the desire to be part of that evolution."
The bonds doctors form with their patients is incredibly special, and these relationships are what drew Frederick L. Durden Jr., M.D., a plastic and reconstructive surgeon at City of Hope Atlanta, to oncological reconstruction.
"Helping patients recover form and function after cancer resection is a humbling and very rewarding privilege," Durden said. "The relationship we build with our patients and the challenge of the care is what drew me to focus on oncological reconstruction and makes me feel good about what we do."
For Herbert L. Duvivier, M.D., a hematologist and medical oncologist at City of Hope Atlanta, watching a beloved pet struggle with cancer inspired him to work in cancer care.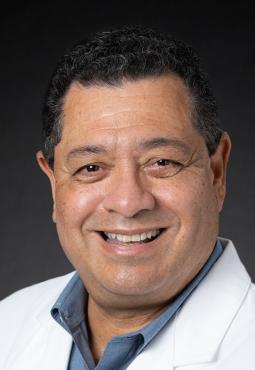 "Initially I learned about the heartache of cancer when my dog, Topar, was diagnosed with breast cancer and subsequently succumbed to the disease. Fast forward to medical school, where I took an internal medicine rotation at a hospital," recalled Duvivier. "I was surprised that the rotation involved medical oncology patients and was supervised by an oncologist. The care and comfort he provided to these patients was outstanding, and I became interested in helping patients with oncologic diagnoses."
Others were drawn to the scientific innovation that continually pushes the field forward. 
"When I started, the gastroenterology field was evolving and the innovations into evaluation of the digestive system with advanced endoscopy was very fascinating to me," said Pankaj Vashi, M.D., vice chief of staff and head of the Department of Gastroenterology/Nutrition at City of Hope Chicago.
Vivek Iyer, M.D., medical director of pain management at City of Hope Phoenix, worked in private practice in pain management for years before turning his attention to oncology.
"Opioids are considered appropriate and acceptable to cancer patients. Unfortunately, in most places, that's all they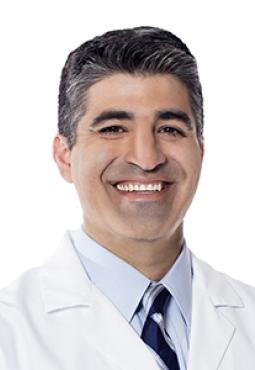 get," Iyer explained. "As people are getting more educated about opioids, they want alternative options. I specialize in pain management procedures as well as medications to limit and many times avoid opioids all together. This has given patients with cancer an opportunity to have pain relief without the side effects that come with high-dose opioids."
For Alex Herrera, M.D., associate professor in the Division of Lymphoma, Department of Hematology & Hematopoietic Cell Transplantation at City of Hope Los Angeles, it was the unique bond that cancer patients form with their doctors that made him want to become a hematologist-oncologist above all else.
"When I started my career, we only had chemotherapy as a treatment for most cancers. What we have learned about the biology of cancer has sparked a revolution of targeted and immunotherapy for cancer that was a huge draw toward oncology for me," he said. "But most of all, the very special, intense relationship an oncologist has with a cancer patient was the kind of patient-doctor relationship I knew I wanted to have."
Staying Motivated
City of Hope physicians are constantly striving to give their best to their patients, colleagues, families and communities. For Durden, this desire to give his all in every facet of his life is what keeps him motivated.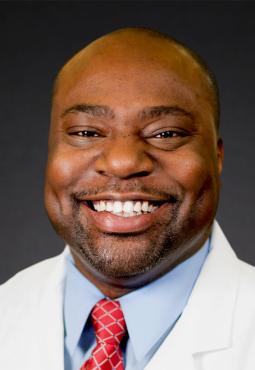 "As we go through life with all of our faults, we should strive to make sure people who we come in contact with are sure about at least one thing about us. I would like for my family, friends and colleagues and our patients to definitively know that I gave everything I had for them. That keeps me motivated to do the best that I can," he said.
Collaboration is at the heart of everything we do at City of Hope. This teamwork is what drives Kang.
"I am a team sport type of person, so I try to remember we are not doing this alone. I am working as part of a team in the clinic, with colleagues and with patients and their families. I also look forward to better outcomes that are on the horizon through the work of the research community," she said.
Feeling a responsibility to their patients is what keeps Duvivier and Iyer going, even during the most difficult times.
"It is not hard to stay motivated to help patients battle their cancer while at the same time balancing quality of life against potential and real side effects of the treatments," said Duvivier. "The interaction between myself and the patient and caregivers is what motivates me to be the best physician I can be."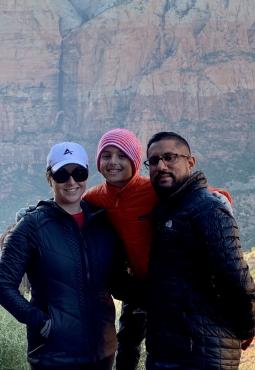 "Seeing patients come to me feeling desperate or overwhelmed with pain is heartbreaking. What motivates me is the opportunity to see them smile again," said Iyer. "Simply put, if you aren't motivated to help people to feel better, you are in the wrong career. The patients are the motivation."
For Herrera and Vashi, the opportunities to push the field of oncology forward is what motivates them.
"It is exhilarating to develop research questions and trials that aim to improve our treatment of cancer. Being able to offer patients with limited options a new treatment that may save their life is a tremendous privilege," said Herrera.
"Over the last three decades, the field of GI cancers has evolved into a very sophisticated diagnostic and therapeutic field. Even after all these years, I am always motivated by the ways we develop new techniques and procedures to help our cancer patients," said Vashi.
Keeping Grounded
For all the physicians we spoke to, there is one thing that keeps them grounded: their patients.
"Knowing that I can make a positive difference in a patient's life, regardless of outcome, helps to keep me grounded. I often tell my patients that we are all on the same path toward the same goal — some arrive earlier than others, but in the end we will all cross that goal line," said Duvivier. "The outcome may be inevitable, but our journeys are all different and my goal is to help everyone fight their best fight while maintaining quality of life."
Seeing their patients navigate their cancer journeys with courage and dignity is a humbling experience. 
"Our patients keep me grounded. It is hard to complain about a lot or take things for granted when you watch others walk a harder path with grace," said Durden.
Vashi and Iyer agree.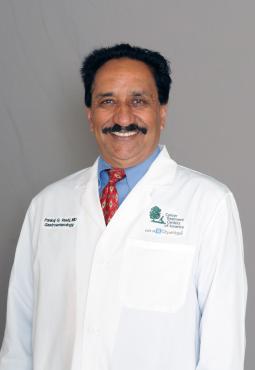 "Cancer care is tough. Not everyone responds the way we want them to. Seeing young patients struggling for their lives keeps me grounded enough to realize that we have a long way to go to win this battle against this dreaded disease," said Vashi.
"Seeing the courage of all our patients fighting cancer is inspiring. Seeing their bad days gives me perspective on what I would consider a bad day. It's very easy to stay grounded in a cancer hospital. You are humbled by the strong fighters we take care of every day," said Iyer.
In cancer care, for every successful patient outcome there are, sadly, failures. This dynamic has kept Herrera grounded throughout his career.
"For every success in my career or in my personal life, I have had many more failures and bumps in the road. Resilience and the ability to get back up after getting knocked down, and my passion for my work, my family and my life is what defines me — not the successes," said Herrera.
Ahn's family also keeps his feet on the ground: "No matter what I might achieve, I'm only as good as the last garbage I took out or dishes I've done." 
Relaxing and Recharging
To decompress, family time was listed as a top priority for our physicians.
"Family time is the most important to me. I also love to take it slow on the weekend, get coffee and get outdoors," said Kang.
"My wife and I enjoy hiking. Watching our son play baseball takes up a lot of our time," said Iyer. "Spending time with family is my best way to recharge."
Traveling is another way our physicians relax and unwind.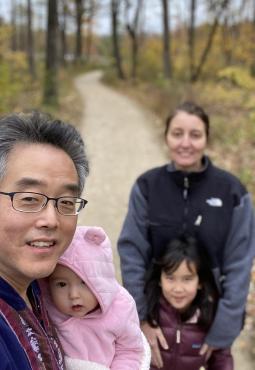 "I take the time to have adventures with my family. Whether that is to travel to see family in Philadelphia or Miami or introducing my daughters to some of the most beautiful places I've seen," said Ahn. "Also, meditation, music and gaming with the kids."
Cultivating work-life balance is important for all our physicians. Luckily, having a fulfilling job in a supportive environment like City of Hope makes finding that balance easier.
"Physicians, especially those working with cancer patients, are at high risk of emotional and physical burnout. I personally like to spend time with family and take frequent vacations to unwind," said Vashi. "I love playing golf and spending time with friends and colleagues from work. I joke with everyone that I have two families, work and home. I am so fortunate to have wonderful people who work with me, which makes it very exciting."