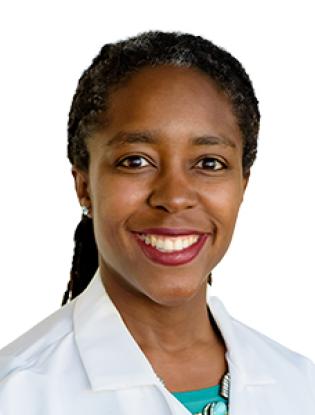 Neuropsychologist; Assistant Clinical Professor, Department Of Supportive Care Medicine; Director, Neuropsychology Clerkship
Natalie Kelly, Ph.D. is associate clinical professor of psychology and clinical neuropsychologist in the Department of Supportive Care Medicine.

Dr. Kelly completed her Bachelor of Science degree in Child Development at Vanderbilt University and then went on to receive a Master of Science and then Doctorate of Philosophy degree from Indiana University-Purdue University-Indianapolis (IUPUI), in the field of Clinical Rehabilitation Psychology. She was a psychology intern at Children's Hospital of Michigan from 2007 to 2008 then pursued a postdoctoral fellowship in pediatric neuropsychology at Cincinnati Children's Hospital Medical Center.
Dr. Kelly conducts neuropsychological assessments for patients experiencing cognitive (ex., learning, attention, memory) difficulty at City of Hope. Dr. Kelly is also the Director of the Neuropsychology Clerkship and trains local doctoral-level Psychology students in conducting neuropsychological evaluations. Her research interests include understanding cognitive concerns in the Adolescent and Young Adult population across cancer diagnosis groups.
Board Certified in Clinical Neuropsychology

Board Certified Subspecialist in Pediatric Neuropsychology
2008, Ph.D., Clinical Rehabilitation Psychology, Indiana University - Purdue University, Indianapolis

2005, M.S., Clinical Rehabilitation Psychology, Indiana University - Purdue University, Indianapolis

2000, B.S., Child Development, Vanderbilt University
2008-2011, Fellow, Pediatric Neuropsychology, Cincinnati Children's Hospital Medical Center, Cincinnati, OH
2007-2008, Intern, Clinical Psychology, Children's Hospital of Michigan, Detroit, MI
2011-present, Assistant Clinical Professor, Department of Supportive Care Medicine, City of Hope, Duarte, CA
2020, Heroes of Hope Recognition for demonstrating City of Hope's values and pillars, going above and beyond for our patients, their families and colleagues

2017, City of Hope 2017 Clinical Teaching Award

2006, Society for Adolescent Medicine New Investigator Award - Nominee

2006,Indiana Psychological Association Student Research Award

2004-2006, Pre-doctoral Fellowship in Psychology with Leadership Education in Adolescent Health, Indiana University School of Medicine, IUPUI

2004 to 2007, Research Supplements for Underrepresented Minorities, National Institute for Neurological Disorders & Stroke
International Neuropsychological Society

National Academy of Neuropsychology

American Academy of Clinical Neuropsychology

American Psychological Association-Division 40

American College of Rehabilitation Medicine

Society for Black Neuropsychology