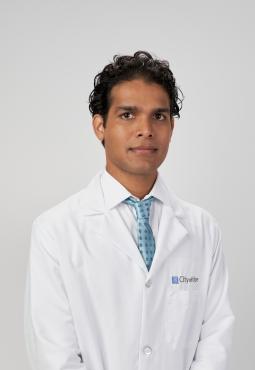 One of the first steps to take when you receive a cancer diagnosis of any kind is to give yourself time — time to be gentle with yourself, time to feel the range of emotions that follow hearing difficult news, and time to lean on the people closest to you to help you determine how to seek the best care.
Here are four things to do that can help you get started after an early-stage breast cancer diagnosis.
Learn more
Learn as much as you can from expert sources about your kind of breast cancer. You are going to have a lot of questions, some of which may come to you right away — such as what stage your cancer is in and what that means — and some of which your friends and family may suggest. Make sure your doctor explains things clearly. If you don't understand something or miss something, ask your doctor to go over it again.
An early-stage breast cancer diagnosis means the cancer has not spread past your breast or axillary lymph nodes (in your armpit). There are very good ways to fight early-stage breast cancer, and the chances of success are high.
Also read: Bestselling author and "awesome mom" claps back at breast cancer 
Understand your treatment options. For early-stage breast cancer, your treatment may include medication, radiation therapy, chemotherapy, or surgery. Ask questions about side effects and recovery time for each treatment.
Write down your questions before each doctor's appointment. Take notes of what the doctor says or have someone accompany you to help keep track of the answers.
Rally your support squad
A strong network of helping hands makes life with cancer better and manageable for you and your family.
Reach out to loved ones you want to share the news with, and make a list of your needs to help them figure out who can help with what. The help could be a ride to an appointment, preparing meals, taking the kids to school, and anything and everything in between. 
Get a second opinion
Before starting treatment, ask for a referral to a physician who specializes in breast cancer. They might agree with what your first doctor recommends, or they may have additional insights and options for you to consider.
Requesting a second opinion is common and will give you confidence that you have chosen the right doctor and treatment plan, whether you keep your care with your first doctor or transfer your care to the doctor who gives you the second opinion. 
Also read: Bring us your cancer diagnosis and we'll hand you hope 
Look to the future
A breast cancer diagnosis changes your life and the lives of your family and friends. The good news is that many breakthroughs offer new hope for today's breast cancer patients, and the disease is highly treatable and survivable when it is detected early.
Sudarsan Vishnu Kollimuttathuillam, M.D. is a medical oncologist and hematologist at City of Hope Huntington Beach and City of Hope Irvine Sand Canyon specializing in breast cancer. 
To make an appointment at any of City of Hope's four Orange County locations, 
click here
 or call: