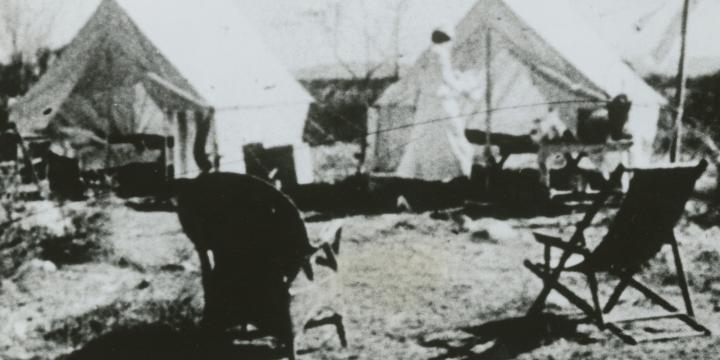 The Jewish Consumptive Relief Association is founded by a group of volunteers spurred by compassion to help those afflicted with tuberculosis.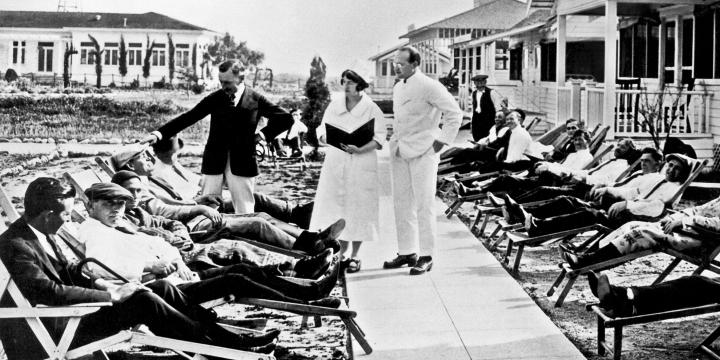 Tuberculosis patients at the Los Angeles Sanatorium, later named City of Hope.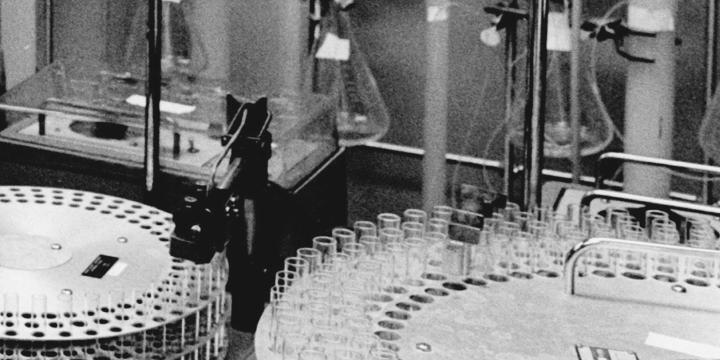 As antibiotics turn the tide against tuberculosis, leaders transition the institution into a medical and research center focusing on cancer and other diseases.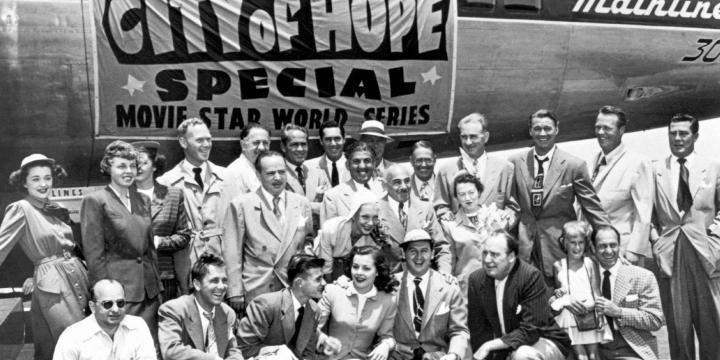 Hollywood celebrities, including Bob Hope and Joan Crawford, support City of Hope in the Film Star World Series.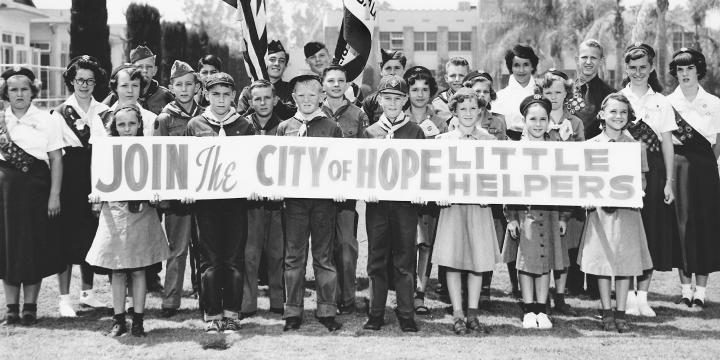 The Little Helpers auxiliary recruits children to help fund City of Hope's newly renovated pediatrics wing.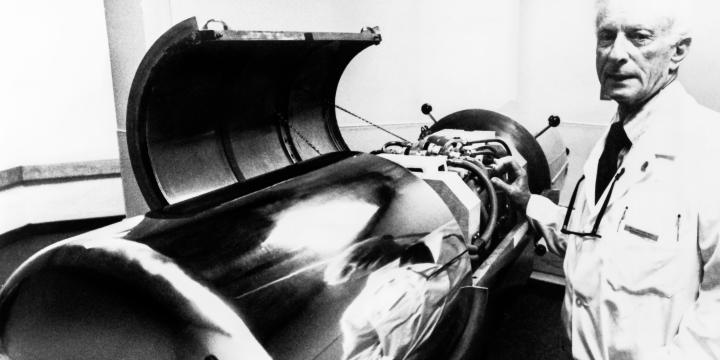 Scientists at City of Hope develop the "cobalt bomb," which delivers radiation therapy at a fraction of the cost of similar units.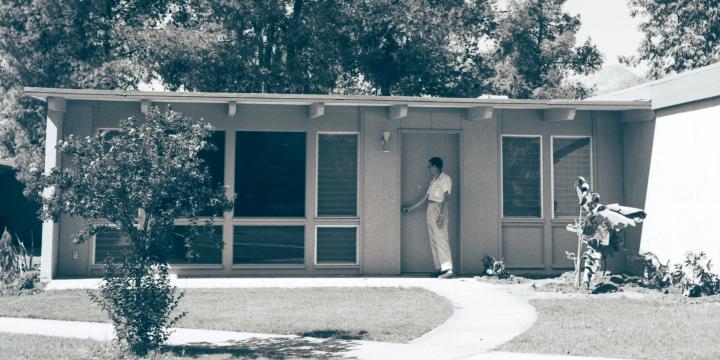 The focus on compassionate care reaches new heights with the opening of Judy & Bernard Briskin Hope Village, on-site housing for patients and their families traveling from across the nation.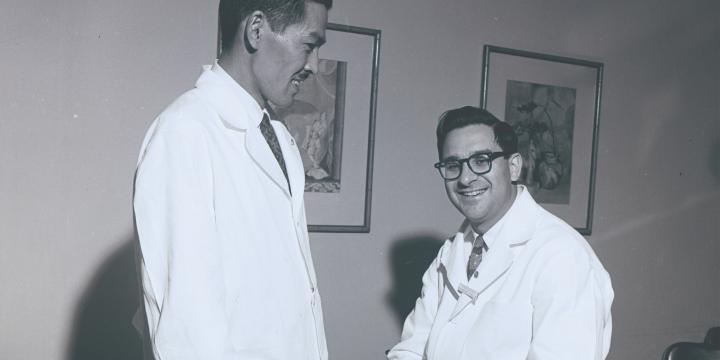 Susumu Ohno, Ph.D., and Ernest Beutler, M.D., with an issue of TIME magazine featuring an article about their research in X-chromosome inactivation.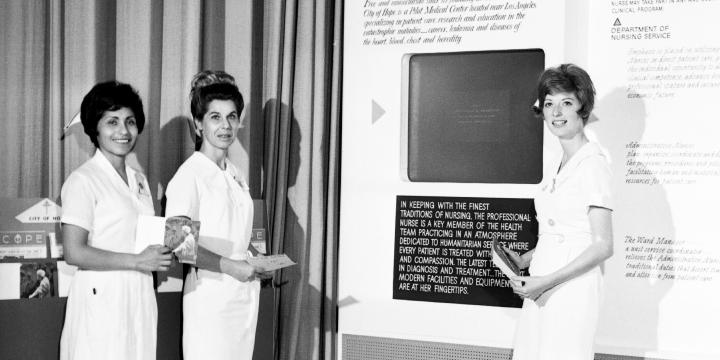 City of Hope presents on the role of the professional nurse at the American Nurses' Association biennial convention in San Francisco.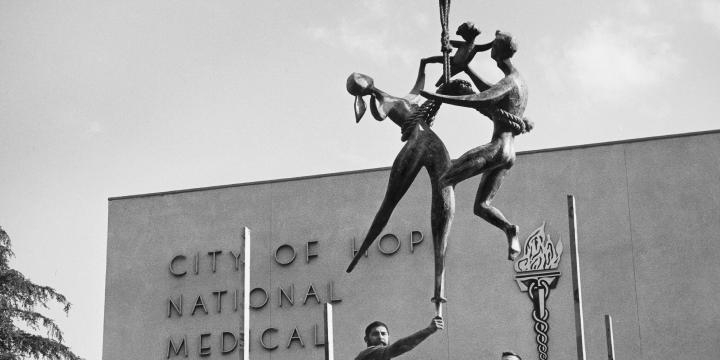 The Spirit of Life® fountain is revealed. The towering 20-foot bronze sculpture was created by artist Robert I. Russin.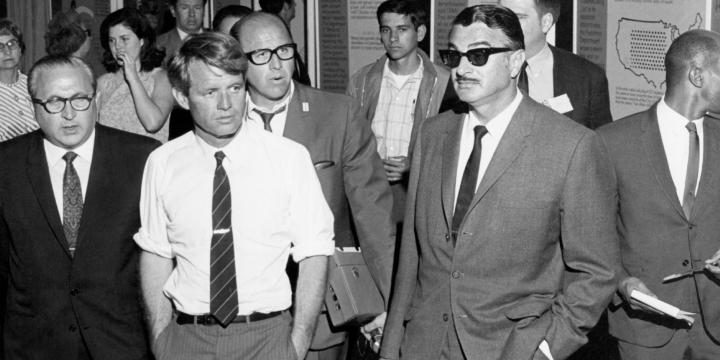 Sen. Robert F. Kennedy visits the campus while on the presidential campaign trail. Other prominent visitors include former first lady Eleanor Roosevelt in 1950.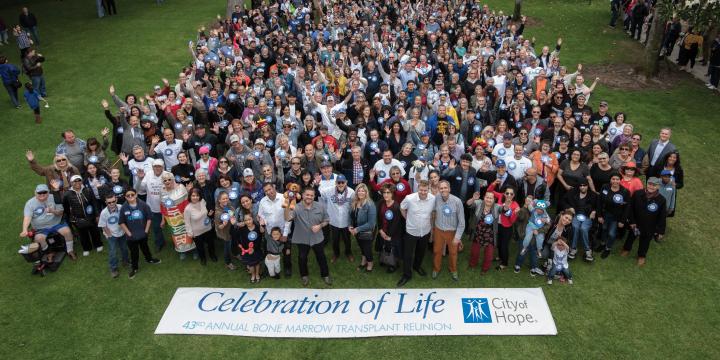 City of Hope's bone marrow transplantation program accepts its first patients.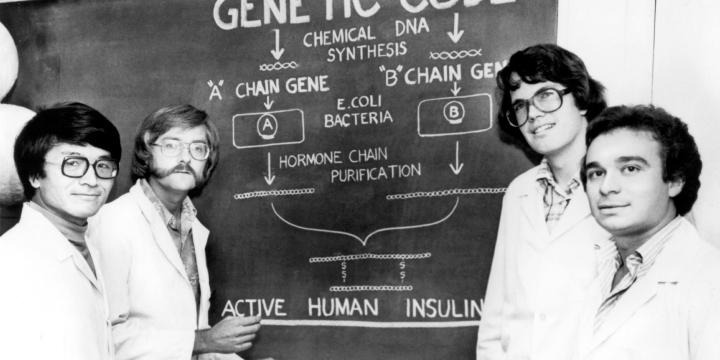 (From left) Keiichi Itakura, Ph.D., Arthur Riggs, Ph.D., David V. Goeddel, Ph.D., and Roberto Crea, Ph.D., revolutionize diabetes treatment when they make a human insulin gene. Leading to the development of synthetic human insulin.
Board President Meyer Hersch carries umbrellas to shield Queen Elizabeth II, who was here to dedicate the Norman and Sadie Lee British Pediatric Research Center.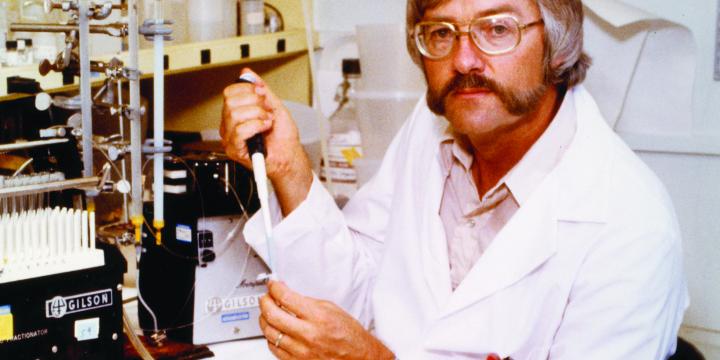 Scientists at City of Hope develop recombinant DNA technology capable of producing humanized monoclonal antibodies — a breakthrough leading to a new generation of "smart" cancer drugs, including Herceptin, Rituxan, Erbitux and Avastin.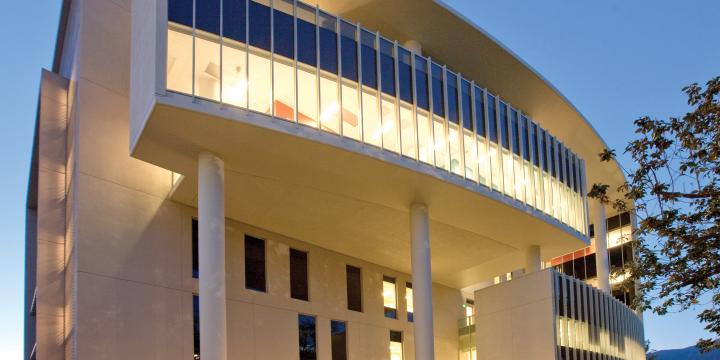 Beckman Research Institute of City of Hope is dedicated to further advance knowledge relating to the causes, prevention and cures of human diseases.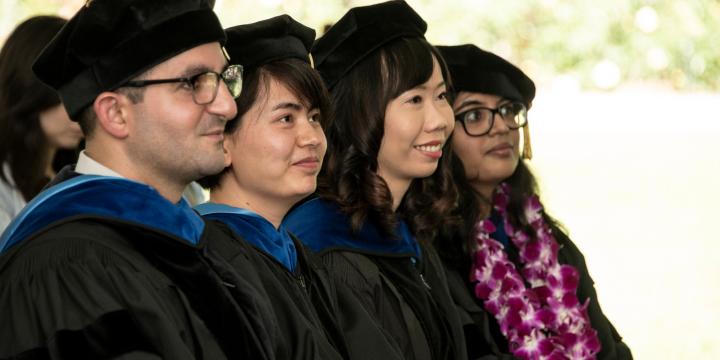 The Irell & Manella Graduate School of Biological Sciences is chartered. The renowned institution is dedicated to training the next generation of elite scientists and clinicians.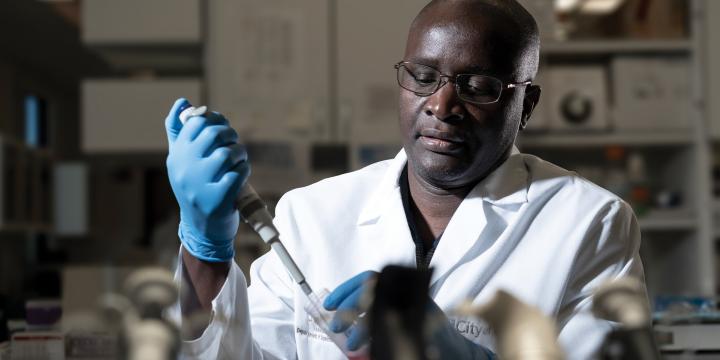 The National Cancer Institute designates City of Hope a comprehensive cancer center — its highest recognition.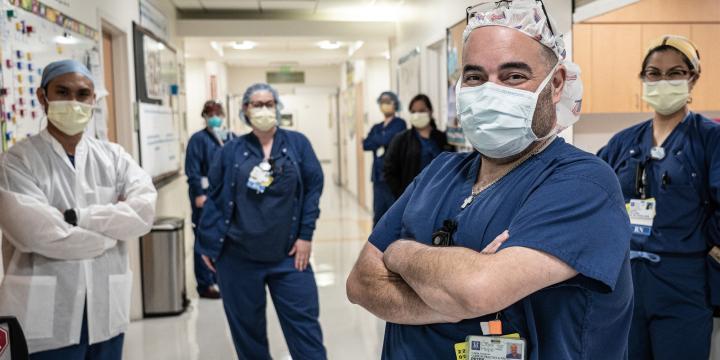 U.S. News & World Report ranks City of Hope as one of "America's Best Hospitals" for cancer for the first time.
City of Hope becomes one of the first U.S. medical centers to perform laparoscopic radical prostatectomies to treat prostate cancer.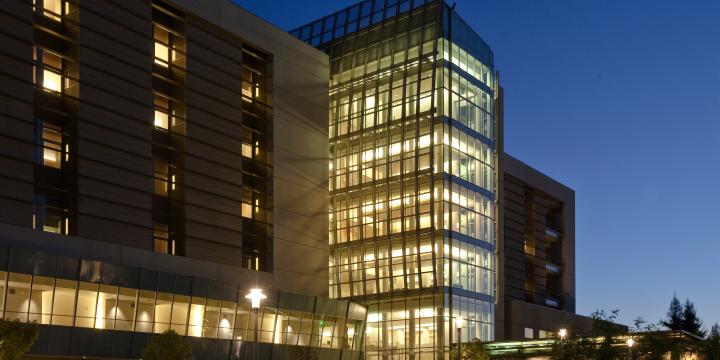 The $185 million City of Hope Helford Clinical Research Hospital replaces the 64-bed Morris Hillquit Memorial Hospital, more than doubling patient capacity.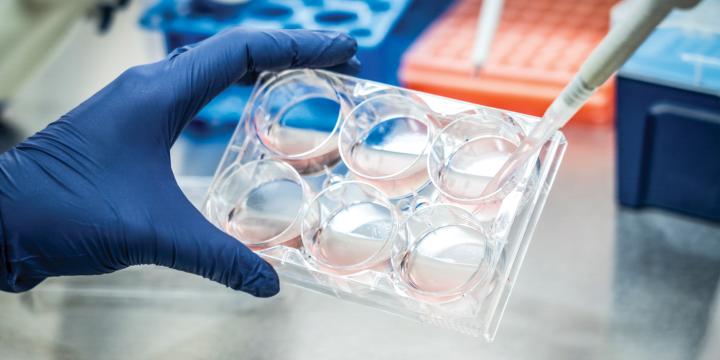 City of Hope develops its first human papillomavirus (HPV) vaccine. Nearly 36,000 Americans are diagnosed with an HPV-related cancer each year.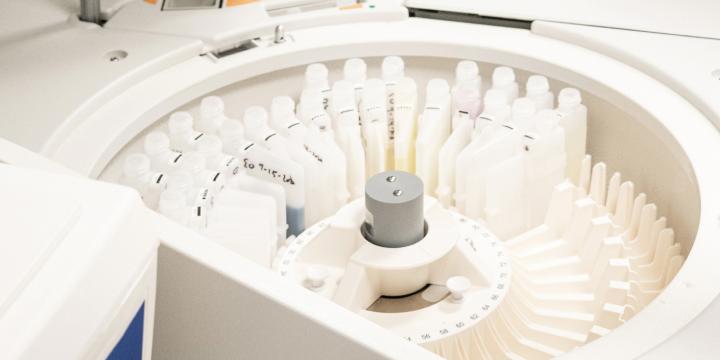 Scientists at City of Hope begin the first-in-human clinical trials of RNA-based gene therapy for HIV-related illnesses.
The Sheri & Les Biller Patient and Family Resource Center opens. The "Biller Center" is a go-to support network and resource hub for City of Hope's world-renowned Department of Supportive Care Medicine.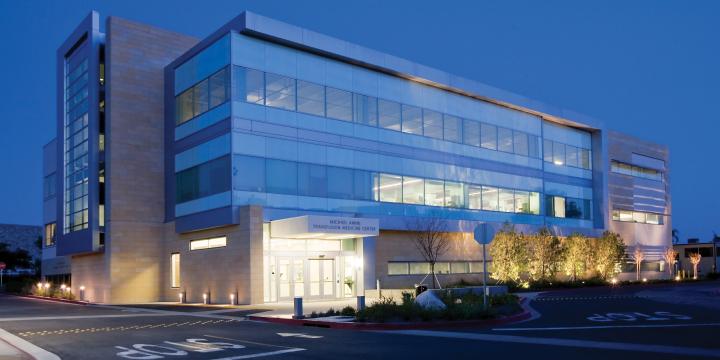 The state-of-the-art Michael Amini Transfusion Medicine Center opens — now one of the largest hospital-based donor centers of blood and platelets in the country.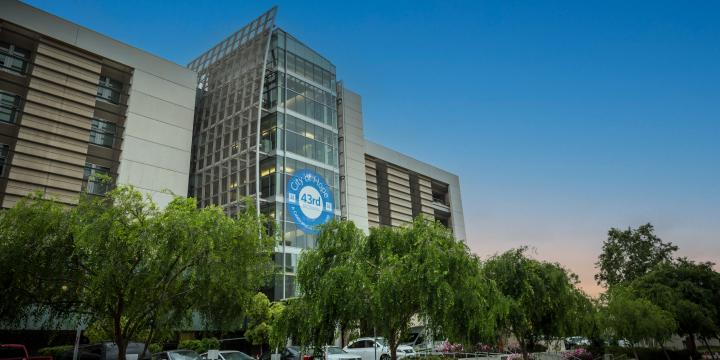 City of Hope reaches its milestone: 10,000th bone marrow transplant, becoming one of the largest and most successful transplant programs in the U.S.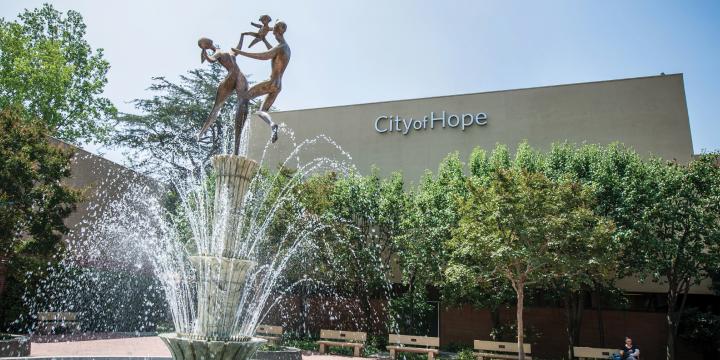 City of Hope celebrates its centennial.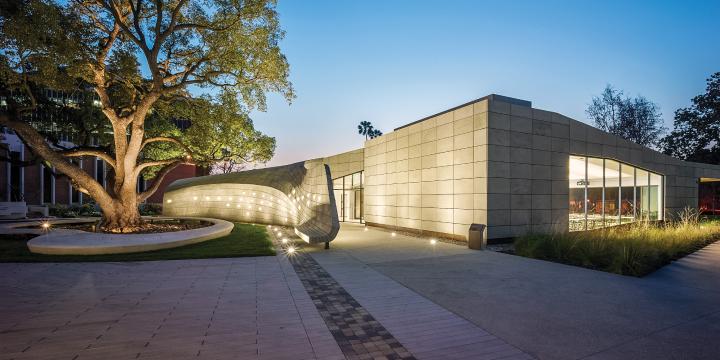 A major gift from the Arthur and Rosalie Kaplan family enables construction of the Arthur & Rosalie Kaplan Family Pavilion to mark City of Hope's centennial.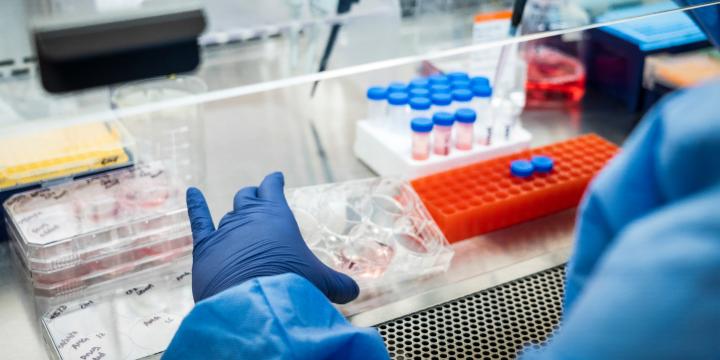 The new City of Hope Alpha Stem Cell Clinic launches, thanks to an $8 million grant from the California Institute for Regenerative Medicine.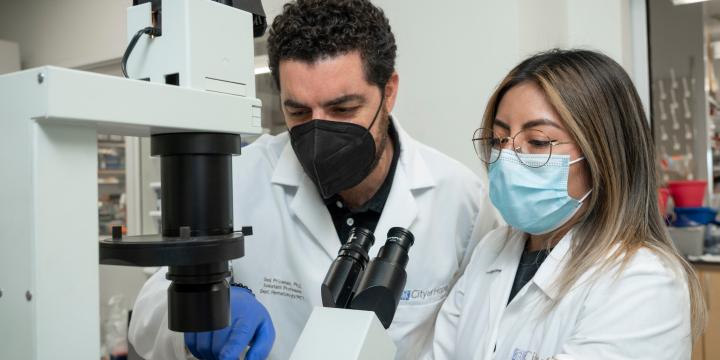 City of Hope's CAR T trials for glioblastoma — a type of aggressive brain tumor — are the first in the world to inject engineered CAR T cells directly into the tumor site and cerebrospinal fluid. City of Hope continues to lead in CAR T cell therapy, in which a patient's own immune system is reprogrammed to recognize and attack cancer.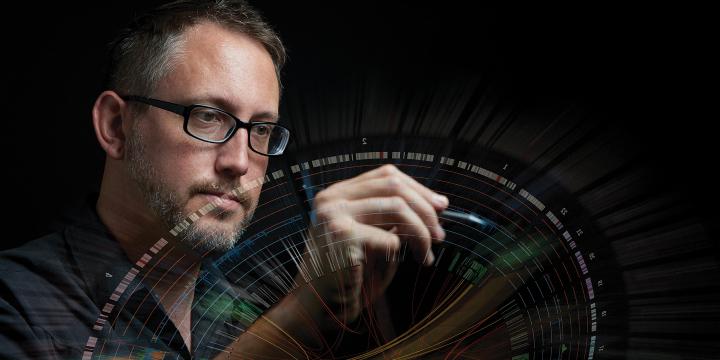 City of Hope and Translational Genomics Research Institute form an alliance to fast-track the future of precision medicine for patients.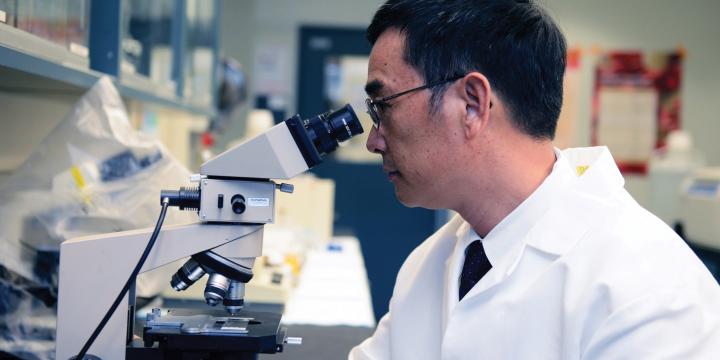 The Wanek Family Project for Type 1 Diabetes, made possible by a transformative gift, launches to find a cure for the disease.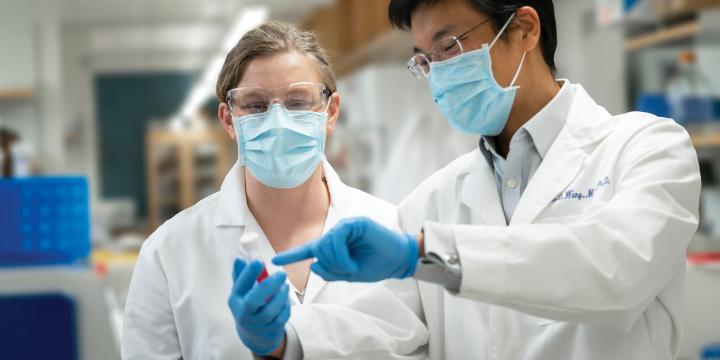 City of Hope opens first-of-its-kind CAR T clinical trial for patients with HER2+ cancer that has spread to the brain. With few treatments available, CAR T cell therapy may be another tool in our fight against this devastating disease.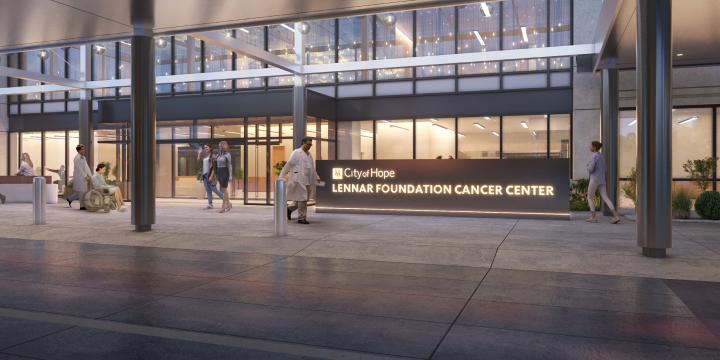 City of Hope announces a $1 billion comprehensive cancer campus to be built in Orange County.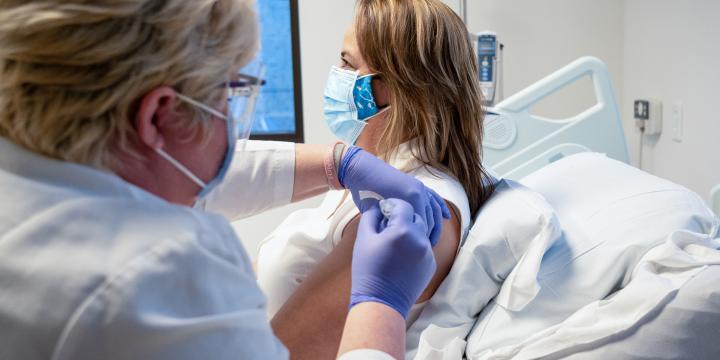 Within months of the start of the COVID-19 pandemic, City of Hope designs and manufactures a novel investigational vaccine.

City of Hope launches AccessHopeTM, a first-of-its kind organization dedicated to remotely connecting patients to expertise from world-renowned National Cancer Institute-designated comprehensive cancer centers.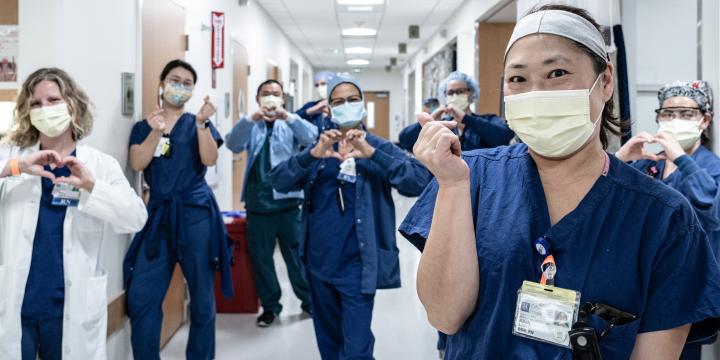 City of Hope and its nursing team achieve Magnet® recognition from the American Nurses Credentialing Center.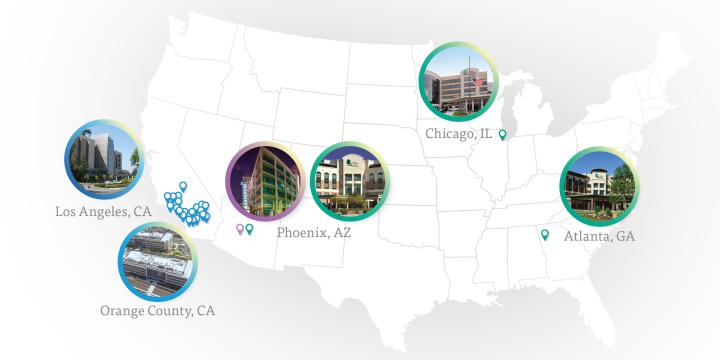 City of Hope acquires Cancer Treatment Centers of America and opens City of Hope Orange County Lennar Foundation Cancer Center, becoming one of the largest cancer research and treatment organizations in the country.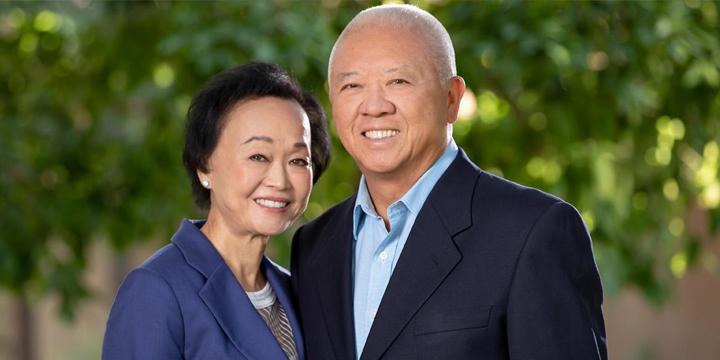 City of Hope receives a $100 million gift from Andrew and Peggy Cherng, co-founders and co-CEOs of Panda Express, to create the Cherng Family Center for Integrative Oncology. It is the largest single gift to cancer research and care in City of Hope's history. The Cherng Family Center is a first-of-its kind, national integrative oncology program that brings together Eastern and Western medicine to unlock holistic cancer care.
Transforming the Future
The visionary work we began over a hundred years ago continues today, as we look forward to leading the fight to eradicate cancer. Every day, we advance new breakthroughs in cancer research and treatment that give more patients everywhere new hope.