SB 987 expands access to specialized cancer care for Medi-Cal patients who receive a complex cancer diagnosis
On Sept. 28, 2022, Gov. Gavin Newsom signed the California Cancer Care Equity Act (SB 987) into law. By expanding access to specialized cancer care for Medi-Cal patients who receive a complex cancer diagnosis, this important bill, which went into effect Jan. 1, 2023, will benefit and save countless lives.
Backed by City of Hope since the beginning, the bill was introduced by Sen. Anthony Portantino (SD-25) in April 2022 and passed by both chambers of the California Legislature unanimously. SB 987 represents a critical first step in delivering on the promise of the California Cancer Patients Bill of Rights resolution, which recognizes that cancer patients should receive appropriate, timely and equitable access to expert cancer care and was adopted by the Legislature in 2021.
On January 20, City of Hope honored Sen. Portantino and presented him with their Legislative Hero of Hope Award, recognizing his role in expanding access to potentially life-saving care for more cancer patients in California.
A Statewide Epidemic
More than 192,000 Californians are diagnosed with cancer annually. Each year, thousands of these new cancer patients are misdiagnosed or placed on treatment regimens that are inappropriate or ineffective for their condition. Efforts are now underway to change that.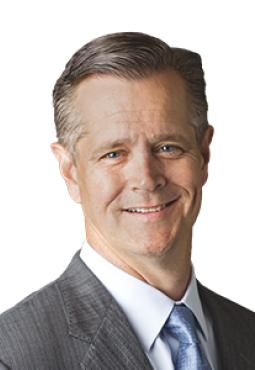 The California Cancer Care Equity Act (CCCEA) will enable the most vulnerable populations in California to seek optimal cancer care services more easily, such as genomic testing, precision medicine-based care, subspecialty expertise and clinical trials.
"This legislation will make specialized cancer care available to more patients and families in California," said Robert Stone, CEO of City of Hope and the Helen and Morgan Chu Chief Executive Officer Distinguished Chair. "This is the first step in creating a more equitable cancer ecosystem that works better for patients and expands access to lifesaving, groundbreaking treatments for those from historically underserved communities. We are grateful for Sen. Portantino's leadership on this legislation and look forward to exploring additional solutions to removing unnecessary barriers that keep cancer patients from achieving improved health outcomes."
Removing Roadblocks
The CCCEA will help remove current obstacles that prevent access to innovative care for Medi-Cal beneficiaries — who represent approximately one-third of California's population. At present, many patients on Medi-Cal experience inferior survival rates compared to patients on private insurance.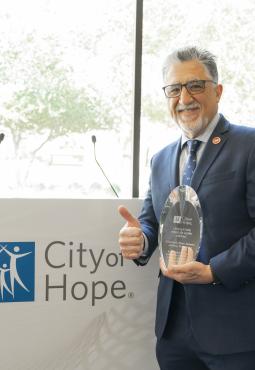 Notably, African Americans and Hispanics have the highest rates of Medi-Cal enrollment in California, at 44.3% and 44.9%, respectively.
"I am pleased that California is now making access to leading-edge cancer therapies a reality for Medi-Cal patients," said Sen. Portantino. "While there's more we need to fix in our current delivery system to get the latest innovations to patients equitably and quickly, this is a huge win for patients that will lay the groundwork for additional reforms in the future. With California home to the most prominent and effective research hospitals in the world, we need to make sure that their efforts reach as many people as possible."
In an age when new treatments such as CAR T cell therapies are improving health outcomes while demonstrating cost-effectiveness, legislation like the CCCEA has the potential to increase access to the kind of cancer care any Californian would demand for a loved one fighting the disease.
Increasing Access 
One such example is City of Hope patient Kommah McDowell. McDowell, who is African American, was just 29 when she found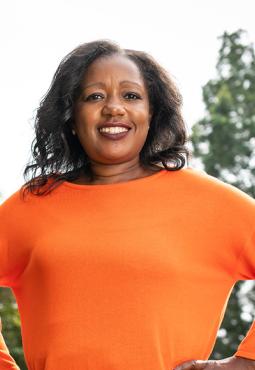 a painful mass in her right breast. For seven months in 2005, her primary care physician repeatedly reassured her that she was too young to have cancer.
That doctor was wrong — and without proper diagnostic testing, McDowell had lost precious time in her fight with breast cancer. Worse yet, her doctor lacked the expertise to put together a treatment plan.
Fortunately, McDowell was able to seek a second opinion from City of Hope, where specialists diagnosed her with two particularly rare and aggressive forms of breast cancer, and set up a strategy that included chemotherapy, radiation and surgery.
It was a difficult road, but that second opinion saved McDowell's life. Fifteen years after her diagnosis, she is free of cancer and living happily with her husband, whom she had married between chemotherapy appointments, and her son, born three years after her final radiation treatment.
Giving Patients Their Best Shot
Cancer care is expensive, but mistreating patients is more expensive, particularly in human costs.
When patients with rare or complex cancers have access to care at a comprehensive cancer center, they often experience better outcomes at lower costs. Research has documented significant differences in outcomes, including survival, if a patient is seen at a community hospital versus an NCI-designated comprehensive cancer center.
The Cancer Care Is Different coalition, consisting of City of Hope and partners such as the American Cancer Society Cancer Action Network, the Leukemia & Lymphoma Society, Susan G. Komen and the California Chronic Care Coalition, among others, is driven by the belief that the best chance of a cure for a patient is the first chance at a cure. 
Cancer outcomes uniquely rely on the accuracy and speed of initial diagnosis, choice of therapy and access to appropriate clinical trials. SB 987 is one major step that gives hope that more Californians will be able to access the care that gives them the best chance to beat cancer, regardless of their insurance or ZIP code.
A Restoration to Wholeness
"The need for access to the proper expertise is heightened by the reality that cancer is a rapidly evolving field, one that requires ongoing access to the most recent therapeutics and technology. The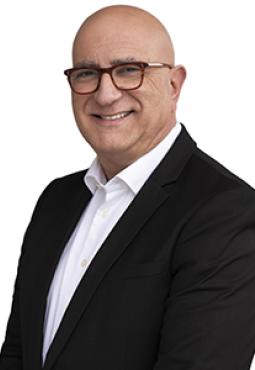 consequences of limited or delayed access to state-of-the-art diagnostics are significant, leading to misdiagnoses that can often mean unnecessary exposure to toxic chemotherapy agents, suffering or avoidable death," said Joseph Alvarnas, M.D., a hematologist-oncologist who serves as vice president of government affairs and senior medical director for employer strategy at City of Hope.
However, such an outcome is entirely preventable, he says. "The cancer journey may begin with an unsettling moment, laden with anxiety and fear, but advances in cancer treatment and early access to effective care can reframe the journey into one that is humanely navigable in a way that may culminate in a restoration to health and wholeness."