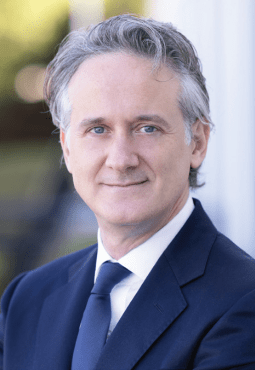 The best way to treat cancer is to prevent it in the first place. City of Hope Orange County is making groundbreaking strides in cancer prevention and early detection that are changing the understanding of the highly complex disease. 
Internationally renowned researcher Cristian Tomasetti, Ph.D., Director of the Center for Cancer Prevention and Early Detection at City of Hope, has made prevention and early detection his life's work. 
Patients at City of Hope Orange County Lennar Foundation Cancer Center — Orange County's most advanced comprehensive cancer center — have access to programs that identify people and families with elevated risk using genetic risk assessments, biomarker panels and environmental surveys to help manage that risk. 

Also read: The Center for Precision Medicine: The future of cancer care is here
The cancer center also offers screenings using the most sophisticated imaging technologies available, including mammography, colonoscopy and lung cancer screenings to find cancer early, when it is easily curable.
About 1.9 million new cancer cases were diagnosed in the United States in 2022 — and 38 percent of all cancers can be prevented. Tomasetti is leading the effort for the early detection of cancer through a simple blood test. His lab has led the effort to develop new technologies and algorithms for the early detection of cancer using machine learning, statistical analysis, and novel sequencing methods.
Today, only four types of cancer — breast, cervical, colorectal and lung — have screening tests recommended for use by the U.S. Preventive Services Task Force.
Also read: Five great reasons to get screened for breast cancer now
"When it comes to preventing cancer mortality, we must do better. We need to put as much focus on the earlier detection of cancer as we do on treating it," Tomasetti said. 
This year, Tomasetti will launch a bold and comprehensive research study validating a blood test recently developed by him and colleagues at City of Hope and TGen to detect cancers early.
"You can think of cancer as a mathematical model," Tomasetti said. "The better we understand that model, the better we understand cancer and the better we can fight it."
What does this mean for you? Our experts can offer the best possible early cancer detection and give you an accurate and actionable evaluation of your cancer risk.
Patients at City of Hope Orange County Lennar Foundation Cancer Center receive fully integrated, multidisciplinary cancer care — from prevention through survivorship — in one convenient location where every physician and staff member is solely focused on treating and curing cancer.
City of Hope's discoveries impact 100 million people around the world each year. Each new discovery means more hope for patients and their families.
To make an appointment at any of our five Orange County locations, call 888-333-HOPE (4673).
•    City of Hope Orange County Lennar Foundation Cancer Center 
•    City of Hope Newport Beach Fashion Island 
•    City of Hope Newport Beach Lido 
•    City of Hope Irvine Sand Canyon
•    City of Hope Huntington Beach