CONTACT
Letisia Marquez
626-476-7593
lemarquez@coh.org
LOS ANGELES — City of Hope, one of the largest cancer research and treatment organizations in the United States, today announced the appointment of John D. Carpten, Ph.D., as director of the National Cancer Institute-designated comprehensive cancer center, director of Beckman Research Institute of City of Hope and chief scientific officer. Carpten will also hold the Irell & Manella Cancer Center Director's Distinguished Chair and the Morgan & Helen Chu Director's Chair of the Beckman Research Institute. Carpten will provide overall executive leadership and strategic direction for research at City of Hope. He joins City of Hope from the University of Southern California (USC), where he was professor and chair of the Department of Translational Genomics at the Keck School of Medicine of USC and associate director of the cancer center.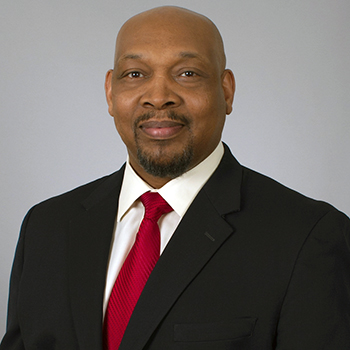 "We are excited to welcome Dr. Carpten to City of Hope and look forward to his leadership in advancing the research mission of our growing national cancer research and care system," said Robert Stone, City of Hope's CEO and Helen and Morgan Chu Chief Executive Officer Distinguished Chair. "Dr. Carpten's expertise and unwavering commitment to drive and accelerate cancer research and discovery will benefit our patients across the country."
Carpten is an internationally recognized expert in genome science, with training in multiple disciplines, including germline genetics for disease risk and predisposition, somatic cancer genomics, health disparities research, cell biology, functional genomics and precision medicine.  Prior to USC, he served as director of the Division of Integrated Cancer Genomics, and later, deputy director of Basic Research at Translational Genomics Research Institute, now a part of City of Hope. Earlier in his career, Carpten completed a postdoctoral fellowship at the National Human Genome Research Institute (part of the National Institutes of Health) in cancer genetics, where he was later promoted to the tenure track in 2000. Carpten earned his Ph.D. from The Ohio State University in 1994, with a focus on human genetics.
Nationally recognized as a leader in health disparities research, he has been a tireless advocate for reaching underserved populations. Carpten has been a pioneer in the understanding of the role biology plays in disparate cancer incidence and mortality rates experienced by underrepresented populations. As such, his work has impacted our understanding of a variety of cancer types, particularly those that disproportionately affect underrepresented minorities, including prostate cancer, breast cancer, colorectal cancer, multiple myeloma and pediatric cancers.  
Carpten has also played a significant role in the national cancer research agenda and has won numerous awards. He has served as a member of the National Cancer Institute (NCI) Board of Scientific Counselors. In 2019, he served as Program Committee chair for the American Association of Cancer Research (AACR) Annual Scientific Conference in Atlanta, which included over 21,500 international participants. In 2021, he was inducted into the AACR Fellows of the Academy. Appropriately, in 2022, President Joe Biden appointed Carpten as the first African-American chair of the National Institutes of Health's National Cancer Advisory Board, a distinguished post that helps set the national cancer research policy agenda.  
"Dr. Carpten will be a key catalyst in driving the democratization of cutting-edge cancer care across the City of Hope national network in order to ensure more patients and diverse communities have full access to the leading cancer research, treatment and care they need," said Michael A. Caligiuri, M.D., president of City of Hope National Medical Center and the Deana and Steve Campbell Physician-in-Chief Distinguished Chair. "He has been a leading national voice and expert in ending disparities in cancer outcomes and care, and the importance of building a more diverse workforce in cancer research."
"Along with tremendous honor and humility, I am both thrilled and eager to work with the exceptional leadership, faculty, staff and trainees to build upon the significant success of the research enterprise at City of Hope," said Carpten. "My goal is to create, execute and advance a transformative vision for cancer research that aligns with national priorities to significantly reduce cancer mortality rates and improve outcomes for patients from all walks of life through the unique national patient reach of City of Hope. To have the opportunity to help lead this world-class, translational cancer research platform is a dream come true."
As part of this transition, City of Hope's current provost, chief scientific officer, and Beckman Research Institute and cancer center director, Steven T. Rosen, M.D., will step into a new leadership role as executive vice president and director emeritus of Beckman Research Institute and City of Hope's cancer center, continuing to improve the lives of cancer patients through his research and patient care, and his dedication to building coalitions among like-minded organizations and individuals dedicated to preventing and curing cancer. During his decade-long tenure, Rosen has made countless contributions to faculty recruitment, research and treatment advances in the field, to the growth and reach of City of Hope, to the education, development and mentorship of faculty and staff, and to guiding City of Hope as one of only 53 NCI-designated comprehensive cancer centers, most recently earning an "exceptional" rating by the NCI in the 2023 renewal of this designation.
"City of Hope and the countless patients he has so positively impacted owe a tremendous debt of gratitude to Dr. Rosen for all he has done to advance science and research at City of Hope and save lives," said Caligiuri. "We will benefit tremendously from Dr. Rosen's continued leadership and expertise through this transition and into the future."  
About City of Hope
City of Hope's mission is to deliver the cures of tomorrow to the people who need them today. Founded in 1913, City of Hope has grown into one of the largest cancer research and treatment organizations in the U.S. and one of the leading research centers for diabetes and other life-threatening illnesses. City of Hope research has been the basis for numerous breakthrough cancer medicines, as well as human synthetic insulin and monoclonal antibodies. With an independent, National Cancer Institute-designated comprehensive cancer center at its core, City of Hope brings a uniquely integrated model to patients spanning cancer care, research and development, academics and training, and innovation initiatives. City of Hope's growing national system includes its Los Angeles campus, a network of clinical care locations across Southern California, a new cancer center in Orange County, California, and treatment facilities in Atlanta, Chicago and Phoenix. City of Hope's affiliated group of organizations includes Translational Genomics Research Institute and AccessHope. For more information about City of Hope, follow us on Facebook, Twitter, YouTube, Instagram and LinkedIn.