IHFI Lifetime Achievement Award Honoree
Patrick Cory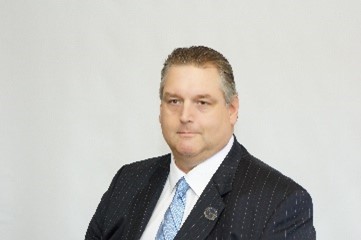 FORMER CEO AND MANAGING  PARTNER, CORY COMPANIES (now J.B.HUNT) FINAL MILE

Patrick Cory joined Cory in 1981 as a young man working part-time with his family. He continued to work part-time at Cory through high school and college. In 1991, Patrick joined Cory as a full-time delivery driver in Miami. After college, Pat worked as director of sales at Micro Delta Corp., a Florida-based software company; in 1995, he joined Rooms-To-Go Furniture. In 1999, Pat rejoined Cory. His role quickly expanded to developing new business opportunities in the Mid-Atlantic region. In 2002, Pat moved to the New Jersey corporate offices as director of Sales. He became CEO in 2013 and, under his leadership, doubled Cory's revenue between 2013 and the recent acquisition in February 2019.

Among the many accomplishments at Cory, the two that Pat is most proud of are the Women@Cory program that formalized the mentoring and recognition of the female team members; and the formalization of the Cory Way – the Cory Standards of Excellence.
Pat is also recognized as a leader and voice of home delivery and transportation industries and has written articles and been featured in many industry publications. Pat is a sought-after public speaker and has sat on a variety of panels. He currently serves on the board of the GMFA, IFTLC, Specialized Carrier Association, NHDA and, most recently, the American Furniture Hall of Fame. He is also involved with many charitable organizations and serves as a national executive board member for City of Hope's International Home Furnishings Industry and is on the national executive board of the Anti-Defamation League.

Pat is the recipient of numerous awards, including the GNYHFA Meadoff Award, the Howard Liveright Award, City of Hope's Volunteer of the Year, Furniture Today's Young Executives, the Tri-State Home Furnishings Person of the Year, and the 2020 City of Hope's Spirit of Life award.

Pat is the grandson of Cory's founder Joseph Cory and son of the late Chairman Joe Cory Sr. He is a graduate of Admiral Farragut Naval Academy, attended Florida Atlantic University and St. Peter's College in Jersey City, New Jersey. Pat and his wife Chunji have three children and live in California. He enjoys spending time with his family and watching the Miami Dolphins and the New York Yankees.
 
Howard Haimsohn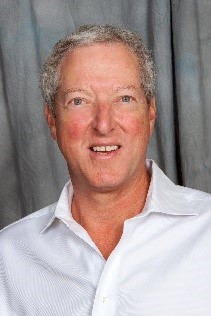 LAWRANCE CONTEMPORARY FURNITURE
PRESIDENT
Howard Haimsohn began his career in home furnishings in 1976  He became the third generation in Modern Furniture Company, a family retail business in San Diego, founded by his grandfather, Herman Haimsohn in 1937.  
Howard helped to grow the retail business into the leading provider of mid to high-end modern furniture in San Diego.  In 1981, he was instrumental in the decision to change the name of the retail business to Lawrance Contemporary Home Furnishings.   
In 1986 Howard was appointed President of Lawrance and has served in that role since.  Howard has a BA degree in Marketing from San Diego State University, where he graduated Summa Cum Laude.  
In 1983, Howard and his father Ed founded the Contemporary Design Group.  CDG, as it is known in the industry, is a unique organization of independent contemporary furniture retailers.  CDG is believed to be the very first "Performance Group" ever created within the Home Furnishings Industry.  Howard Haimsohn has been and continues to serve as the President and CEO of Contemporary Design Group.  CDG has 28 individual member retail home furnishing companies across the United States.  They function as a networking group, a performance group, and as a buying group, all specialized in the mid to high-end contemporary and modern niche of the retail industry.  Today CDG represents over $150M in retail sales.
Along with guiding a retail business for almost 40 years and serving as President of CDG since 1986, Howard has served on the boards of several industry organizations. He served on the San Diego Home Furnishings Association for 7 years, becoming their  President in 1983, He served on the Western Home Furnishings Association for over 25 years, serving as their President in 1991. And he served on the National Home Furnishings Association for 14 years, including serving as President in 2002. He then helped guide the merging of the 3 largest furniture industry retail organizations into one and in 2013 & 2014 he served as Chairman of the Board of Directors of the new North American Home Furnishings Association (HFA).  Howard has also served on the Advisory boards of the San Francisco Furniture Market and the Market Authority in High Point.
Howard Haimsohn and Lawrance Furniture were chosen as Retailer of the Year in 2001 by the Western Home Furnishings Association.  And in 2012 Lawrance Furniture was awarded Retailer of the Year by the National Home Furnishings Association.
Howard met Julie, his wife of over 46 years at UCLA.  A few short years later, Julie began working at Lawrance and became a strong and exceptional part of the company.
Howard says, "without Julie by my side, I would have had no chance of guiding Lawrance Furniture and CDG for these past 40 years."
Howard and Julie are members of Congregation Beth Israel, where along with various community support programs, they help to feed the homeless and less fortunate, providing funding for over 1000 meals a year.   Along with Lawrance Furniture, they are supportive of many charities and causes, such as Jewish Family Service, Global Communities, The Alpha Project, The Center for Community Solutions, Habitat for Humanity, Cushman Foodbank, Outdoor Outreach, Rady's Children's Hospital, and of course City of Hope.
Today, Julie and Howard's Children,  Joel & Bethany, the fourth generation of the family are a strong part of the business with active leadership roles and a desire to carry on the Lawrance tradition of helping people create beautiful homes and supporting the San Diego community.
Doug Sanicola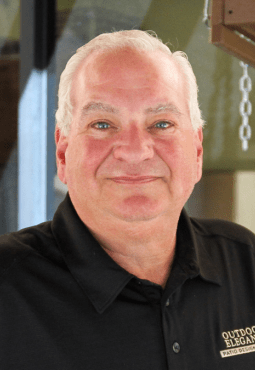 OUTDOOR ELEGANCE
PRESIDENT
Doug Sanicola is the owner of Outdoor Elegance, the award-winning, La Verne, California-based specialty retailer of outdoor furnishings and grills for both residential and commercial/hospitality installations. 
Inspired with an entrepreneurial spirit following jobs in the financial/insurance business, Doug bought his first company at the age of 29, starting with 11 employees and built it into a national company with over 500 employees.  
In 2001, Doug and his wife Sharon purchased Cathy's Cottage and rebranded the business to Outdoor Elegance, boasting an expansive selection of premier furnishings and accessories merchandised in room settings. The largest and most successful casual furniture store in the San Gabriel Valley, Outdoor Elegance has been selected as a finalist for the International Casual Furnishings Association's annual Apollo Award for retail excellence nine times since 2010. 
In 2017, Doug was elected as the first retailer to serve as chair of the ICFA after two years as vice chair. He has served several terms on the ICFA Board of Directors.
Doug and Sharon are avid golfers and outdoor enthusiasts. Doug has been a frequent participant in the City of Hope West Coast Golf & Tennis Tournament.