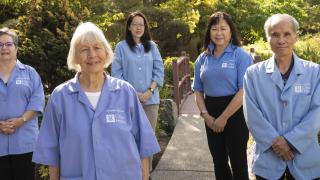 City of Hope Volunteer Services is committed to delivering a world-class patient experience. Volunteers add an extraordinary dimension of care, compassion and service for our patients, their families, visitors and staff.
City of Hope volunteers are extraordinary individuals with unique backgrounds and skills who have a desire to serve by helping others. They go the extra mile to ensure City of Hope's mission of eliminating cancer and diabetes through exquisite care, innovative research and vital education becomes a reality.
Other Ways to Give and Support
There are many ways to join in the fight against life-threatening illnesses.
Bone Marrow Registry
Be The Match at City of Hope, operated by the National Marrow Donor Program, finds matches for bone marrow and stem cell transplants for patients suffering from leukemia, lymphoma and other life-threatening blood diseases.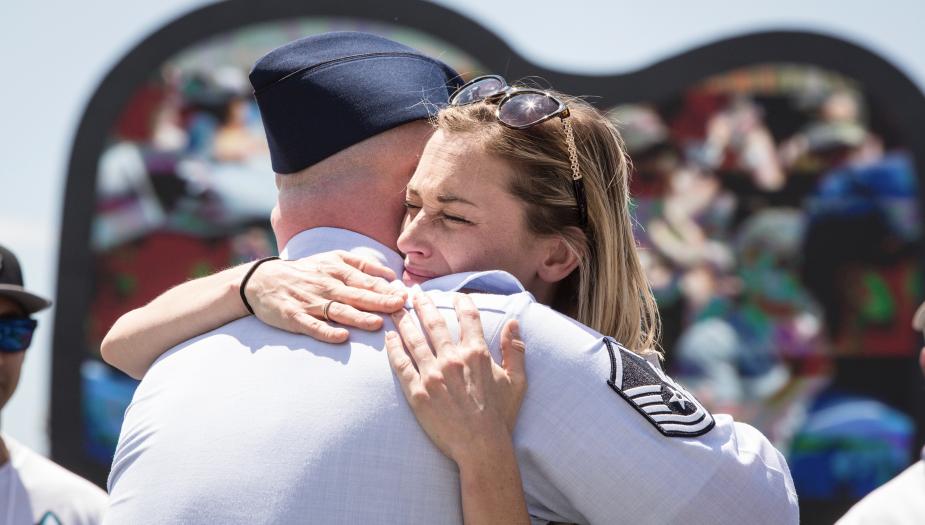 Donate Blood or Platelets
Blood donations save lives every day at City of Hope. By becoming a donor, you'll be helping patients who are going through the most challenging health crises of their lives.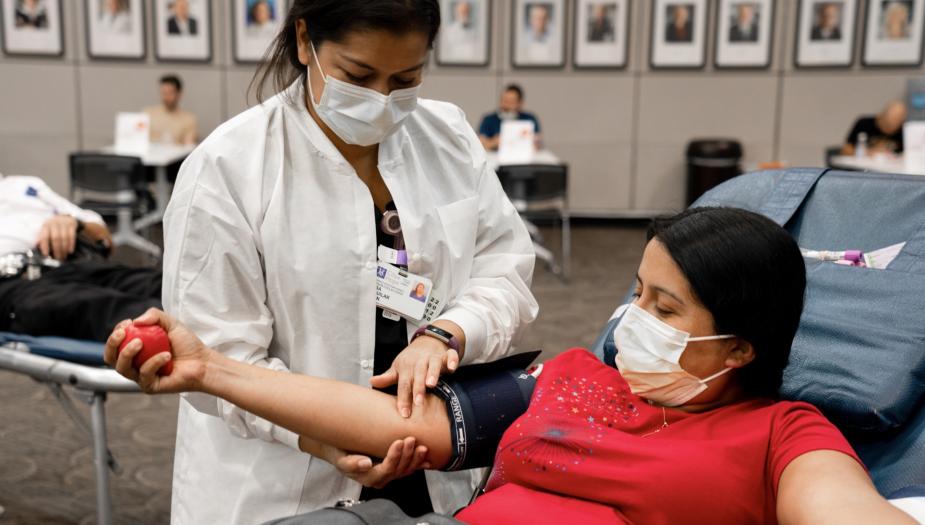 Frequently Asked Questions
What is the minimum age requirement to volunteer at City of Hope?
Basic Text Field
To apply to the City of Hope high school volunteer program at the Duarte main campus, you must be at least 15 years of age by the date of orientation.
What is the minimum time commitment required to volunteer at City of Hope?
Basic Text Field
A minimum commitment of 100 hours is required. Volunteers are assigned to a regular weekly schedule, serving a minimum of four hours per week/shift for adults and three hours per week/shift for high school students. Verification of hours will not be provided prior to reaching 100 hours of service.
Where are some of the positions that volunteers are placed in?
Basic Text Field
Volunteers are placed in a variety of settings including patient and family visitor service areas, surgical waiting rooms, inpatient and outpatient clinics and clerical areas assisting staff. Positions available are listed in our applications.
Can I or my family come in for one day to volunteer?
Basic Text Field
We are very committed to keeping our patients and our volunteers safe while they are here. Our volunteers commit to one year and 100 hours of service, an in-person interview, completing mandated Employee Health requirements, orientation, and demonstrating competency in all the regulatory requirements we abide by. This includes HIPAA and infection prevention training that is re-validated each year a volunteer is with us. For other single-day events, visit the City of Hope Events Calendar.
Can my school or community group come in to volunteer?
Basic Text Field
We are unable to offer group volunteer opportunities at City of Hope due to infection control standards, as well as the protection of our patients' confidentiality and comfort. Your group can help City of Hope by organizing a fundraiser.
I would like to shadow a doctor or a nurse. Can Volunteer Services help me?
Basic Text Field
We do not assist with arranging shadowing opportunities. If you are interested in shadowing a doctor or nurse, please talk to your primary care physician or career advisor.
I would like to gain research experience by volunteering in a lab. What should I do?
Basic Text Field
Volunteer Services does not provide opportunities in research or academic settings. Volunteer Services offers clerical assignments that do not provide research experience. If you are a student interested in a lab/research internship, please consult the Education and Training webpage.
Contact the Volunteer Team
If you have questions about volunteering with City of Hope, we're here to provide answers.