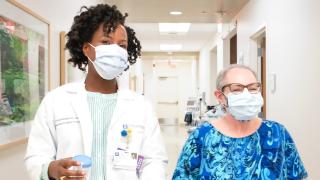 Patient Support Programs & Services
Our world-class patient care and treatment extends across a broad range of departments and services, all of which play an important role in our achievement as a top-ranked comprehensive cancer center.
Section Subheader
Our programs and services vary by location. Ask your care team how to connect with these services.
Cards
Cancer Screening & Prevention Program
City of Hope's Cancer Screening & Prevention Program(SM) is designed to help you understand more about your cancer risks. We offer a comprehensive cancer risk assessment that focuses on family history and genetics, taking environmental and lifestyle factors into account. Following this assessment, the program provides concrete steps you can take to lower these risks.
Center for International Medicine
Our Center for International Medicine provides customized services and programs to cancer patients who live outside the United States and wish to receive world-renowned medical care at City of Hope.
Patient and Family Support Programs
City of Hope offers specialized support groups, patient and family education classes, activities, and Integrative Medicine through the Sher & Les Biller Patient and Family Resources Center.
Positive Image Center
At City of Hope, we believe in treating the whole person for optimum healing. The Positive Image Center (SM), located in the Southeast Ambulatory building on our Duarte main campus, is a welcoming and supportive environment where our oncology-trained, licensed cosmetologists can minimize the visible side effects of cancer for men and women.
Rehabilitation Services
Our rehabilitation specialists strive to minimize the effects of cancer and its treatments to ensure patients maintain or regain their maximum degree of function, comfort, and quality of life at every stage of the cancer journey.
Smoking Cessation Program
Our Smoking Cessation Program is committed to building a community of health care providers, researchers, patients, families and diverse communities to support smoking cessation as a standard part of cancer care for all patients and as a priority for health promotion and wellness.
Specialty Pharmacy
At City of Hope's Specialty Pharmacy, our mission is to help you navigate the complex area of specialty medications, which are drugs used to treat certain conditions such as cancer and diabetes. These drugs often require a pharmacist's clinical knowledge and guidance to ensure they're used effectively.
Women's Center
The Women's Center serves as a central hub for patients to have access to the full range of health care professionals, including physician specialists (breast and gynecologic cancer surgeons and medical oncologists, plastic surgeons, geneticists and supportive care physicians), nurses, genetic counselors, schedulers, social workers, financial counselors, supportive care staff and other health specialists.
Department of Supportive Care Medicine
The Department of Supportive Care Medicine is a "city" — a community — working together to make sure you and your loved ones never have to face the challenges involved with cancer alone.
Couples Coping with Cancer Together Program
Even the most loving and secure relationships can struggle with emotional support, communication and problem-solving during a serious illness.
Child Life Services
It's hard enough to grapple with cancer or another serious disease if you're an adult. For children, it can be far more confusing and frightening.
Explore Supportive Care Medicine
Our method of providing comprehensive, multidisciplinary care not only serves as a model for other supportive care programs nationwide — it works.
Sheri & Les Biller Patient and Family Resource Center
Conveniently located on the Duarte main campus, the Biller Patient and Family Resource Center integrates all support services under one umbrella.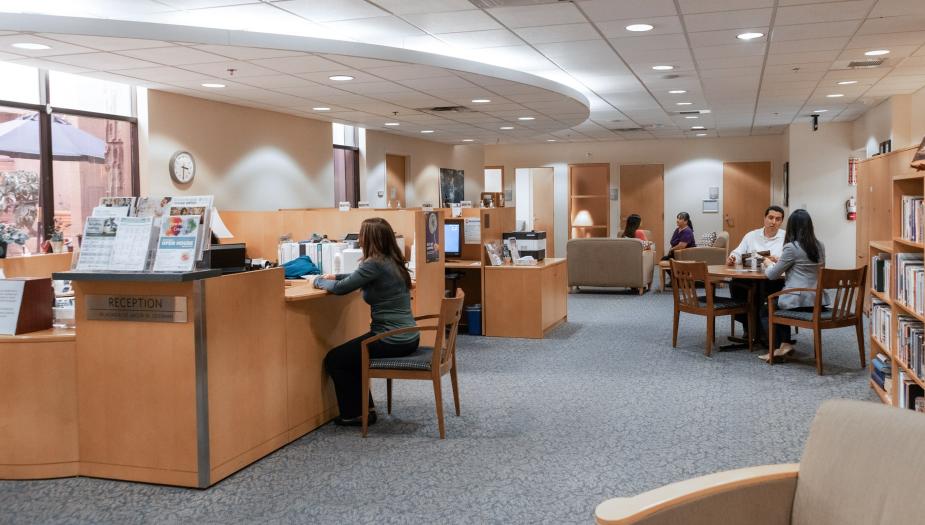 Explore Life During Treatment
Patients about to undergo treatment for an illness often feel overwhelmed with how much they need to learn. We've assembled the information on this page to address those needs.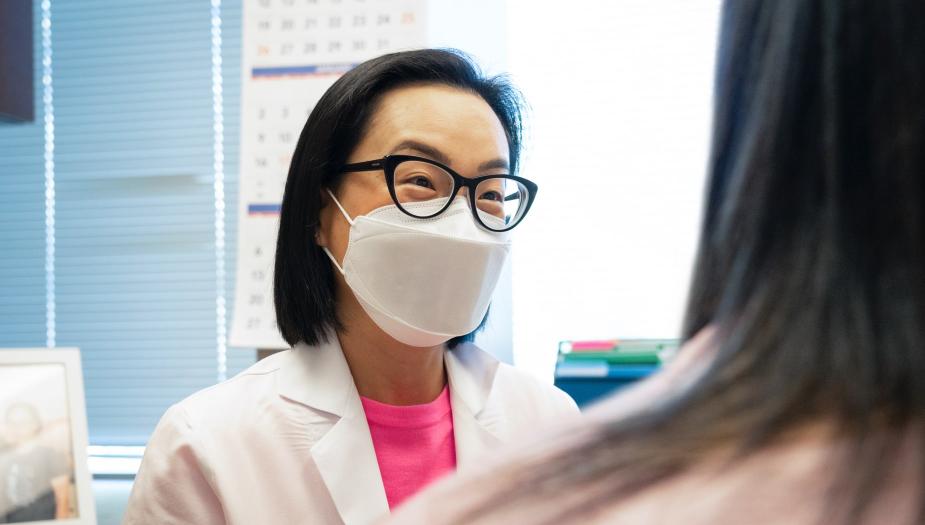 Explore Resources for Caregivers
It's natural for caregivers to get wrapped up in patients' needs. Yet that's when it's essential for caregivers to look after their own well-being.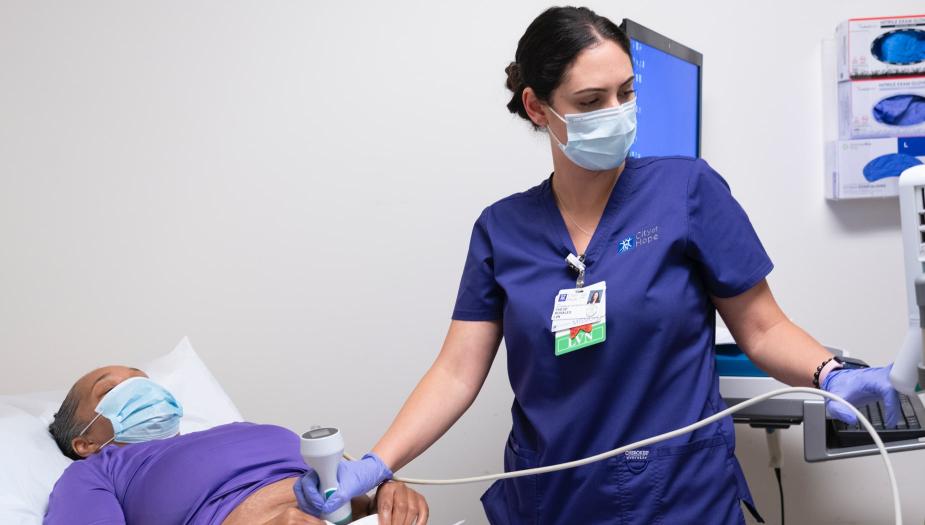 Need Help?
If you have questions about our patient support programs and services, we're here to provide answers.