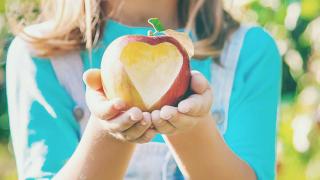 K-12 Student Outreach and Internships
Led by the Department of Population Sciences, the four-week-long summer internship promotes science and research careers by providing high school juniors and seniors with hands-on experience studying nutrition science and the links between nutrition and disease. Students work in our laboratories to conduct in-depth experiments and analysis.
"The program is really looking at the building blocks of nutrition so that students can start to understand which foods have nutritional value, and how certain foods can affect the body and attribute to the onset of chronic disease like obesity, high blood pressure, diabetes, and cancer."
- Dr. Christopher Sistrunk, assistant professor
City of Hope is working with K-12 schools to increase students' awareness of nutrition, science and health and help create a pipeline of underrepresented students interested in STEAM and biomedical careers with the National Cancer Institute Youth Enjoy Science Research Education Program (NCI YES).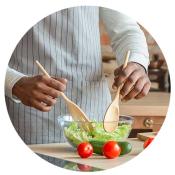 Savoring Hope Recipes
Discover more of our easy, healthy recipes that you can make at home.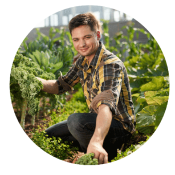 Urban Gardens and Farmers Markets
To promote better nutrition in food deserts.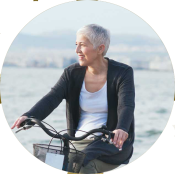 Healthy Lifestyle Education
Programs to empower low-income communities.
To find out more about theCity of Hope partnership with the Conrad N. Hilton Foundation or to become more involved email CommunityBenefit@coh.org