The funds from the California Institute for Regenerative Medicine will be used to pursue innovative treatments for patients such as cell and gene therapy clinical trials for HIV, leukemia and a bone marrow disease

Researchers at City of Hope have been awarded $32.3 million from the California Institute for Regenerative Medicine (CIRM) to support three novel Phase 1 clinical trials evaluating innovative cell and gene therapy treatments for patients with HIV, acute myeloid leukemia and severe aplastic anemia. 
 
Beckman Research Institute of City of Hope was awarded two-thirds of the $50 million in this latest round of CIRM awards, the highest of any entity in the state.  
 
"These CIRM awards are a testament to City of Hope's commitment to the advancement of gene therapies for the treatment of human diseases," said John D. Carpten, Ph.D., City of Hope's chief scientific officer, Irell & Manella Cancer Center Director's Distinguished Chair and Morgan & Helen Chu Director's Chair of the Beckman Research Institute. "Through our tireless pursuit of best-in-class research and innovation, we believe our work at City of Hope will benefit patients living with HIV or impacted by cancer, and we thank CIRM for its support to help make this a reality."
 
City of Hope is a leader in gene therapies, including bone marrow and blood stem cell transplants. As one of the highest volume transplant centers in the nation and the largest in California, City of Hope has performed more than 18,000 transplants since it became one of the first cancer centers in the U.S. to offer the therapy in 1976.
City of Hope and other institutions also developed a pre-transplant treatment for older adults and other patients that resulted in the fifth patient in the world  — and the oldest — to achieve long-term remission for leukemia and HIV. (The patient had also received stem cells from a donor with a rare genetic mutation that makes people resistant to most HIV strains.) 
CAR T Therapy for HIV  
City of Hope is at the forefront of another cellular therapy known as chimeric antigen receptor therapy (CAR) T cell therapy, which uses a patient's own immune system to fight cancer and has the potential to target other diseases, such as HIV.  
 
More than 80 CAR T and other immune effector cell trials have been conducted to date at City of Hope and over 1,200 patients have been treated with CAR T therapy, either in clinical trials, which may use CARs developed by City or Hope, or Food & Drug Administration-approved CAR T cell therapies.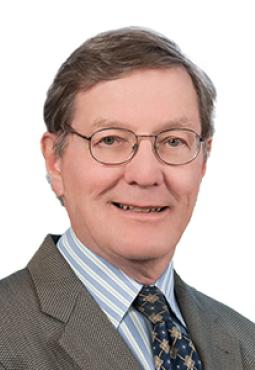 "City of Hope made a major advancement when our transplant team helped Paul Edmonds, globally known as the 'City of Hope patient,' go into remission for both HIV and leukemia," said John A. Zaia, M.D., the Aaron D. Miller and Edith Miller Chair for Gene Therapy at City of Hope. "We are hoping to evaluate a CAR T therapy for HIV in a Phase 1 clinical trial so that one day more people with HIV might be able to achieve long-term HIV remission." 
 
CIRM awarded Zaia $11.3 million for the clinical trial. Up to 12 healthy people with HIV will be treated in this first-in-human study performed at City of Hope and the University of California San Diego. The investigators include John Baird, M.D.; Angelo Cardoso, M.D., Ph.D.; Joycelynne Palmer, Ph.D.; and Xiuli Wang, Ph.D., at City of Hope and colleagues at UCSD.
 
Zaia's team will test a novel approach City of Hope scientists developed in which a patient's immune T cells are engineered to target both the HIV antigen gp120 and a common virus that infects nearly all persons living with HIV called cytomegalovirus. The researchers' aim is for these bispecific HIV-CAR T cells to persist and eliminate HIV-infected cells so that antiviral drugs are no longer needed. 

A Difficult-to-Treat Blood Cancer
CIRM awarded a City of Hope team led by Elizabeth Budde, M.D., Ph.D., nearly $12 million to develop and conduct a first-in-human Phase 1 immunotherapy trial for acute myeloid leukemia (AML), which has the highest mortality rate of all blood cancers.  
  
"It is critical to find more effective therapies for patients whose AML has relapsed," said Budde, a City of Hope associate professor in the Department of Hematology & Hematopoietic Cell Transplantation. "We are hopeful that this novel therapy will eventually enable City of Hope and other institutions to offer a new treatment for patients whose AML has returned. We are very grateful for the recognition and support from CIRM."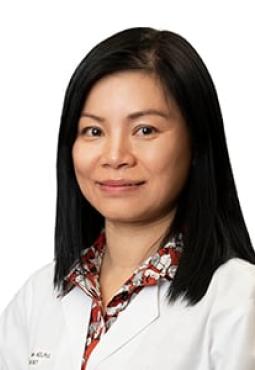 Most AML patients who go into remission after one treatment will develop the disease again and will then need a blood stem cell transplant from a donor. Even after transplant, patients can still relapse, leaving them with few treatment options.  
  
The CIRM-funded trial will be the first to use T cells, a type of immune cell, from a healthy donor who has donated stem cells for the AML patient to undergo a transplant. These cells will be reengineered in a laboratory to express CD33CARs, special receptors on the cell's surface.
  
These CARs will target the CD33 protein, which is found in more than 80% of AML cases. T cells harboring CD33CARs will be multiplied to millions and then infused back into the patient. CARs are living cells and are expected to multiply inside the patient's body and recognize and kill cancer cells. 
  
Before receiving the CAR T cell therapy, patients will receive chemotherapy to prepare their bodies to accept the CAR T cells.  
  
The trial, which will enroll up to 18 AML patients who have relapsed after receiving a transplant, will evaluate the CAR T therapy's safety and its effectiveness in eliminating leukemia cells. 
   
City of Hope's David Horne, Ph.D., Marissa Del Real, Ph.D., Karam Sandhu, M.D., and Anthony Stein, M.D., are co-investigators on this project.  

Treating Severe Aplastic Anemia
A City of Hope research team received $9.05 million from CIRM to start a clinical trial using a novel blood stem cell transplantation procedure for severe aplastic anemia, a rare bone marrow disease that can turn into blood cancer and is currently difficult to treat. If successful, the treatment could also be used for other autoimmune diseases, such as treatment-resistant type 1 diabetes.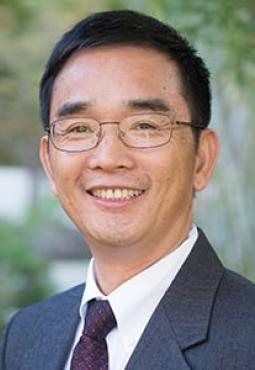 Currently, a blood stem cell transplant from a related or unrelated donor whose human leukocyte antigen (HLA) genes match a patient's HLA is the most effective treatment for severe aplastic anemia. But it is difficult to find unrelated donor matches for people of color due to a limited number of donors from various racial and ethnic groups. Transplants can also cause severe side effects, particularly in older patients.  
Defu Zeng, Ph.D., a City of Hope professor in the Department of Immunology & Theranostics within the Arthur Riggs Diabetes & Metabolism Research Institute, has led research on the potential new therapy, which involves induction of mixed chimerism in adult patients. Mixed chimerism refers to transplanting blood-forming stem cells from a healthy, half-matched family member donor into a patient who has received a milder, less toxic chemotherapy treatment free of radiation that removes some, but not all, of the patient's diseased bone marrow stem cells.  
The Phase 1 trial is expected to start later this year and will enroll up to six patients.  
"City of Hope has extensive expertise performing bone marrow and stem cell transplants for patients with blood cancers and other diseases, and we are consistently looking for ways to improve the process and effectively treat more patients with transplants, regardless of any barriers," said Ryotaro Nakamura, City of Hope's Jan & Mace Siegel Professor in Hematology & Hematopoietic Cell Transplantation in the Division of Leukemia, Department of Hematology & Hematopoietic Cell Transplantation, and the trial's principal investigator. "We are hopeful that this will provide another treatment option for patients with this devastating disease and are thankful for CIRM's funding."   
City of Hope has treated patients with sickle cell diseases using this novel therapy in a clinical trial also funded by CIRM.
The California Institute for Regenerative Medicine was created in 2004 after 59% of California voters approved California Proposition 71: the Research and Cures Initiative, which allocated $3 billion to fund stem cell research in California.  
---
Illustrated above: Human cells.