Thanks to a $50 million gift from Lennar Foundation, cancer patients in the Orange County community will be able to get groundbreaking treatment and world-class care locally at Lennar Foundation Cancer Center, opening in 2022 in Irvine.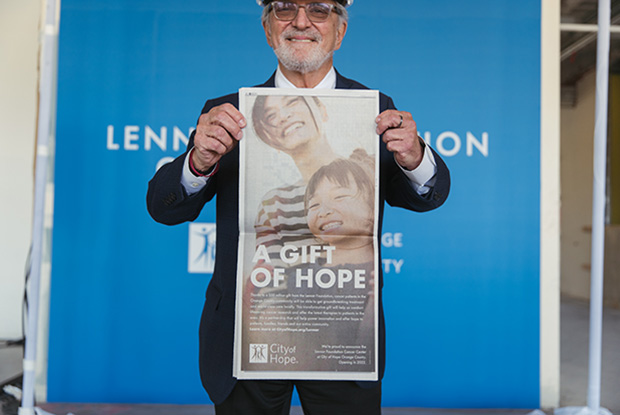 Hear from Lennar leaders Jon Jaffe and Marshall Ames as they share why they were inspired to make a transformative gift to City of Hope Orange County.
Lennar Foundation's gift is a generous continuation of Lennar's longstanding support of City of Hope. Jaffe, co-chief executive officer and co-president of Lennar Corporation, is a member of City of Hope's Construction Industries Alliance Leadership Advisory Council, which raises funds for cancer treatment and research. In recognition of his contributions, Jaffe was awarded City of Hope's highest honor theSpirit of Life® Award in 2004.
Learn more about this transformative gift from Lennar Foundation.