The funds from the California Institute of Regenerative Medicine will help accelerate City of Hope's important work in regenerative medicine
City of Hope is a leader in the field of stem cell and regenerative medicine — the use of self-renewing cells to treat human disease — and its Alpha Stem Cell Clinic has just received an $8 million, five-year grant from the California Institute of Regenerative Medicine (CIRM) to further this work.
The grant will allow the Alpha Clinic to accelerate its mission to make these advanced treatments available to the broadest possible range of people.
In 2013, a CIRM grant to City of Hope established the first Alpha Clinic in California and, under the directorship of John Zaia, M.D., the Aaron D. Miller and Edith Miller Chair for Gene Therapy, great strides were made in research and development. The new grant will fund the expansion of this work, as the current director, pediatric hematologist/oncologist Leo Wang, M.D., Ph.D., explained.
"For the last decade, the Alpha Clinic has been involved in over 40 clinical trials that introduced new medicines or therapies, treated thousands of patients and led to Food and Drug Administration approvals for breakthrough treatments," Wang said. "The question now is: How do we reach patients who don't currently have access to these new therapies and trials?"
What Is Regenerative Medicine?
Regenerative medicine therapies take advantage of stem cells to treat human disease. Stem cells, by definition, can replace themselves throughout the lifetime of an organism, as well as give rise to daughter cells that have specialized functions — for example, blood cells that help with clotting. These qualities make stem cells useful for treating a variety of diseases.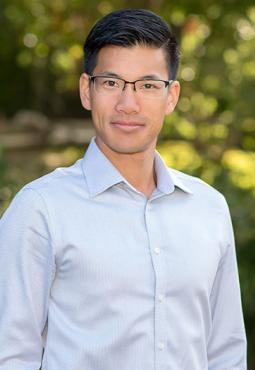 In stem cell transplants for leukemia, sickle cell anemia and other blood diseases, transplanted blood stem cells replenish themselves and can provide the patient with a functioning blood system for the rest of their lives. City of Hope's blood stem cell transplant program, led by Eileen Smith, M.D., the Francis & Kathleen McNamara Distinguished Chair in Hematology and Hematopoietic Cell Transplantation, and Marc Stewart, M.D., performs more transplants than any other center in the United States.
Another stem cell breakthrough in cancer treatment is CAR T cell therapy, in which immune system T cells are reprogrammed to destroy cancer cells. City of Hope is a world leader in this field, which has led to groundbreaking FDA approvals for many blood cancers. Innovative trials are currently testing CAR T therapy for other types of malignancies, including breast, brain, ovarian and prostate cancers.
Clinical trials using islet cell transplants to restore pancreatic function are currently being conducted at City of Hope, and they have shown great promise in treating type 1 diabetes.
Stem cell treatments are also being developed at City of Hope for HIV,  COVID-19 and neurodevelopmental diseases, such as Canavan disease, which causes brain degeneration in children.
Making Treatments More Inclusive, Accessible
"The potential of regenerative medicine to improve human health is clear, and it's incumbent upon us to make sure that we can deliver these therapies to our patients wherever they are. Right now, though, there are many barriers to access," said Wang. "The challenge of the Alpha Clinic is to figure out how to reach patients who don't have access to these new treatments."
Bringing Clinical Trials to Communities
City of Hope is one of six Alpha Stem Cell Clinics in California, from San Diego to San Francisco, and there will soon be three more. The clinics work cooperatively to provide broad access to Californians throughout the state. 
"The network of Alpha Clinics should provide a solution to the geographical problem," Wang said. "City of Hope could open certain trials at, for example, the UC San Diego clinic, while they could open some of their trials here."
Another solution lies in the fact that City of Hope now has nearly 30 satellites in Southern California, which facilitates a hub-and-spoke approach to deliver trials within our own network to satellite clinics, such as South Pasadena, Upland and the Antelope Valley.
"We want to deliver therapies to patients where they are, rather than making them come to us. Our goal is to start delivering some of these innovative therapies to our satellite sites within the next five years," he said. "Our network partners and robust clinical trial infrastructure will be essential in achieving that goal." 
City of Hope initiatives to expand the reach of stem cell therapies are well under way, headed by Elizabeth Budde, M.D., Ph.D., and Alex Herrera, M.D., who will work closely with City of Hope's Alpha Clinic to achieve the goal of providing broader access to new therapies. 
Accelerating the introduction of new therapies 
"One of City of Hope's missions is to bring innovative new therapies to patients quickly and efficiently," said Jennifer Shepphird, Ph.D., Alpha Clinic staff scientist. "And we have a great track record of initiating, activating and completing clinical trials, having facilitated more than 700 clinical trials in the last seven years."
Building on that legacy of success, the Alpha Clinic will expand its capabilities at every stage of the translational pipeline. With their expertise in preclinical process development, regulatory guidance and good manufacturing processes, Angelo Cardoso, M.D., Ph.D., and Taby Ahsan, Ph.D., will help accelerate clinical trials at City of Hope and throughout the state-wide Alpha Clinic Network. 
Reducing Racial and Cultural Disparities
"This is obviously a very complicated and entrenched challenge, but it is critically important that we address it head on," Wang said. 
Solutions begin in working with and listening to the communities the institution serves, and City of Hope has been doing this for many years. City of Hope's Community Benefit program, led by Nancy Clifton-Hawkins, M.P.H., and Susan Nyanzi, Dr.P.H., engages with the community, listening to what people need and figuring out how City of Hope can meet those needs.
"Now we want to take that a step further by thinking about how to get clinical trials to these patients," Wang said. "We need to understand the barriers. For instance, often people don't know about trials, so a first step is to place patient educators and navigators at sites where our patients live to inform them and spread the word about trials."
Training More Staff in Regenerative Medicine
"There's a need to train a workforce that's equipped to handle these complicated, innovative trials, and we're going to train nurses to deliver regenerative medicine therapies and to care for patients who are being treated with them," said Wang.
To expand Alpha Clinic training capabilities, Wang and his team are working with internationally recognized experts at City of Hope. Betty Ferrell, Ph.D., M.S.N., CHPN, is a world leader in nursing education research, and Joanne Mortimer, M.D., the Baum Family Professor in Women's Cancers, has long led efforts to train and mentor young investigators. Together, they will develop an on-site nursing education symposium supported by online continuing education, which will train health care workers throughout California to work with regenerative therapies.
The Future Is Here
CIRM is funded through California ballot initiatives in which voters approved funding for stem cell research, and the investment is paying off with breakthroughs that have saved many lives. With this new Alpha Clinic grant, the most advanced treatments will soon be made available to patients throughout the state.
"Stem cell therapies will be a huge part of the future, and much of that future is already here," said Wang. "We have fundamentally changed the way that we think about and treat many human diseases, and now we need to make sure that everybody can benefit from these advances."