Fans who follow Josh Flagg, the 35-year old celebrity real estate agent and star of Bravo's "Million Dollar Listing Los Angeles," were treated to something different on his social media feeds last summer. Amid posts highlighting luxury home transactions appeared heartfelt tributes to his maternal grandmother, Marjorie Platt, who died in July at age 98.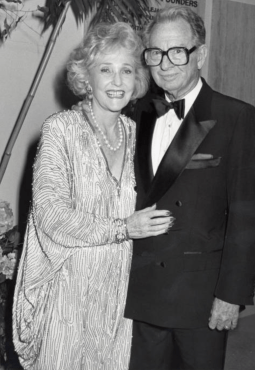 Flagg recalled with pride her life as a prominent member of the Los Angeles social circuit and devoted philanthropist who, with her husband Herman, supported a number of local Jewish charitable institutions and community causes, including Sinai Temple, American Jewish University and City of Hope.
"Growing up, I always heard about City of Hope from both sides of my family," said Flagg, who was deeply attached to both sets of grandparents — the Platts and his father's parents, Edith and Eric Flagg. He was enchanted by stories of their dedicated fundraising activities, especially the Regal Ball, the annual black-tie gala hosted by the Flaggs at the Beverly Hilton for many years in support of City of Hope.
Unable to visit City of Hope during the pandemic lockdown, Flagg has relied on family stories and a trove of memorabilia he keeps in his home — awards, documents, photos, video footage — to get a sense of his family's ties to the organization. City of Hope archivist Susan Yates confirms that Flagg's family is deeply entwined with the medical center's history — particularly through their industry-based volunteerism and fundraising, which both the Platts and the Flaggs committed to for decades.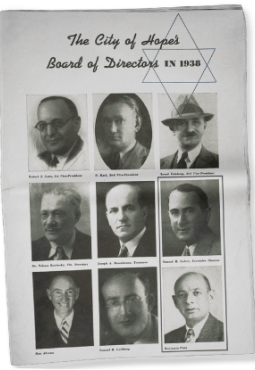 It was under the leadership of City of Hope board member Benjamin Platt, Flagg's great-grandfather, that a new era of philanthropic support from the business community began. In 1933, together with Joseph Zukin and Louis Tabak, Platt cofounded the Merchants Club, a committee of business leaders recruited to raise funds for City of Hope, which was a tuberculosis sanitorium at the time.
The Merchants Club was originally drawn from the manufacturing and apparel industries, but eventually gave rise to a thriving nationwide network of corporate philanthropy groups, spanning food, business products, hardware, home furnishings, music, film and more. More than 25,000 people strong today, these groups have raised hundreds of millions of dollars for City of Hope and have proved critical in the evolution of the enterprise to becoming the top-ranked National Cancer Institute-designated comprehensive cancer center it is today.
When the Flaggs arrived in Los Angeles, they too became involved in City of Hope through the Merchants Club.They had survived World War II as resistance fighters in Holland. In Los Angeles, they built a successful women's sportswear line, Edith Flagg Inc., which grew famous for popularizing the use of polyester in women's fashion.
For his part, Josh Flagg is enthusiastic to learn more about City of Hope and his family's connections to the place. "I would love to come for a visit when conditions allow it," he said.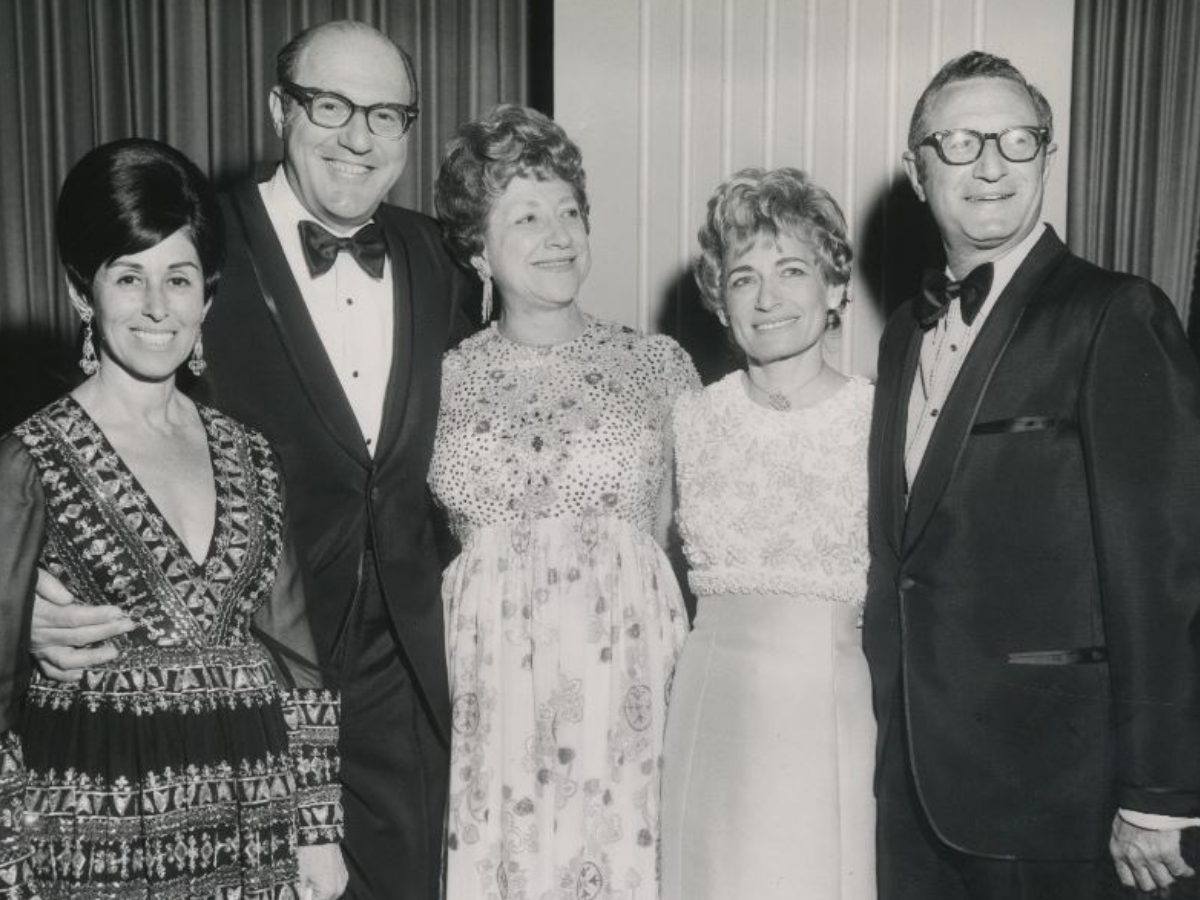 Susan Dolbert, senior vice president of philanthropy, expressed her appreciation in getting to know Flagg and his family's City of Hope stories. "From City of Hope's earliest days, our community of supporters and volunteers have shaped our mission and who we are. Our ability to deliver leading-edge cures and scientific innovation to people with cancer and diabetes today is a direct result of the dedicated work of the Platts, the Flaggs, and their friends and associates over decades. We are so grateful."