In 1950, in a social studies class at Hughes Junior High School in Long Beach, California, a term paper written by an eighth grader hinted at the beginning, close to 45 years later, of a transformative study about breast cancer.

On that day, an 11-year-old girl named Leslie Sklar, with a swimmer's lean frame and sun-bleached blonde hair that would, in some shape or form, crown her head for the rest of her life, turned in a paper that declared: "I'm going to be a statistician." Her inspiration was baseball.

"Our family didn't own a TV so we listened to baseball games on the radio and I loved hearing about how good a batter was or what a pitcher did and memorizing batting averages," said Bernstein, then Sklar, now a Ph.D. and professor in the Division of Biomarkers of Early Detection and Prevention at City of Hope. "The announcers would refer to the people crunching all those numbers as 'the statisticians' and I thought, "I want to be one of those."

The endless combinations of numbers, earned run averages, runs batted in, home runs, stolen bases, was music to Bernstein's young ears; and at her age it all seemed so lofty.

"In the eighth grade I was in awe of those 'statisticians,' said Bernstein. "Of course later I figured out there was more to it, that those baseball statistics are absolutely the simplest thing in the world to calculate."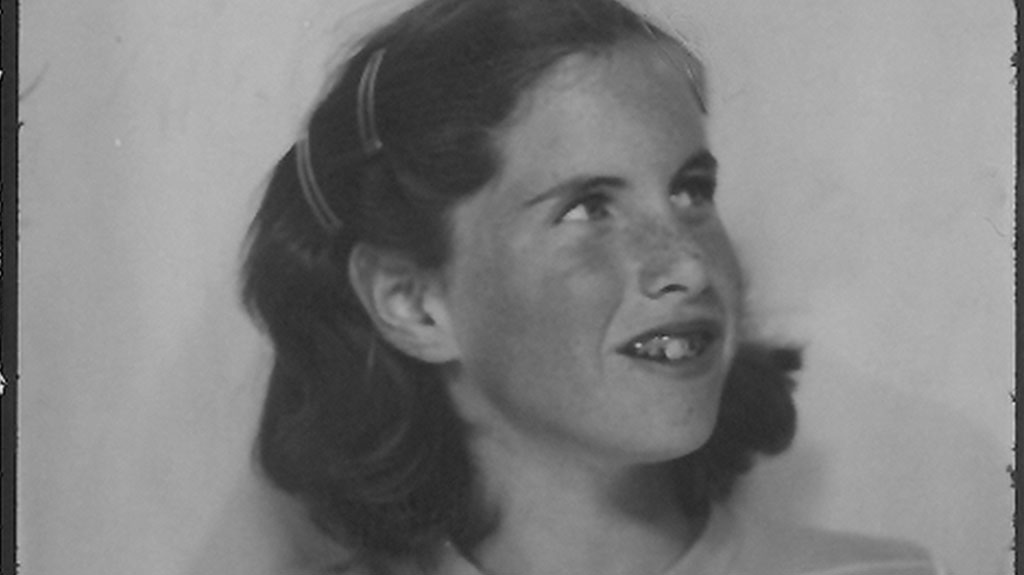 Today, with an easy smile and abundant energy that belies her age, Bernstein admits that while she was wrong about the specific sort of statistician she would become, the idea of living a life absorbed by numbers always appealed to her.
"Oh I have always loved numbers and loved math," she said. "My father played arithmetic games with me from the time I was maybe 2 years old. We would be in the car and he would ask me to do math problems in my head."
Between the games in the car and on the baseball field, Bernstein was becoming a little mathematician. Five years after writing that eighth grade term paper, Bernstein was a 16-year-old freshman at UCLA.
She enrolled as a chemistry major. "But early on I ruined a dress (during a lab experiment) by pouring acid down it," she said. "I realized I hated working with all those chemicals and hated all that standing in the lab."
The damaged dress was like an omen. Bernstein dropped chemistry and declared math. By sophomore year, in 1958, she was recruited into an experimental program at UCLA designed to route gifted students, "I guess I had straight A's in everything," Bernstein said matter-of-factly, into a newly-developed biostatistics graduate program.

"The appeal for me was if I took undergraduate classes in statistics, I was guaranteed a fellowship for graduate school," she said.

For a student already relying on a $50 a semester scholarship, whose life as a young woman was dotted with financial difficulty, she had to balance a 40-hour-a-week job in the chemistry department, with lifeguarding and typing jobs to support herself, the idea of a fellowship that paid her way through graduate school was appealing.

"Leslie is and always has been extremely tenacious," said Michele Rakoff, executive director of the Breast Cancer Care and Research Fund and a close friend of Bernstein's. "She works so hard and is really driven by curiosity about science and a drive to make a difference."

A couple of years after deciding she would be a statistician, Bernstein, a competitive swimmer who held national records, glimpsed the man she would later marry at a swim meet she was attending with her mother at Orange Coast College.
During the competition, Bernstein says her mother nudged her and said, "There's a nice Jewish boy you should meet." His name was Saul Bernstein and he was 17. The two had seen each other several times, but never formally met. By the time Bernstein was at UCLA, they ran into each other again and soon were dating.
It was not long before Bernstein's mother intervened again.

"She came in one day when we were studying at the breakfast room table and said, "So when are you guys getting married?"" Bernstein said with a smile. "Here I am, at that point 17, and we looked at each other and laughed and said "Well, what about next summer?"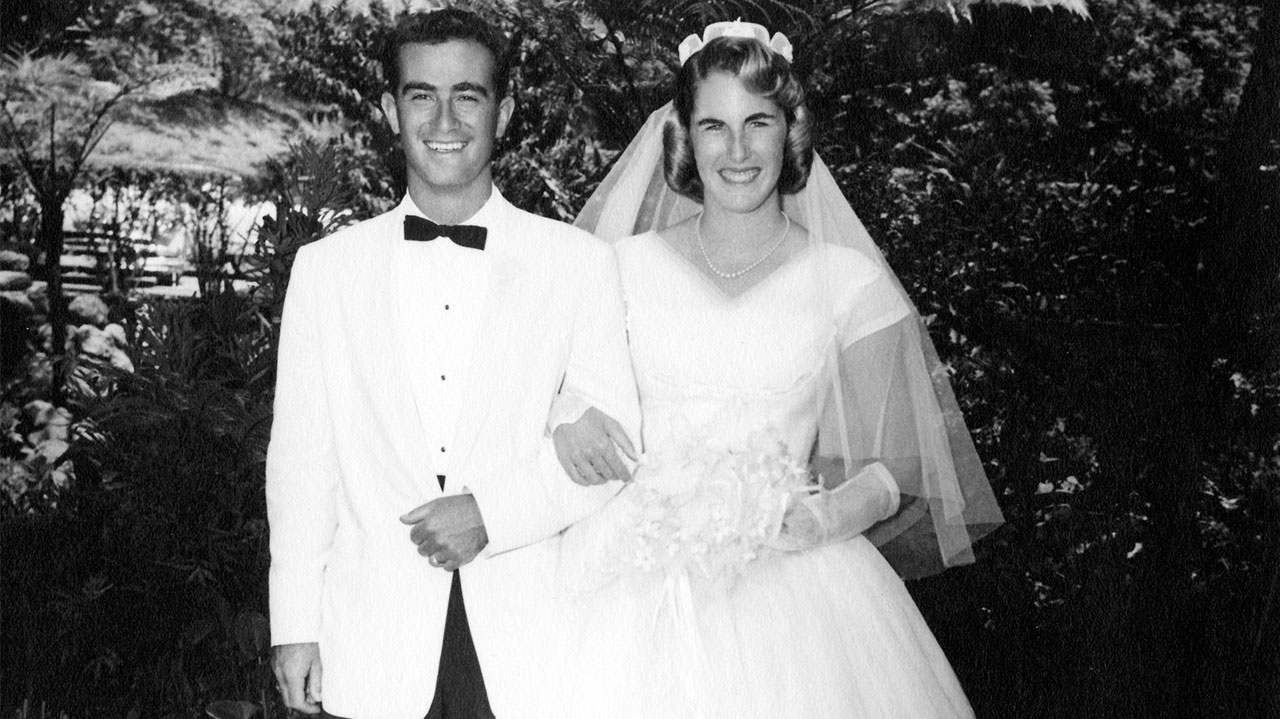 Marrying Saul, who later enrolled in medical school, would be a major detour on Bernstein's path to becoming a statistician. Married at 18, she was pregnant at 19 with the first of the couple's three children. They decided that starting a family meant only one of them could go to school, the other would have to work, so she dropped out.

Still, Bernstein found ways to cultivate a happy, healthy family life while inching closer to her own career, including taking classes toward her degree when she could. "It was a struggle but it was fun," said Bernstein.

It was not until several years later, when her children were a little older and Saul was in his orthopedic surgery residency in Los Angeles, that Bernstein finished her last few classes, graduating from UCLA with highest honors, and a B.A. in mathematics, at age 24.
Soon after she graduated and Saul completed his residency, the family left Los Angeles, living in Kansas and Georgia, and later England. As the years passed, Bernstein's dream of going to graduate school and becoming a biostatistician was fading.
"I was jealous of my husband because he could go to work and achieve his dreams and I was home trying to make ends meet," said Bernstein. "Some days I was pretty envious and angry, and other times I was really depressed, but in the back of my mind I always knew what I wanted to do."

It would be another 14 years before Bernstein returned to L.A. to rekindle her academic and professional interests. By then she was ready. "I was driven because I had to wait," she said.
In 1978, at 39, Bernstein was accepted into a Ph.D. program in biostatistics at the University of Southern California. By the time she was 42 she had successfully defended two graduate topics and ended up, for a brief time, back at UCLA to work on a project as a biostatistician.
She later returned to USC as a faculty member and researcher, spending 25 years in its Department of Preventive Medicine.
Early in her career at USC, Bernstein led a number of case-control studies (comparisons between people already diagnosed with a disease and those not diagnosed) involving breast and other cancers, hormones and reproductive endocrinology.

The studies had interesting results, yet Bernstein felt this case-control method, looking back at factors affecting health retrospectively, limited her ability to study many cancers and ask about exposures (potential risk factors) before the cancers were actually diagnosed.

A study she led in the 1980s, involving 211 teenage girls at the Ramona Convent in the San Gabriel Valley, would be a turning point in her research on breast cancer.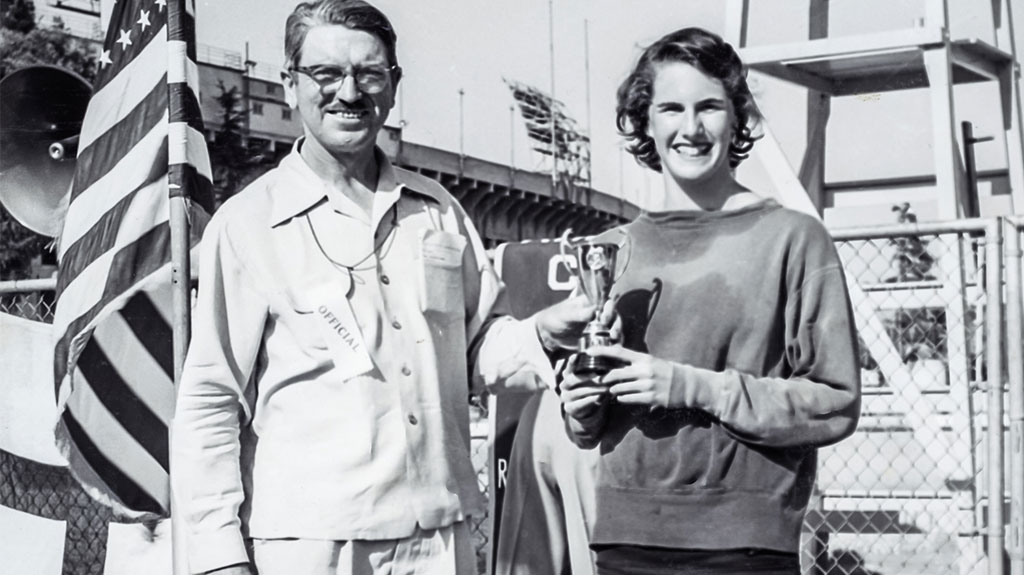 In the Ramona study, through a meticulous process of gathering data that would become Bernstein's professional trademark, the teen girls' ovulation and exercise were recorded for a year. "How many flights of stairs they climbed, how many blocks they walked," said Bernstein, recalling a small fraction of the data collected. Did they play tennis? Did they swim?

"We collected everything, including how many hours they did it all. It was such a difficult study to analyze, it took me four years to complete the analyses."

When it was published, the study found that the girls who exercised moderately menstruated irregularly and ovulated less frequently. It was also a glimpse, for Bernstein, of the complexity and power of something called a prospective epidemiologic study — capturing events, diet, physical activity and other exposures as they happen to a group of people, to get a clearer picture of the factors that shape their health in the future.

"A prospective study is considered the gold standard of epidemiology," said Dennis Deapen, Dr.P.H., a professor of Clinical Preventive Medicine at USC, and a longtime colleague of Bernstein's. In a case control study you have to rely on memory to understand what may have increased the risk of cancer.

"When you're relying on memory, there is a greater risk of misclassifications, mistakes and lapses."

An idea, borne out by the Ramona and other studies, was brimming: Hormones like progesterone and estrogen can be suppressed by exercise and breast cancer was thought to be spurred on by those same hormones.

"We had this whole hypothesis built on the fact that breast cancer was, in a way, a hormonal disease," said Bernstein. "And I knew that elite athletes tended to stop menstruating, and thus did not produce these key hormones. So exercise should reduce breast cancer risk."

What Bernstein did not yet realize was these findings would eventually help shape the California Teachers Study, a seminal study involving more than 133,000 teachers.