David Litvak, M.D., M.B.A.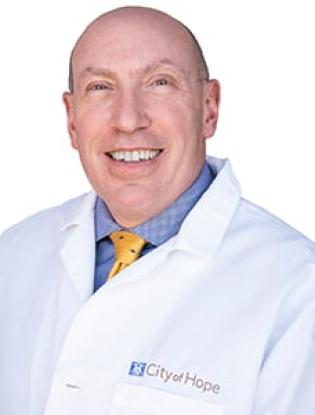 Surgical Oncologist
Ratings are pending and will be posted once we receive a sufficient number of surveys.
Appointments
Assistant Clinical Professor, Division of Surgical Oncology, Department of Surgery
David Litvak, M.D., M.B.A., pursued his calling as a surgical oncologist because he wanted to use his proficiency in science for a greater purpose — serving his community and directly helping people during some of the most difficult moments of their lives. Committed to personalized care, he sees his role as working for the patient. This entails truly understanding their needs and their values so that he can help achieve their goals whenever possible.
Dr. Litvak received his medical training at University of Chicago, after which he served as an intern and resident in surgery at University of California Davis, including a stint as administrative chief resident. His postgraduate training also encompasses time as a research fellow at University of Texas Medical Branch and a surgical oncology fellow at John Wayne Cancer Institute.
His specialties include laparoscopic and robotic surgery, gentler approaches that use smaller incisions, offer shorter recovery times and minimize side effects compared to open procedures. Dr. Litvak is also adept with sophisticated procedures, such as Whipple surgery, of the pancreas and complex operations to remove liver cancer, gastric cancer, colorectal cancer, sarcomas and melanomas.
When he joined City of Hope in 2022, Dr. Litvak brought with him almost 20 years of experience. Previously, he held positions with San Jose Medical Group, Aultman Medical Group in Ohio, Cancer Treatment Centers of America's Western Regional Medical Center in Arizona, Kaiser Permanente in Orange County, California, and Michigan State University. He has filled such leadership roles as medical director for cancer services at Aultman Medical Group and national chair of surgery and chief of the medical staff at Cancer Treatment Centers of America.
City of Hope represents a sort of homecoming for Dr. Litvak. He grew up in Arcadia, California, and actually traveled to the Duarte campus regularly while he was learning to drive. Outside of the clinic, he enjoys watching sports and staying fit; he also considers himself a bit of a foodie.
2014, Master of Business Administration, Executive, Arizona State University, Tempe, Arizona

1993, Doctor of Medicine, University of Chicago, Pritzker School of Medicine, Chicago, Illinois
2002, Surgical Oncology, John Wayne Cancer Institute, Santa Monica, California
2000, Internship/Residency, Surgery, University of California Davis-East Bay, California
2022-present, Assistant Clinical Professor, Division of Surgical Oncology, Department of Surgery, City of Hope, Thousand Oaks, California

2020-2022, Surgical Oncologist and General Surgeon, San Jose Medical Group, Los Gatos and San Jose, California

2016-2020, Surgical Oncologist, General Surgeon and Medical Director for Cancer Services Aultman Medical Group, Canton, Ohio