David Litvak, M.D., M.B.A.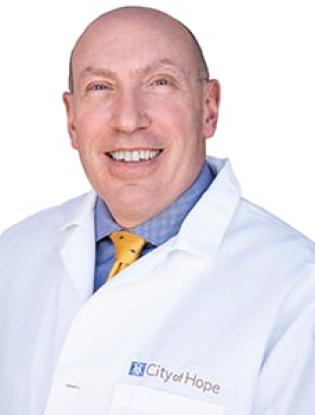 Surgical Oncologist
Clinical Expertise
Pancreatic Cancer
Liver Cancer
Liver Tumors
Colorectal Cancer
Melanoma and Sarcoma
Stomach (Gastric) Cancer
Complex Abdominal Wall Reconstruction and Hernia Repair
Appointments
Assistant Clinical Professor, Division of Surgical Oncology, Department of Surgery
Clinical Teams
Surgery — Surgical Oncology
Skin Cancer and Melanoma
Pancreatic Cancer
Gastrointestinal Cancers
Colorectal Cancer
Upper GI & Mixed Tumor Surgery
David Litvak, M.D., M.B.A., pursued his calling as a surgical oncologist because he wanted to use his proficiency in science for a greater purpose — serving his community and directly helping people during some of the most difficult moments of their lives. Committed to personalized care, he sees his role as working for the patient. This entails truly understanding their needs and their values so that he can help achieve their goals whenever possible.
Dr. Litvak received his medical training at University of Chicago, after which he served as an intern and resident in surgery at University of California Davis, including a stint as administrative chief resident. His postgraduate training also encompasses time as a research fellow at University of Texas Medical Branch and a surgical oncology fellow at John Wayne Cancer Institute. 
His specialties include laparoscopic and robotic surgery, gentler approaches that use smaller incisions, offer shorter recovery times and minimize side effects compared to open procedures. Dr. Litvak is also adept with sophisticated procedures, such as Whipple surgery, of the pancreas and complex operations to remove liver cancer, gastric cancer, colorectal cancer, sarcomas and melanomas.
When he joined City of Hope in 2022, Dr. Litvak brought with him almost 20 years of experience. Previously, he held positions with San Jose Medical Group, Aultman Medical Group in Ohio, Cancer Treatment Centers of America's Western Regional Medical Center in Arizona, Kaiser Permanente in Orange County, California, and Michigan State University. He has filled such leadership roles as medical director for cancer services at Aultman Medical Group and national chair of surgery and chief of the medical staff at Cancer Treatment Centers of America.
City of Hope represents a sort of homecoming for Dr. Litvak. He grew up in Arcadia, California, and actually traveled to the Duarte campus regularly while he was learning to drive. Outside of the clinic, he enjoys watching sports and staying fit; he also considers himself a bit of a foodie.
1157 Swallow Lane
Simi Valley, CA 93065

425 Haaland Drive
Suite 101
Thousand Oaks, CA 91361

2014, Master of Business Administration, Executive, Arizona State University, Tempe, Arizona

1993, Doctor of Medicine, University of Chicago, Pritzker School of Medicine, Chicago, Illinois
2002, Surgical Oncology, John Wayne Cancer Institute, Santa Monica, California
2000, Internship/Residency, Surgery, University of California Davis-East Bay, California
2022-present, Assistant Clinical Professor, Division of Surgical Oncology, Department of Surgery, City of Hope, Thousand Oaks, California

2020-2022, Surgical Oncologist and General Surgeon, San Jose Medical Group, Los Gatos and San Jose, California

2016-2020, Surgical Oncologist, General Surgeon and Medical Director for Cancer Services Aultman Medical Group, Canton, Ohio
Ratings and reviews below are gathered from the Press Ganey Clinician and Group Consumer Assessment of Healthcare Providers and Systems (CG CAHPS) survey. CG CAHPS is a standardized survey that is used to measure a patient's experience in the physician office setting. Ratings are an average of all responses to questions about a provider's care, with five stars being the highest.
Ratings
4.8
Show respect for what you say
4.8
Provider explain in way you understand
4.8
Provider listen carefully to you
4.7
Know important info medical history
4.7
Spend enough time with you
4.7
Recommend this provider office
---
Reviews
Dr. Litvak was thorough, thoughtful, and caring. He is also a good listener.
- Verified patient
Like I said Dr. DAVID LITVAK his a pure perfect Doctor Amen
- Verified patient
First said I had pain asked for help. He said he could help then later said he couldnt.
- Verified patient
Surgery in the aged population: surgical oncology. Monson K, Litvak DA, Bold RJ.Arch Surg. 2003 Oct;138(10):1061-7. doi: 10.1001/archsurg.138.10.1061.PMID: 14557121 Review. No abstract available.
Targeting ceramide metabolism--a strategy for overcoming drug resistance. Senchenkov A, Litvak DA, Cabot MC.J Natl Cancer Inst. 2001 Mar 7;93(5):347-57. doi: 10.1093/jnci/93.5.347.PMID: 11238696 Review.
The results of the Department of Defense's breast lymphatic mapping study. Litvak DA, Giuliano AE.Ann Surg Oncol. 2002 Jun;9(5):428-9.PMID: 12052751 No abstract available.
Enterotrophic effects of glucagon-like peptide 2 are enhanced by neurotensin. Litvak DA, Evers BM, Hellmich MR, Townsend CM Jr.J Gastrointest Surg. 1999 Jul-Aug;3(4):432-39; discussion 439-40. doi: 10.1016/s1091-255x(99)80061-4.PMID: 10482697
Inhibition of gastric cancer by camptothecin involves apoptosis and multiple cellular pathways. Litvak DA, Papaconstantinou HT, Hwang KO, Kim M, Evers BM, Townsend CM Jr.Surgery. 1999 Aug;126(2):223-30.PMID: 10455888
Laparoscopic Splenectomy in Colorectal Cancer Patients with Chemotherapy-Associated Thrombocytopenia due to Hypersplenism. Litvak DA, Malad S, Wascher RA, Markman M, Niu J.Case Rep Oncol. 2012 Sep;5(3):601-7. doi:10.1159/000345413. Epub 2012 Sep 14.PMID: 23275773 Free PMC article.
Signaling mechanisms regulating bombesin-mediated AP-1 gene induction in the human gastric cancerSIIA. Kim HJ, Evers BM, Litvak DA, Hellmich MR, Townsend CM Jr.Am J Physiol Cell Physiol. 2000 Aug;279(2):C326-34. doi: 10.1152/ajpcell.2000.279.2.C326.PMID: 10912998 Free article.
Glucagon-like peptide 2 is a potent growth factor for small intestine and colon.Litvak DA, Hellmich MR, Evers BM, Banker NA, Townsend CM Jr.J Gastrointest Surg. 1998 Mar-Apr;2(2):146-50. doi: 10.1016/s1091-255x(98)80005-x.PMID: 9834410
Butyrate-induced differentiation of Caco-2 cells is associated with apoptosis and early induction of p21Waf1/Cip1 and p27Kip1. Litvak DA, Evers BM, Hwang KO, Hellmich MR, Ko TC, Townsend CM Jr.Surgery. 1998 Aug;124(2):161-9;discussion 169-70.PMID: 9706134
Systemic irinotecan and regional floxuridine after hepatic cytoreduction in 185 patients with unresectable colorectal cancer metastases. Litvak DA, Wood TF, Tsioulias GJ, Chung M, Chawla SP, Foshag LJ, Morton DL, Ramming KP, Bilchik AJ.Ann Surg Oncol. 2002 Mar;9(2):148-55. doi: 10.1007/BF02557366.PMID: 11888871 Clinical Trial.
Treatment of elderly breast cancer patients in a community hospital setting. Litvak DA, Arora R.Arch Surg. 2006 Oct;141(10):985-90; discussion 990. doi: 10.1001/archsurg.141.10.985.PMID: 17043276
Modulators of ceramide metabolism sensitize colorectal cancer cells to chemotherapy: a novel treatment strategy. Litvak DA, Bilchik AJ, Cabot MC.J Gastrointest Surg. 2003 Jan;7(1):140-148. doi: 10.1016/S1091-255X(02) 00126-9.PMID: 12559195
Targeting molecular pathways with camptothecin as novel therapy for gastric cancer. Litvak DA, Papaconstantinou HT, Evers BM, Townsend CM Jr.J Gastrointest Surg. 1999 Nov-Dec;3 (6):618-24. doi: 10.1016/s1091-255x(99)80084-5.PMID: 10554369
Induction of apoptosis in human gastric cancer by sodium butyrate. Litvak DA, Hwang KO, Evers BM, Townsend CM Jr.Anticancer Res. 2000 Mar-Apr;20(2A):779-84.PMID:10810354
Characterization of two novel proabsorptive peptide YY analogs, BIM-43073D and BIM-43004C. Litvak DA, Iseki H, Evers BM, Greeley GH Jr, Hellmich MR, Iwase K, Balasubramaniam A, Townsend CM Jr.Dig Dis Sci. 1999 Mar;44(3):643-8. doi: 10.1023/a:1026686214004.PMID: 10080163
Intestinal adaptation and enterocyte apoptosis following small bowel resection is p53 independent. Shin CE, Falcone RA Jr, Kemp CJ, Erwin CR, Litvak DA, Evers BM, Warner BW.Am J Physiol. 1999 Sep;277(3):G717-24. doi: 10.1152/ajpgi.1999.277.3.G717.PMID: 10484399
Endogenous immune response to early- and intermediate-stage melanoma is correlated with outcomes and is independent of locoregional relapse and standard prognostic factors. Litvak DA, Gupta RK, Yee R, Wanek LA, Ye W, Morton DL.J Am Coll Surg. 2004 Jan;198(1):27-35. doi:10.1016/j.jamcollsurg.2003.08.012.PMID: 14698308
A novel cytotoxic agent for human carcinoid tumors. Litvak DA, Papaconstantinou HT, Ko TC, Townsend CM Jr.Surgery. 1998 Dec;124(6):1071-6. doi: 10.1067/msy.1998.91830.PMID: 9854585
JMV1155: a novel inhibitor of glycine-extended progastrin-mediated growth of a human colon cancer in vivo. Litvak DA, Hellmich MR, Iwase K, Evers BM, Martinez J, Amblard M, Townsend CM Jr.Anticancer Res. 1999 Jan-Feb;19(1A):45-9.PMID: 10226523