2022 Spirit of Life®Honoree - Joel Cavaness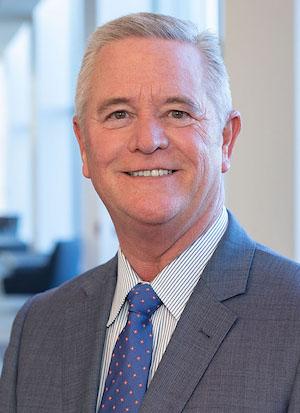 Since 1997, Joel D. Cavaness has served as President of Risk Placement Services, Inc. (RPS). After cofounding RPS as a scratch operation, he has been instrumental in driving its rapid growth to become one of the largest U.S. wholesale brokers, managing general agents and program managers. From RPS's home office in Rolling Meadows, Illinois, Joel currently leads a team of nearly 3,000 professionals in more than 80 offices.
 
Prior to establishing RPS, Joel was President of International Special Risk Services, Inc. (ISRS), which provided specialized insurance placements for Gallagher's retail customers in the areas of Public Entity, Property, Casualty, Personal Lines and Equipment Breakdown. He joined Gallagher in St. Louis in 1986 as a marketing representative, working his way up to Area VP by 1990, a position he held until relocating to Gallagher's home office outside Chicago in 1996 to lead ISRS. Before joining Gallagher, he spent several years as a casualty underwriter for standard and excess/surplus lines carriers.
 
As the leader of RPS, Joel is an active champion of corporate social responsibility, supporting and promoting the team's involvement in a variety of fundraisers and volunteer initiatives.
 
Joel recently served as immediate past-president of the Wholesale & Specialty Insurance Association (WSIA), the leading organization representing wholesale, specialty and surplus lines industry brokers, insurers, underwriters and professionals who conduct business in the U.S. surplus lines market. He has served on the organization's Board of Directors since 2010.
 
A graduate of Southeast Missouri State University with a B.S. in Business Administration, Joel additionally holds Chartered Property Casualty Underwriter (CPCU) and Associate in Risk Management (ARM) designations.
September 11th 2022
Hard Rock Café
San Diego, CA
If you would like to learn more about City of Hope and schedule a private tour for your company, please contact Ken Birkett at kenbirkett@coh.org.