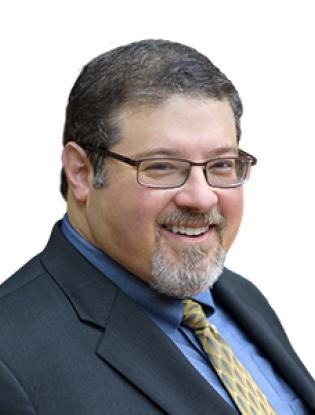 Medical Oncologist
Research Area
Lung Cancer Outcomes Based on Evolving Standards
Novel Therapies in Non-small Cell Lung Cancer
Telemedicine Applications in Cancer Care
Appointments
Clinical Executive Director, AccessHope™
Associate Professor, Department of Medical Oncology & Therapeutics Research
City of Hope has incredible momentum in terms of its clinical program, the range of novel research being conducted, and an innovative approach to how it directs care to patients across a broad geography.
Howard (Jack) West, M.D., is eager to provide novel therapies and ways for patients to receive the best cancer care available, as well as to deliver leading-edge medical education to patients and physicians.
Dr. West joined City of Hope in 2019, after serving as a national expert in lung cancer based in Seattle for 20 years, because he was drawn by the culture of innovation at a center already internationally known for shaping the emerging optimal strategies for cancer treatment.
A graduate of Princeton University and a Fulbright Scholar, Dr. West received his medical degree from Harvard Univeristy and continued his training at Boston's Brigham and Women's Hospital and Seattle's Fred Hutchinson Cancer Center.
Dr. West is the founder of the Global Resource for Advancing Cancer Education, a nonprofit organization dedicated to providing timely, free, credible information to patients and caregivers around the world.
2002-present, American Board of Internal Medicine, Medical Oncology

2000, American Board of Internal Medicine
1991-1996, M.D., New Pathway Program, Harvard Medical School, Boston, MA

1990-1991, M. Phil. In Biological Sciences, University of Cambridge, Cambridge, UK

1986-1990, A.B. in Psychology (physiologic), Princeton University, Princeton, NJ
1998-2002, Senior Fellowship in Medical Oncology, University of Washington/Fred Hutchinson Cancer Center, Seattle, WA
1997-1998, Residency Program in Internal Medicine, Brigham and Women's Hospital, Boston, MA
1996-1997, Internship Program in Internal Medicine, Brigham and Women's Hospital, Boston, MA
2021-present, Clinical Executive Director, AccessHope, City of Hope, Duarte, California

2019-present, Associate Professor, Department of Medical Oncology & Therapeutics Research, City of Hope, Duarte, California

2019-2021, Executive Director of Employer Strategy, City of Hope, Duarte, California

2017-present, Section Editor, UpToDate (seven areas in lung cancer)

2014-present, Web Editor, JAMA Oncology (debut impact factor 16.6)

2007-present, Founder and President, Global Resource for Advancing Cancer Education, www.cancerGRACE.org, a 501(c)3 nonprofit

2016-2018, Chair, Outreach/Education/Telemedicine Workgroup, Providence System

2003-2019, Medical Oncologist, Medical Director, Thoracic Oncology Program, Swedish Cancer Institute, Seattle, WA
2002-2004, Innovators in Lung Cancer, International Program

2002, GSK National Medical Oncology Fellows' Forum, Oral Presentation

2001, Southwest Oncology Group Young Investigator

1996, Graduated from Harvard Medical School magna cum laude

1994, Howard Hughes Medical Institute Continued Support Fellowship

1993, Howard Hughes Medical Institute Medical Student Fellowship

1992, Hartford Society Scholarship in Gerontology

1992, Albert Schweitzer Society Urban Fellowship

1990, Graduated from Princeton University summa cum laude

1990, Fulbright Scholarship to United Kingdom

1990, Daniel M. Sachs Memorial Scholarship

1990, Overseas Research Scholarship

1990, Phi Beta Kappa Society, Princeton University

1990, Sigma Xi Society

1990, Howard Crosby Warren Senior Prize in Psychology

1989, Howard Crosby Warren Junior Prize in Psychology
2017, European Society for Medical Oncology

2014, Society for Immunotherapy of Cancer

2011, American Telemedicine Association

2002, Washington State Medical Society

2002, King County Medical Society

2002, Southwest Oncology Group (Lung Cancer & Early Therapeutics)

2000, International Association for the Study of Lung Cancer

2000, American Association for Cancer Research

1999, American Society of Clinical Oncology

1999, Washington State Medical Oncology Society
Riely GJ, Neal JW, Camidge DR, Spira AI, Piotrowska Z, Costa DB, Tsao AS, Patel JD, Gadgeel SM, Bazhenova, Zhu VW, West H, Mekhail T, Genzler RD, Nguyen D, Vincent S, Zhang S, Lin J, Bunn V, Jin S, Li S, Janne PA. Activity and safety of mobocertinib (TAK-788) in previously treated non-small cell lung cancer with EGFR exon 20 insertion mutation from a phase 1/2 trial. Cancer Discov, 2021. doi: 10.1158/2159-8290.CD-20-1598.
West H, Gyawali BG. Why not adore ADAURA? The trial we needed vs. the trial we got. JAMA Oncol, Published online, 2021. doi:10.1001/jamaoncol.2020.6752
Nishio M, Barlesi F, West H, Ball S, Bordoni R, Cobo M, Longeras PD, Goldschmidt J Jr, Novello S, Orlandi F, Sanborn RE, Szalai Z, Ursol G, Mendus D, Wang L, Wen C, McCleland M, Hoang T, Phan S, Socinski MA. Atezolizumab plus chemotherapy for first-line treatment of non-squamous non-small cell lung cancer: results from the randomized phase III IMpower132 trial. J Thorac Oncol 16: 653-664, 2021.
Spigel DR, Jotte RM, Aix SP, Gressot L, Morgensztern D, McCleod M, Socinski MA, Daniel D, Juan-Vidal O, Mileham KF, West H, Page R, Reinmuth N, Knoble J, Chen T Bhore R, Wofsteiner W, Ong TJ, Gridelli C, Thomas M. Nanoparticle albumin-bound paclitaxel plus carboplatin induction followed by nanoparticle albumin-bound paclitaxel maintenance in squamous non-small-cell lung cancer
(ABOUND.sqm): a phase III randomized trial. Clin Lung Cancer 22: 6-15, 2021.
West H, Naqash AR. Why are randomization and placebos included in many cancer trials? JAMA Oncol, 2021. doi:10.1001/jamaoncol.2021.0896
Ehrhunmwunsee L, Wing SE, Shen J, Hu H, Sosa E, Lopez LN, Raquel C, Sur M, Ibarra-Noriega P, Currey M, Lee J, Kim JY, Raz DJ, Amini A, Sampath S, Loczywas M, Massarelli E, West H, Reckamp KL, Kittles RA, Salgia R, Seewaldt VL, Neuhausen SL, Gray SW. Cancer Epidemiol Biomarkers Prev, 2021. doi: 10.1158/1055-9965.EPI-20-1555.
West H. Treatment of oligometastatic disease in non-small cell lung cancer. Clin Chest Med 41: 249-258, 2020.
West H. Telemedicine in oncology: delivering on an overdue promise in the COVID-19 era. Frontiers Oncol 2020. Published online: https://doi.org/10.3389/fonc.2020.578888.
Gyawali BG, West H. Lessons from ADAURA on adjuvant cancer drug trials: evidence, ethics, and economics. J Clin Oncol 2020. doi: 10.1200/JCO20.01762
Oxnard GR, West H, King JC. Improving molecular oncology by making results available to patients. JAMA Onc 5: 1689-1690, 2019.
Mountzios G, Remon J, Novello S, Blais N, Califano R, Cufer T, Dingemans M, Liu SV, Peled N, Pennell NA, Reck M, Rolfo C, Tan D, Vansteenkiste J, West H, Besse B. Position of an international panel of lung cancer experts on the decision for expansion of approval for pembrolizumab in advanced non-small cell lung cancer with a PD-L1 expression level of ≥1% by the U.S. Food and Drug Administration. Ann Oncol 30: 1686-1688, 2019.
Weiss J, Kavanagh B, Deal A, Villaruz L, Stevenson J, Camidge R, Borghaei H, West H, Kirpalani P, Morris D, Lee C, Pecot CV, Zagat T, Stinchecombe T, Pennell N. Phase II study of stereotactic radiosurgery for the treatment of patients with oligoprogression on erlotinib. Cancer Treatment Res Comm 19, 2019. doi.org/10.1016/jctarc.2019.100126.
West H, McCleod M, Hussein M, Morabito A, Rittmeyer A, Conter HJ, Kopp H-G, Daniel D, McCune S, Tekhail T, Zer A, Reinsmuth N, Sadiz A, Sandler A, Lin W, Lohmann TO, Archer V, Wang L, Kowanetz M, Cappuzzo F. Atezolizumab in combination with carboplatin plus nab-paclitaxel, compared with carboplatin plus nab-paclitaxel for first line treatment of metastatic non-squamous NSCLC (IMpower130): a phase 3 study. Lancet Oncol 20: 924-937, 2019.
Camidge DR, Kim D-W, Tiseo M, Langer CJ, Ahn M-J, Shaw AT, Huber RM, Hochmair MJ, Lee, DH, Bazhenova LA, Gold KA, Ou S-HI, West H, Reichmann W, Haney J, Clackson T, Kerstein D, Gettinger SN. Exploratory analysis of brigatinib in patients with anaplastic lymphoma kinase-positive non-small-cell lung cancer and brain metastases in two clinical trials. J Clin Oncol 36: 2693-2701, 2018
Gaspar LE, West H, Addario BJ, Camidge DR. The patient experience with shared decision-making in lung cancer: a survey of patients, significant others or cancer givers. Patient Exper J 5, 2018. DOI: 10.35680/2372-0247.1241
West H, Moon J, Wozniak AJ, Mack P, Hirsch FR, Bury MJ, Kwong M, Nguyen DD, Moore DF, Miao J, Redman M, Kelly K, Gandara DR. Paired phase II studies of erlotinib/ bevacizumab in advanced bronchioloalveolar carcinoma or in never-smokers with advanced non-small-cell lung cancer (NSCLC): SWOG S0635 and S0636 trials. Clin Lung Cancer 19: 84-92, 2018.
Wilshire CL, Louie BE, Horton MP, Castiglioni M, Aye RW, Farivar AS,West H, Gorden JA, Vallières E. Comparison of outcomes for patients with lepidic pulmonary adenocarcinoma defined by 2 staging systems: A North American experience. J Thorac Cardiovasc Surg 151: 1561-1568, 2016.
Shaw AT, Gandhi L, Gadgeel S, Riely GJ, Cetnar J, West H, Camidge DR, Socinski MA, Chiappori A, Mekhail T, Chao BH, Borghaei H, Gold KA, Zeaiter A, Bordogna W, Blas B, Puig O, Henschel V, Ou S-HO. Alectinib in ALK-positive, crizotinib-resistant, non-small-cell lung cancer: a single-group, multicenter, phase 2 trial. Lancet Oncol 17: 234-2242, 2016.
Camidge DR, Berge EM, Doebele RC, Ballas M, Jahan T, Haigentz M, Hoffman D, Spicer J, West H, Lee P, Yang L, Joshi A, Yurasov S, Mita A. A phase II, open-label study of ramucirumab in combination with paclitaxel and carboplatin as first-line therapy in patients with stage IIIB/IV non-small cell lung cancer. J Thorac Oncol 9: 1532-1539, 2014.
Gadgeel SM, Gandhi L, Riely GJ, Chiappori AA, West H, Azada MC, Morcos PN, Lee R-M, Garcia L, Yu L, Boisserie F, Di Laurenzio L, Golding S, Sato J, Yokoyama S, Tanaka T, Ou S-H. Safety and efficacy of alectinib against systemic disease and brain metastases in patients with crizotinib-resistant ALK-rearranged non-small-cell lung cancer (AF-002JG): Results from the dose-finding portion of a phase 1/2 study. Lancet Oncol 15: 1119-1128, 2014.
West H, Wakelee HA, Perry MC, Belt RJ, Chen R, Obasaju C. Gemcitabine and pemetrexed administered in rapid sequence as front-line chemotherapy for advanced non-small cell lung cancer: A phase II clinical trial. Ann Oncol 20: 850 -856, 2009.
To view all publications, click
HERE.