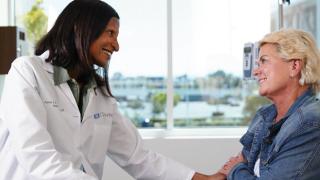 Hematology and Lymphoma Care in Orange County
World-renowned Hematologic Cancer Care in Orange County
City of Hope's treatment and research has dramatically improved the lives of patients with leukemia, lymphoma, Hodgkin's disease and multiple myeloma — the various cancers associated with blood and plasma. Our multidisciplinary team of specialists – including hematologists, medical and radiation oncologists, scientists, supportive care experts, and other professionals work together to provide coordinated, personalized care for you and your loved ones. Now, this care is available in Orange County, closer to home.
Why Choose City of Hope Orange County for Hematologic Cancer Care?
City of Hope, located in Southern California, has been named a best hospital for cancer by U.S. News & World Report for over a decade. As a founding member of the National Comprehensive Cancer Network, our doctors also help develop and improve evidence-based treatment guidelines for patients throughout the country. With acclaimed, highly specialized expertise and leading-edge technology, City of Hope physicians deliver outstanding outcomes that are difficult to achieve elsewhere.
Leading-edge clinical trials for leukemia that are unavailable elsewhere, including

CAR T cell immunotherapy, mutation-specific drugs and novel stem cell transplant regimens.

Specialized observation programs for slow-growing leukemia subtypes, allowing our doctors to deliver timely therapies when they are the most effective.

We've extended curative bone marrow transplant therapy — graft-versus-tumor effect rather than chemotherapy and radiation — to patients over the age of 70.

The haploidentical transplant program has performed 400 transplants in the past five years. These successful half-matches grant second chances for leukemia patients.

We broke the age barrier for BMT candidacy, and our Aging and Blood Cancers Clinic specializes in transplant evaluation and optimization for patients up to 65 years and older.
Our transplant program is accredited by the Foundation for the Accreditation of Cellular Therapy, the standard of excellence for blood and bone marrow transplant programs in the United States.

A long-term follow-up program to minimize the risk of recurrence and improve the quality of life for leukemia survivors.

We've treated nearly 800 patients with immune effector cells, including CAR T cell therapy, targeting both solid and hematologic malignancies.

Our multiple myeloma survival outcomes at all ages exceed SEER LA and SEER national medians — more than double in Los Angeles and 120% greater than the national rate.
Hematologic Malignancies Research Institute
A world leader in the treatment of blood cancers, City of Hope launched an institute to specifically focus on treating people with serious blood and bone marrow diseases. Through this institute, leading-edge research, treatments and therapies and possible cures for leukemia, lymphoma and multiple myeloma.
Why Our Highly Specialized Expertise Matters
Treating cancer begins with understanding that cancer is different than other health conditions. It is highly complex, with hundreds of different subtypes. Optimal care and outcomes require treatment by experts who specialize in your specific type of cancer, understand the genetics of your disease and deliver a patient-centric approach throughout the entire cancer journey.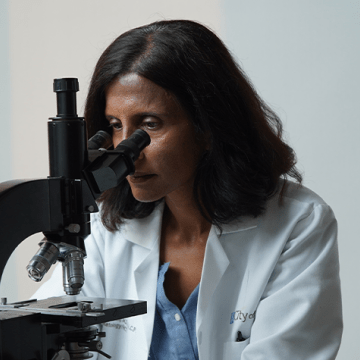 A Second Opinion Should Be Your First Priority
If you have received a hematologic cancer or a related blood disorder diagnosis elsewhere, ask for a second opinion from a City of Hope Orange County expert. An accurate diagnosis and individualized treatment plan are essential for the best outcomes.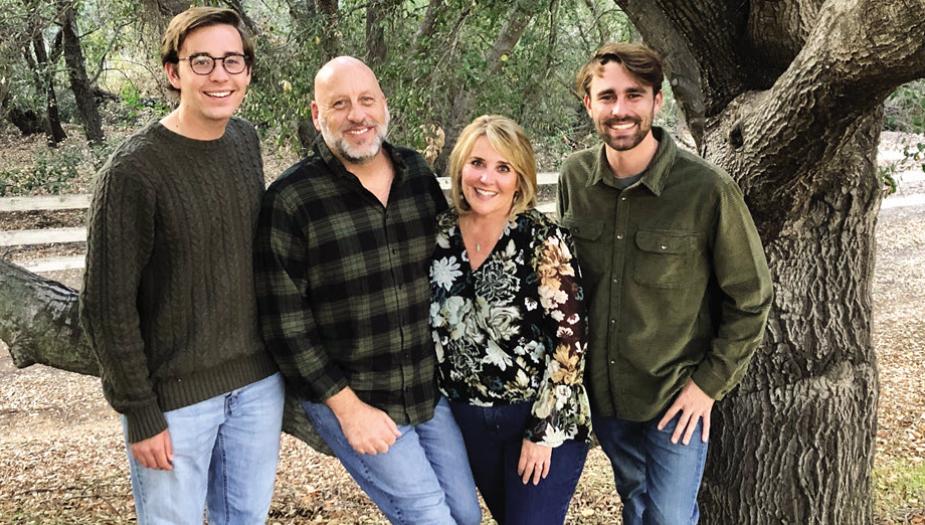 Our Hematology and Lymphoma Care Experts
Expert and compassionate care through our City of Hope network, including City of Hope Orange County Lennar Foundation Cancer Center and seven network locations in Irvine Sand Canyon, Newport Beach Lido, Newport Beach Fashion Island, Huntington Beach, Long Beach and Torrance