Prestigious award honors life-long advocate for equity in cancer research, among other inclusive practices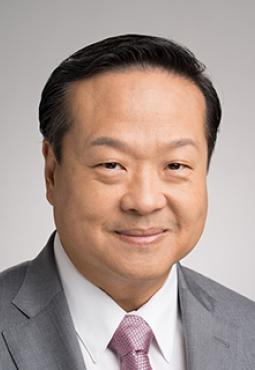 City of Hope Orange County's Edward S. Kim, M.D., M.B.A. has been named among a prestigious list of top diversity leaders in U.S. health care by Modern Healthcare magazine. The honor recognizes the nation's most influential health care executives who have demonstrated a commitment to expanding and advancing access to care.
 
Dr. Kim, who serves as physician-in-chief at City of Hope Orange County and the vice physician-in-chief at City of Hope National Medical Center, was honored with the Top 25 Diversity Leaders in Healthcare recognition for his trailblazing work in reforming clinical trial practices that traditionally exclude minority populations, along with the seriously ill and older patients. Dr. Kim points out these exclusions not only harm patients but can also seriously flaw medical research findings.
 
"I am humbled to be recognized by Modern Healthcare," says Dr. Kim, who also was honored for fostering a culture of inclusion. "Most importantly, it's exciting that our work in making clinical research more inclusive has been noted. Clinical trials lead to groundbreaking treatment for cancer and other serious illness. However, we must increase access to these trials to benefit all patients and speed the pace of progress in cancer research. Clinical results mean so much more when they reflect the diversity of patients that we see in the real world."
 
"Congratulations to my friend and colleague Ed Kim on being recognized as a Top 25 Diversity Leader in Healthcare by Modern Healthcare," said Annette M. Walker, president, City of Hope Orange County. "Ed is a tireless advocate for making cancer research and treatments more inclusive. We are so blessed to benefit from his leadership as we build a cancer campus for and with our diverse communities."
Dr. Kim is instrumental in the development of a network of advanced cancer care and a visionary cancer campus opening in Irvine that will include widespread access to clinical trials, leading-edge treatments, and innovations in cancer prevention and early diagnosis. Lennar Foundation Cancer Center at City of Hope Orange County will open in 2022.
Earlier this year, Dr. Kim was named among the nation's top cancer leaders by Friends of Cancer Research, a national organization dedicated to advances in science, policy, and regulations that speed lifesaving treatments to patients.
 
Before joining City of Hope, Dr. Kim held leadership positions at the Levine Cancer Institute in North Carolina and University of Texas MD Anderson Cancer Center. He is among the country's foremost experts in molecular prognostication for lung, head, and neck cancers, which greatly advances cancer detection and personalized therapies.
 
Dr. Kim has also been the principal and co-principal investigator on numerous studies and protocol. The author of more than 200 scientific articles, book chapters, and reviews in top-tier journals, his work is published in The Lancet, The Lancet Oncology, the Journal of Clinical Oncology, Cancer Discovery, Cancer, Clinical Cancer Research, and Cancer Prevention Research.
Key Takeaways
Esteemed City of Hope Orange County physician leader is recognized for trailblazing leadership in making clinical trial studies more inclusive and fostering a culture that embraces widespread diversity.
Says Dr. Kim, "Clinical trial participants need to look more like real-world cancer patients," stressing that more inclusive cancer studies lead to better outcomes for everyone.
Dr. Kim is a tireless advocate for making cancer research and treatments more inclusive, City of Hope Orange County president says.
Selected Articles by and about Dr. Edward Kim: