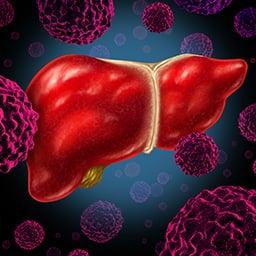 City of Hope is the first institution in the United States to open an immunotherapy clinical trial for liver cancer that, if successful, eventually could transform treatment of the usually fatal disease into an outpatient procedure. Sponsored by Eureka Therapeutics, this study focuses on enhanced immunology methods in support of this unmet need. The principal investigator is Daneng Li, M.D., an assistant clinical professor in the Department of Medical Oncology & Therapeutics Research at City of Hope.
Our experts found promising efficacy with using engineered ET140202 ARTEMIS T cells to recognize and selectively bind the AFP peptide/HLA-A2 complex on HCC cancer cells. This allows those immune cells to become activated and kill the liver tumor cells. Cheng Lu, Ph.D., president and chief executive officer of Eureka Therapeutics, asserts that "HCC is an area of significant unmet medical need and patient options are currently limited. We intend to advance ET140202 as rapidly as possible in the U.S. and to build upon the experience from our promising proof-of-concept study in China."     
This study is an open-label, phase 1 and 2, multicenter trial assessing the safety and tolerability of ET140202 T cells with the potential of advancing into drug efficacy testing. The patients with HCC selected for this trial are those who are not candidates for standard-of-care therapy due to metastatic or inoperable liver cancer. All enrolled patients must be AFP-expressing while carrying at least one HLA-A2 allele.
****