STEM Training And Education Program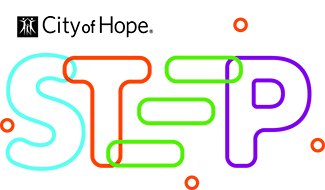 The STEM Training and Education Program (STEP) is a STEM education and outreach program based at City of Hope. The goal of this program is to expose students, especially those in our local communities, to STEM through interactive and realistic experiences. We focus on working with K-12 students, but also offer opportunities for undergraduate students and above.
STEP hopes to increase awareness of principles and concepts of cancer biology, cancer research and careers in cancer among underrepresented minority (URM) populations in the neighborhoods surrounding City of Hope. We hope that this will increase the number of students (especially URM students) pursuing careers in STEM. Support for the majority of our outreach efforts comes from an NCI R25 grant. The program we built for the grant is the Youth Enjoy Science: Seeking Useful Comprehensive Cancer Education Strategies for Students (YES2SUCCESS) educational outreach program. Under this grant, STEP offers sixth, seventh, eighth and ninth grade students within the Azusa Unified, Duarte Unified, El Monte City, El Monte Unified and Monrovia Unified school districts opportunities to visit, tour, engage, and work with research professionals in City of Hope's core research facilities. 
The STEP builds on the foundation set by the San Gabriel Valley (SGV) Science Education Partnership Award (SEPA). Funding from the YES2SUCCESS grant allows us to further City of Hope's efforts to spark an interest in science among local students. The SGV SEPA Collaborative was a partnership between the Duarte Unified School District and City of Hope. The mission of the SGV SEPA Collaborative was to create a pipeline of students (especially underrepresented minority students) who were interested, engaged and prepared for biomedical research as a college major and career.
Program History
SEPA had three aims: (1) Establish a two-stage research education program for rising high school juniors and seniors. (2) Establish a professional development program for K-12 teachers. (3) Establish a K-8 research education program.
The program was funded in part by OD010513, a five-year, $1.3 million grant from the National Institutes of Health (NIH) running from May 2013 through April 2017. The program ran on a no-cost extension during the 2017-2018 school year. SEPA was created by the NIH to encourage active biomedical and/or behavioral scientists to work as partners with educators, media experts, community leaders and other interested organizational leaders on projects that improve student understanding of the health sciences in K-12 education, and increase the public's understanding of science.
Programs And Partnerships
Through our programming, we aim to increase the number of Underrepresented Minority students studying or pursuing a career in science, cancer research, or other STEM fields.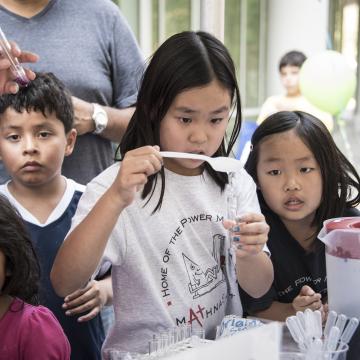 Meet The Team
Our team is passionate about introducing students to complex scientific concepts. We provide students with the support they need to complete the selected STEM Training and Education program successfully.