Lung Cancer Research and Clinical Trials
Getting lung cancer treatment at City of Hope means you are steps away from labs where exciting new therapies for lung cancer are being developed. That means the new and award-winning lung cancer research we are conducting moves quickly from the lab to our patients' bedside.
City of Hope patients have access to a wide variety of lung cancer clinical trials such as the newest immunotherapy treatment and targeted therapy approaches — all with the goal of helping extend life.
IMMUNOTHERAPY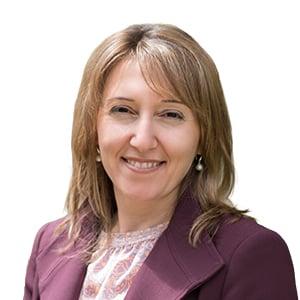 Erminia Massarelli, M.D., Ph.D., M.S., a leader in lung cancer research and patient care.
Erminia Massarelli, M.D., Ph.D., M.S.
, is an associate professor and section chief of thoracic medical oncology in the Department of Medical Oncology & Therapeutics Research, specializing in lung and head and neck cancers. Dr. Massarelli is board certified in internal medicine and medical oncology. She is the recipient of several honors, awards and research grant funding, in addition, to publishing over 25 peer-reviewed articles, numerous abstracts and three book chapters, she is frequently invited to present her work at national and international conferences and symposia. As an oncologist specializing in lung cancer, Dr. Massarelli says having the opportunity to impact the lives of patients facing cancer every day is one of the most precious things about her job at City of Hope.