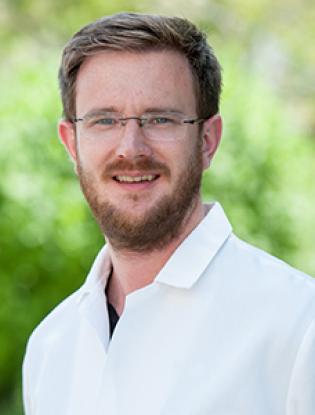 Assistant Research Professor, Department of Hematology & Hematopoietic Cell Transplantation
Research Area
Developing Vaccine Strategies to Prevent Congenital Cytomegalovirus Infection
Optimizing Modified Vaccinia Virus Ankara as Vaccine Vector Using CRIPR/Cas9 and BAC Technology
Identifying Protective Humeral and Cellular Immune Responses for a Zika Virus Vaccine
Developing Vectored Virus-like Particles as Vaccine Platform
2016 - present, Assistant Research Professor, Beckman Research Institute of City of Hope, Duarte, CA

2014 – 2015, Staff Scientist, Department of Experimental Therapeutics/Translational Vaccine Research Laboratory, Beckman Research Institute of City of Hope, Duarte, CA

2010 – 2014, Postdoctoral Fellow, Translational Vaccine Research Laboratory, Beckman Research Institute of City of Hope, Duarte, CA
2012, Award for Innovation in CMV Vaccine Research. Awarded by the Brendan B. McGinnis Congenital CMV Foundation at the 4th International Congenital CMV Conference/14th International CMV/Beta Herpesvirus Workshop. San Francisco, CA.
Wussow F, Chiuppesi F, Zhuo M, Martinez J, Nguyen J, Barry PA, Diamond DJ. 2017. Exploiting 2A peptides to elicit potent neutralizing antibodies by a multi-subunit herpesvirus glycoprotein complex. J Virological Methods, In Press, doi.org/10.1016/j.jviromet.2017.10.006.
Chiuppesi F, Wussow F, Scharf L, Contreras H, Gao H, Zhuo M, Nguyen J, Barry PA, Bjorkman PJ, Diamond DJ. 2017. Comparison of homologous and heterologous prime-boost vaccine approaches to induce neutralizing antibodies by the human cytomegalovirus pentamer complex in mice. PLoS 12(8):e0183377. doi: 10.1371/journal.pone.0183377.
Nelson CS, Vera Cruz D, Tran D, Bialas KM, Stamper L, Wu H, Gilbert M, Blair R, Alvarez X, Itell H, Chen M, Deshpande A, Chiuppesi F, Wussow F, Diamond DJ, Vandergrift NA, Walter M, Cohen-Wolkowiez M, Barry PA, Koelle K, Kaur A, Permar SR. 2017. Preexisting antibodies can protect against congenital cytomegalovirus infection in monkeys. JCI Insight 2(13):e94002. doi:10.1172/jci.insight.94002.
Fan Q, Nelson CS, Bialas KM, Chiuppesi F, Amos J, Gurley TC, Marshall DJ, Eudailey J, Heimsath H, Himes J, Deshpande A, Water MR, Wussow F, Diamond DJ, Barry PA, Moody MA, Kaur A, Permar SR. 2017. Plasmablast response to primary rhesus cytomegalovirus infection in a monkey model of congenital CMV transmission. Clin Vaccine Immunol 24(5). pii: e00510-16, doi:10.1128/CVI.00510-16.
Chiuppesi F, Kaltcheva T, Zhuo M, Barry PA, Diamond DJ, Wussow F. 2017. Identification of a continuous neutralizing epitope within UL128 of human cytomegalovirus. J Virol 91(6):e01857-16, doi: 10.1128/JVI.01857-16.
La Rosa C, Longmate J, Martinez J, Zhou Q, Kaltcheva TI, Tsai W, Drake J, Carroll M, Wussow F, Chiuppesi F, Hardwick N, Dadwal S, Aldoss I, Nakamura R, Zaia JA, Diamond DJ. 2017. MVA vaccine encoding CMV antigens safely induces durable expansion of CMV-specific T cells in healthy adults. Blood 129:114-125.
Bialas KM, Tanaka T, Tran D, Varner V, Cisneros De La Rosa E, Chiuppesi F, Wussow F, Kattenhorn L, Macri S, Kunz EL, Estroff JA, Kirchherr J, Yue Y, Fan Q, Lauck M, O'Connor DH, Hall AH, Xavier A, Diamond DJ, Barry PA, Kaur A, Permar SR. 2015. Maternal CD4+ T cells protect against severe congenital cytomegalovirus disease in a novel nonhuman primate model of placental cytomegalovirus transmission. Proc Natl Acad Sci U S A 112:13645-13650.
Chiuppesi F, Wussow F, Johnson E, Bian C, Zhuo M, Rajakumar A, Barry PA, Britt WJ, Chakraborty R, Diamond DJ. 2015. Vaccine-derived neutralizing antibodies to the human cytomegalovirus gH/gL pentamer potently block primary cytotrophoblast infection. J Virol 89:11884-11898.
Swanson EC, Gillis P, Hernandez-Alvarado N, Fernández-Alarcón C, Schmit M, Zabeli JC, Wussow F, Diamond DJ, Schleiss MR. 2015. Comparison of monovalent glycoprotein B with bivalent gB/pp65 (GP83) vaccine for congenital cytomegalovirus infection in a guinea pig model: inclusion of GP83 reduces antibody response but both vaccine approaches provide equivalent protection against pup mortality. Vaccine 33:4013-4018.
Wussow F, Chiuppesi F, Martinez J, Campo J, Johnson E, Flechsig C, Newell M, Tran E, Ortiz J, La Rosa C, Herrmann A, Longmate J, Chakraborty R, Barry PA, Diamond DJ. 2014. Human cytomegalovirus vaccine based on the envelope gH/gL pentamer complex. PLoS Pathog 10(11):e1004524.
Gillis PA, Hernandez-Alvarado N, Gnanandarajah JS, Wussow F, Diamond DJ, Schleiss MR. 2014. Development of a novel, guinea pig-specific IFN-γ ELISPOT assay and characterization of guinea pig cytomegalovirus GP83-specific cellular immune responses following immunization with a modified vaccinia Ankara (MVA)-vectored GP83 vaccine. Vaccine 32:3963-3970.
Wussow F, Yue Y, Martinez J, Deere JD, Longmate J, Herrmann A, Barry PA, Diamond DJ. 2013. A vaccine based on the rhesus cytomegalovirus UL128 complex induces broadly neutralizing antibodies in rhesus macaques. J Virol 87:1322-1332.
Wussow F, Spieckermann T, Brunnemann A, Huske L, Toptan T, Fickenscher F. 2011. Bacterial Genetics of Large Mammalian DNA Viruses: Bacterial Artificial Chromosome as a Prerequisite for Efficiently Studying viral DNA Replication and Functions. In: DNA Replication-Current Advances. 669-694.
Wussow F, Fickenscher H, Tischer BK. 2009. Red-mediated transposition and final release of the mini-F vector of a cloned infectious herpesvirus genome. PLoS One (12):e8178.
Tischer BK, Kaufer BB, Sommer M, Wussow F, Arvin AM, Osterrieder N. 2007. A self-excisable infectious bacterial artificial chromosome clone of varicella-zoster virus allows analysis of the essential tegument protein encoded by ORF9. J Viro 81:13200-13208.