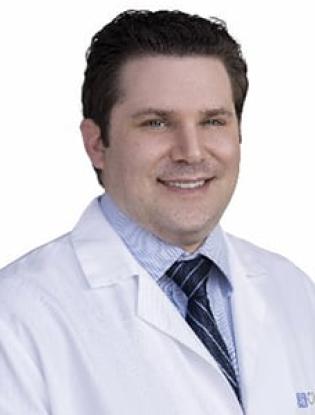 Medical Oncologist and Hematologist
Appointments
Assistant Clinical Professor, Department of Medical Oncology & Therapeutics Research
Oncologist/hematologist Gregory Gilmore, D.O., works with patients to develop treatment plans individualized to meet their goals, with an emphasis on protecting quality of life. He enjoys the connections he makes with patients and their families — and especially the opportunity to improve their lives with compassionate, evidence-based care.
Dr. Gilmore earned his medical degree at the Western University of Health Sciences. He took part in the University of California San Francisco's Fresno Medical Education Program for his postgraduate training, first as an intern and resident in internal medicine and then as a fellow in oncology/hematology, including a stint as chief fellow. At City of Hope, he is excited for the chance to enroll patients in leading-edge clinical trials that help them live longer, with improved quality of life.
Away from work, Dr. Gilmore likes to play basketball, ski and hike. Other pastimes include cooking, baking, gardening and traveling the world.
2013, Doctor of Osteopathic Medicine, Western University of Health Sciences, Pomona, CA

2007, Bachelor of Science, Biology, University of California Irvine, Irvine, CA
2016-2019, Fellow, Hematology/Oncology, Fresno Medical Education Program, University of California San Francisco, San Francisco, CA
2014-2016, Residency, Internal Medicine, Fresno Medical Education Program, University of California San Francisco, San Francisco, CA
2013-2014, Internal Medicine, Fresno Medical Education Program, University of California San Francisco, San Francisco, CA
2022-present, Assistant Clinical Professor, Department of Medical Oncology & Therapeutics Research, City of Hope, Corona, CA

2019-2021, Attending Physician, Hematology/Oncology,
The Oncology Institute of Hope and Innovation, Corona and Riverside, CA
2018-2019, Hematology/Oncology Chief Fellow

2017-2018, Elected as Fellow Representative on UCSF Fresno Graduate Medical Education Committee

2011, American College of Physicians Certificate of Appreciation for services to the Region II Governor's Council of Southern California

2010, Sigma Sigma Phi Osteopathic Honor Society

2006, University of California Irvine Undergraduate Research Grant

2004, Golden Key Honor Society

2003, National Society of Collegiate Scholars
American Medical Association

American Osteopathic Association

American Society of Clinical Oncology

American Society of Hematology
Gilmore G., Qamar S, Chaudhary U. Geographic Tongue (Benign Migratory Glossitis) in a Patient Treated with Pazopanib for Metastatic Renal Cell Carcinoma – Case Report. Cancer Treatment Communications. 2015 Volume 6, 1-3
Gilmore G., Jensen K Saligram S, Sachdev TP, Arekapudi SR. Goblet cell carcinoid of the appendix–diagnostic challenges and treatment updates: a case report and review of the literature. Journal of Medical Case Reports 2018 12:275
Gilmore G, Barakat MN, Chaudhary U, Gregg J, Fathi A. Genomic profile of gastric cancer in the United States versus East Asia. Journal of Clinical Oncology 2019 37:4_suppl, 45-45
Ratings and reviews below are gathered from the Press Ganey Clinician and Group Consumer Assessment of Healthcare Providers and Systems (CG CAHPS) survey. CG CAHPS is a standardized survey that is used to measure a patient's experience in the physician office setting. Ratings are an average of all responses to questions about a provider's care, with 5 stars being the highest.
Ratings
5.0
Show respect for what you say
4.9
Spend enough time with you
4.9
Recommend this provider office
4.9
Provider explain in way you understand
4.9
Provider listen carefully to you
4.8
Know important info medical history
---
Reviews
So impressed with the quality of your front staff. All working together for the patient.
- Verified patient
All the staff is very caring and professional
- Verified patient
Never bad experience
- Verified patient