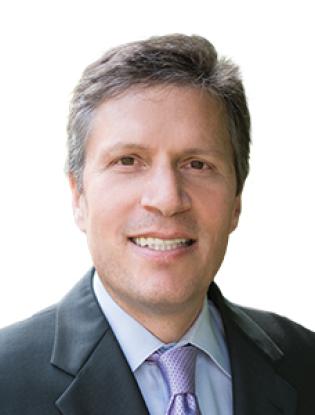 President, Health Innovation and Policy
Harlan Levine, M.D., is president of health innovation and policy. He also serves as the chair of the board of AccessHope™, a spinout company from City of Hope that is focused on serving the employer market and making leading-edge cancer care available to all regardless of geographical location.
Prior to City of Hope, Dr. Levine held executive roles at UnitedHealth Group, Towers Watson and Anthem Inc. He currently serves as a board member and secretary for BioScienceLA, as a member of the Keck Graduate Institute's Board of Trustees, and as a board member for Vida Health, Active Life Scientific and Reimagine Care. He is on the the advisory board for Innovaccer and Laguna Health. For 10 years he has been a strategic advisor to the founder/chairman of the board of Quantum Health, and now chairs its external clinical advisory board. In addition, he is a member of the Accessibility and Affordability Working Group for California Institute for Regenerative Medicine and a senior fellow for Health Evolution Forum's New Models of Care Delivery.
He is certified by the American Board of Internal Medicine and licensed by the Medical Board of California. He earned his undergraduate degree from Harvard College and his medical degree from the University of California San Francisco. He interned at Mount Zion Hospital and Medical Center in San Francisco and completed his residency in internal medicine at Cedars-Sinai Health System in Los Angeles.
Board Certifications
Degrees
M.D., University of California San Francisco School of Medicine, San Francisco, CA
B.A., Harvard University, Cambridge, MA
Residency
Internal Medicine, Cedars-Sinai Health System, Los Angeles, CA
Internship
Mount Zion Hospital and Medical Center, San Francisco, CA