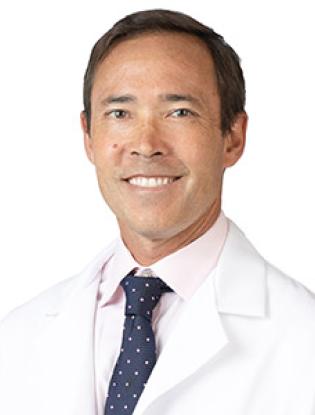 Urologist
Clinical Expertise
Urologic Malignancies
Prostate
Appointments
Clinical Professor, Division of Urology and Urologic Oncology, Department of Surgery
Medical Director, Division of Urologic Surgery, City of Hope Orange County
Jeffrey S. Yoshida, M.D. recognizes that each of his patients carries a unique personality and background -- as does their cancer. For that reason, he believes that medical care should be customized and specific to the individual.
Dr. Yoshida received his medical degree from Loma Linda University. Soon after, he pursued a general surgery internship at Harbor-UCLA Medical Center, followed by a residency in urology at Loma Linda. He completed a laparoscopic oncology/robotic surgery fellowship at City of Hope, where he was the first fellow ever to be trained in robotic surgery.
Before becoming City of Hope Orange County's medical director of urologic surgery, Dr. Yoshida held a position as associate clinical professor at City of Hope. He also worked at Hoag Family Cancer Institute as the medical director of urologic oncology, where he was honored with an endowed chair in urologic oncology.
Today, Dr. Yoshida is excited to use the latest advances in robotic surgery and molecular imaging to ensure his patients receive the best care possible. He continues to earn renown as an expert in this gentler approach to removing tumors, which typically offers patients fewer side effects and faster recovery compared to open procedures.
In his spare time, Yoshida enjoys surfing and spending time with his family and their dog.
1601 Avocado Avenue
Newport Beach, CA 92660

Basic Text Field
1996, M.D., Loma Linda University, Loma Linda, CA
1992, B.S., Biology, summa cum laude, Pacific Union College, Angwin, CA
Basic Text Field
2003-2004, Laparoscopic Oncology/Robotic Surgery, City of Hope, Duarte, CA
Basic Text Field
1997-2003, Urology, Loma Linda University, Loma Linda, CA
Basic Text Field
1996-1997, General Surgery, Harbor-UCLA, Los Angeles, CA
Basic Text Field
2022-present, Medical Director of Urologic Surgery; Assistant Clinical Professor, Division of Urology and Urologic Oncology, Department of Surgery, City of Hope Orange County
2008-2022, Medical Director Urologic Oncology, Hoag Family Cancer Institute, Hoag Hospital, Newport Beach, CA
2004-2008, Associate Clinical Professor, Urologic Oncology, City of Hope, Duarte, CA
Polyethylene glycol hydrogel rectal spacer implantation in patients with prostate cancer undergoing combination high-dose-rate brachytherapy and external beam radiotherapy. Brachytherapy 2016
In-bore Magnetic Resonance-Guided Biopsy for the detection of Clinically Significant Prostate Cancer. Abdominal Radiology Apr 2016
Impact of NADiA ProsVue PSA Slope on Secondary Treatment Decisions after Radical Prostatectomy. Nature (submitted for publication).
Performance of a single assay for both type III and type IV TMPRSS2:ERG fusions in noninvasive prediction of prostate biopsy outcome. Clin Chem. 54(12):2007-17, Dec 2008
Assessment of low prostate weight as a determinant of a higher positive margin rate after radical prostatectomy:a prospective pathologic study of 1500 cases. Surg Endosc. 23(5):1058-64, May 2009
The impact of prostate gland weight in robot assisted laparoscopic radical prostatectomy. J Urol. 2008 Sep; 180(3):928-32.
Robotic Surgery. Kidney Cancer Journal 2008
Vaccinia Virus Mediated p53 Gene Therapy for Bladder Cancer in Orthotopic Murine Model. J Urol 173(4):604, Feb 2005
Urinary Function Quality of Life After Laparoscopic or Robotic Assisted Radical Prostatectomy. J Urol 171(4):145, May 2004
Ratings and reviews below are gathered from the Press Ganey Clinician and Group Consumer Assessment of Healthcare Providers and Systems (CG CAHPS) survey. CG CAHPS is a standardized survey that is used to measure a patient's experience in the physician office setting. Ratings are an average of all responses to questions about a provider's care, with five stars being the highest.
Ratings
5.0
Show respect for what you say
5.0
Spend enough time with you
5.0
Recommend this provider office
5.0
Provider explain in way you understand
5.0
Provider listen carefully to you
4.9
Know important info medical history
---
Reviews
As previously said, Dr. Yoshida is the best in gthe area!
- Verified patient
Dr. Yoshida was very good. In fact I was referred to him by my friend who was treated by Dr. Yoshida.
- Verified patient
Very good communicator and felt he cared about my concerns
- Verified patient
Excellent communication with compassion
- Verified patient
Excellent
- Verified patient