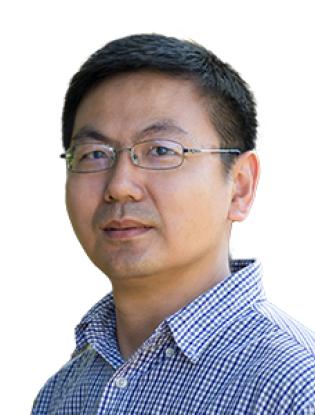 Assistant Research Professor, Department Of Translational Research And Cellular Therapeutics
2009 - Nanjing University, China, Ph.D. in Organic & Medical Chemistry
2014 to present - Assistant research professor, Department of Translational Research & Cellular Therapeutics, Diabetes & Metabolism Research Institute at City of Hope, Duarte, CA

2010 to 2014 - Research associate, Department of Radiology, Washington University, St. Louis, MO

2009 to 2010 - Research associate, Department of Chemistry, Brandeis University, Waltham, MA
My research has focused on development of positron emission tomography (PET) probes for imaging receptors, enzymes and transporters in diabetes and the other disease.
Development PET radiotracers for imaging pancreatic islet cells (beta cells):
Islet transplantation may prevent or even reverse T1D complications, as well as improve quality of life through a reduction or elimination of hypoglycemia and/or hypoglycemia unawareness. Despite its great therapeutic potential, however, to date, 80-90% of patients have experienced loss of transplanted islets within 5 years of transplantation, necessitating a return to insulin use. The ability to monitor transplanted islets would be instrumental to improving long-term transplantation outcomes. However, due to the lack of available tools to monitor islets post-transplant, estimates of their survival and function are limited to indirect assessments. Such assessments, which are based on changes in patient insulin requirements or metabolism, may be influenced and rendered inaccurate by fluctuations in the metabolic state and insulin secretory capacity of beta cells under various physiologic and pathophysiologic conditions. The goal of this research is to develop a non-invasive PET methodology for quantitatively monitoring transplanted islets. We evaluate the ability of our candidate PET probes to track transplanted islets in rodents and non-human primates, while continuing to develop a robust library of probes and validate them in animal models.
Development PET radiotracers for imaging neurotensin receptor–positive tumor
Accumulating evidence suggests that neurotensin receptors (NTRs) play key roles in cancer growth and survival such as breast cancer, prostate cancer, lung cancer, Pancreatic adenocarcinoma. The goal of this study is to develop a suitable PET tracer providing the non-invasive methodology for quantify the changes of NTRs, which would be very useful for predicting, diagnosing, and monitoring the progress of the cancer. It also will be very useful for monitoring the therapeutic efficacy of treating these cancer using different strategies.
2015 - The Larry L. Hillblom Foundation Start-Up Award