Lung cancer is the most common type of cancer worldwide. City of Hope is a leader in lung cancer treatment and research, advocating for early detection, taking on cases deemed untreatable and offering procedures unavailable anywhere else
Lung cancer is the most common type of cancer worldwide. Around 240,000 new cases will be diagnosed in the United States this year, mostly among smokers. A growing number of cases are being found in people who never smoked, which means factors like the environment or genetics may be involved.
City of Hope is a leader in lung cancer treatment and research, advocating for early detection, taking on cases deemed untreatable and offering procedures unavailable anywhere else.
As part of City of Hope's 2022-23 ranking in the top 10 among U.S. News & World Report's "Best Hospitals" for cancer was its designation as  high performing  in lung cancer surgery. That means it scored in the top 10% of all hospitals in the lung cancer surgery category, based on survival and outcomes, prevention of prolonged hospitalizations and the number of patients who underwent procedures, among other criteria.
A Revolutionary New Biomarker Tool
City of Hope recently launched an innovative biomarker tool that has the potential to revolutionize diagnosis and treatment for lung cancer. The educational tool includes a screening quiz currently targeted to patients with nonsmall cell lung cancer. It is meant to guide them through the challenge of the disease and the importance of knowing if they have certain biomarkers, indicators that can help with providing a more personalized, precise diagnosis and the most advanced, targeted treatment options. City of Hope recently published Lung Cancer: A Guide to Hope, which provides previously uncaptured data in what is truly a new frontier in lung cancer treatment.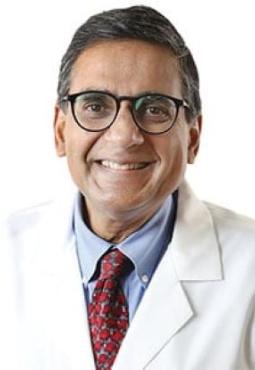 "This is a valuable tool we are very excited to be able to offer patients," said Ravi Salgia, M.D., Ph.D. "Understanding their biomarker will help us personalize the treatments our patients receive."
The new site is also a valuable resource for patients to explore the latest advances in lung cancer treatment. In addition, they can read inspiring stories from other patients who are at similar junctions in their own lung cancer journeys, be it recently diagnosed, just starting treatment, living with cancer or caring for a loved one with the disease.
"With advances like this, we can now look at personalized medicine based on molecular genetic alterations, as well as the biomarkers that can indicate a patient's response to immune treatments," said lung cancer specialist Adam Rock, M.D., who joined City of Hope in September. "There are so many more options for patients."
Rock said he has clearly come to the right place, observing "the human element" that is very much part of City of Hope. He said he is also encouraged by the ongoing groundbreaking advances happening in lung cancer care here. Over the summer, Rock's colleagues Dan Raz, M.D., M.A.S, and Virginia Sun, Ph.D., M.S.N., R.N., received a $7 million grant to fund a lung cancer study that looks at the effect of physical activity before and after lung surgery on recovery. You can read more about that here.
Early Detection Is Key
More recently, in an effort to make lung cancer screening easier and available to as many people as possible, Raz initiated a clinical trial to administer a liquid biopsy to at-risk patients in their own homes.
"We have a major problem here in the U.S.," Raz says. "Lung cancer screening is recommended for millions of people considered at risk, but very few actually get screened — maybe 5%."
Lung cancer is the No. 1 cancer killer in the U.S., claiming more than 150,000 victims each year. But if it's caught early, survival rates can top 90%. 
The key is early detection. A low-dose computed tomography scan (LDCT) can spot a malignancy at its the earliest beginnings, when it can be successfully treated.
Seven million Americans between the ages of 50 and 80 who currently smoke or used to are considered high risk for the disease. If only a slightly larger percentage of them would come in for a scan, thousands of lives could be saved.
However, for a variety of reasons, people are reluctant to come in for scans.
A liquid biopsy is an ultrasophisticated blood test that can spot floating cancer cells or altered DNA, indicating the presence of cancer.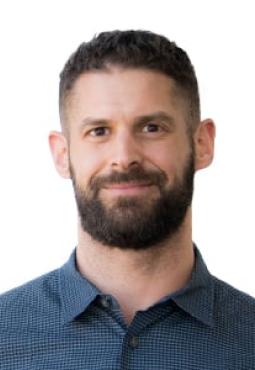 In this new study, Raz aims to reach out to 100 high-risk people. After explaining that an LDCT is the standard of care, the patients will be offered a choice: either LDCT at a testing facility or a liquid biopsy at home. Those who choose the LDCT will be the control group.
If a patient opts for the liquid biopsy, a phlebotomist will be dispatched to the person's home to collect the sample and return it to the testing facility for analysis. Once the findings are known, especially if there's a positive result, the patient will be strongly encouraged to follow up with an LDCT screening.
"We'll always encourage the use of the LDCT," emphasized Raz. "But we're trying to follow the so-called Cologuard model" for colon cancer, where patients first do an at-home test, followed by the more invasive screening done at a testing facility if there is a positive result.
The Advent of Molecular Medicine
The advent of molecular medicine in the treatment of lung cancer also represents significant progress from even just a few years ago.
Tabitha Paccione was just 35 when she received a diagnosis of Stage 4 nonsmall cell lung cancer, with metastases to her bones, liver, lymph nodes and brain. She had never smoked.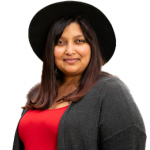 "We're seeing this more and more often," said Salgia, the Arthur & Rosalie Kaplan Chair in Medical Oncology. "The population is changing for lung cancer, reaching into younger age groups." Nearly 80% of patients diagnosed with lung cancer are not active smokers. (About 60% have quit; 15% never started.)
"Anyone with lungs can get lung cancer," Paccione said. After Salgia tested Paccione's tumor and found a rare, targetable genetic mutation, he created a customized treatment plan for her, and after three tough cycles of chemotherapy, she went into remission. She has been declared cancer free since 2019.
"It was the best feeling ever," Paccione said. "Every day now I have to pinch myself. I feel so lucky."
When It Runs in the Family
Cancer Treatment Centers of America (CTCA) patient Angela Lafond said she immediately thought of her mom when she was diagnosed with lung cancer. The disease had taken her mother, and Lafond was determined not to be another victim.
But after experiencing a collapsed lung from multiple biopsies, Lafond remembered that CTCA's Chicago location was partnering with Iroquois Memorial Hospital in nearby Watseka, Illinois, to provide advanced cancer care to patients in the area. It was because of this intervention that a PET (positron emission tomography) scan revealed that Lafond's cancer had spread, but a customized treatment plan for her that included surgery, radiation, chemotherapy and immunotherapy was the right call, and today she remains in remission.
Khris Anderson is another nonsmoker diagnosed with lung cancer. After successful treatment for the disease at CTCA's Atlanta location that included surgery, radiation and immunotherapy, she wants to share her story with others, explaining why we should all "listen to our own bodies" and not be defined by a diagnosis. You can read more of Anderson's inspiring story here.
A Cancer Care Revolution
Salgia said stories of surviving and thriving after lung cancer treatment does his heart good.
"We're in the middle of a revolution in cancer care," he said. "Our goal is to cure cancer and also prevent cancer. One day, I want to be out of a job."
Main photo: Ongoing lung cancer research in Salgia's lab.