Natalie Schnaitmann, L.C.S.W.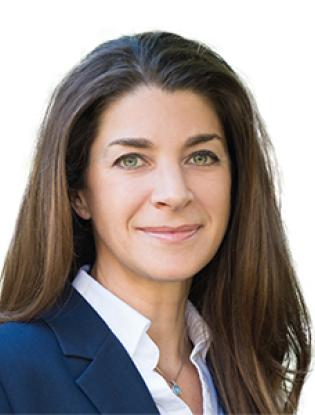 Acting Executive Director, Department of Supportive Care Medicine
Natalie Schnaitmann began her career in oncology over 20 years ago, as a Licensed Clinical Social Worker in New York City. As an oncology social worker in area hospitals and at the national organizations of CancerCare and Gilda's Club, she offered counseling and developed programs to support oncology patients and families at every stage of illness and bereavement. In a collaboration between CancerCare, NASW, and APOS, Schnaitmann helped develop an accredited course and trained mental health and medical professionals across the country about clinical concerns and interventions in oncology. She then moved to California to take on a leadership role at the Moores Cancer Center at UC San Diego, where she was instrumental in the development of a supportive care program recognized as a model by the Institute of Medicine.
Schnaitmann was recruited to City of Hope in 2007, as the Director of Operations for the Department of Supportive Care Medicine, where she has been a leader in the development and integration of the large interdisciplinary department, and a number of innovative programs that have been recognized as models for the country. Schnaitmann designed and opened the Sheri & Les Biller Patient and Family Resource Center that quickly became the heart and soul of City of Hope, and was the administrative director over the department's medical divisions of Supportive Medicine, Interventional Pain Management, Psychiatry, and Psychology.
In 2021, Schnaitmann was promoted to the role of Executive Director of the Department of Supportive Care Medicine where she will continue in the leadership and development of the internationally-renowned Department and work to further the efforts of integration across the expanding City of Hope network and elevating supportive medicine in cancer care for patients nationally.
Basic Text Field
Master of Social Work, New York University, New York, NY
Basic Text Field
2021-present, Acting Executive Director, Department of Supportive Care Medicine, City of Hope
2007 – 2021, Director of Operations, Department of Supportive Care Medicine, City of Hope
2007 – 2021, Director, Patient Special Services, Department of Supportive Care Medicine, City of Hope
2006 – 2007, Community Health Program Manager and Patient, Family, and Community Education Director, Moores Cancer Center at UC San Diego Health
2004 – 2006, Gynecologic Cancers Program Coordinator, CancerCare
2005 – 2006, Trainer, ICAN (Individual Cancer Assistance Network), CancerCare
2004 – 2006, Facilitator of Patient and Bereavement Support Groups, Gilda's Club
2000 – 2006, Clinical Oncology Social Worker/Supervisor, CancerCare
Basic Text Field
Best Clinical Poster: American Psychosocial Oncology Society annual conference, 2017
Basic Text Field
American Psychosocial Oncology Society