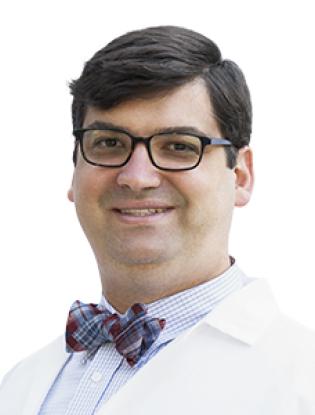 Hematologist-Oncologist
Appointments
Assistant Professor, Division of Leukemia, Department of Hematology & Hematopoietic Cell Transplantation
"City of Hope pairs excellence in research with excellence in patient care to give patients the therapy of the future in the present."
Dr. Koller received his medical degree from University of Texas Houston and continued his training at Baylor College of Medicine Affiliated Hospitals in Houston and MD Anderson Cancer Center.
Dr. Koller, board certified in hematology and oncology, focuses his research on how biology effects outcomes. Dr. Koller is the principal investigator of multiple clinical trials testing novel agents against leukemia.
2018 American Board of Internal Medicine- Hematology

2018 American Board of Internal Medicine- Medical Oncology

2015 American Board of Internal Medicine- Internal Medicine
2012, M.D., Medicine, University of Texas, Houston, TX
2015-2018, Hematology/Oncology Fellow, Supervisor: Robert Wolff, M.D., Department of Cancer Medicine, University of Texas, MD Anderson Cancer Center, Houston, TX
2012-2015, Internal Medicine, Supervisor: Richard Hamill, M.D., Department of Internal Medicine, Baylor College of Medicine Affiliated Hospitals, Houston, TX
2019-present, Assistant Professor, Department of Hematology & Hematopoietic Cell Transplantation, City of Hope, Duarte, California

2018-2019, Instructor, Department of Leukemia, MD Anderson Cancer Center, Houston, TX
2018, Conquer Cancer Foundation of ASCO/Texas Society of Clinical Oncology Young Investigator Award

2018, Top recipients of the 2018 TxSCO Fellows Research Competition
Aldoss I, Zhang J, Mei M, Al Malki MM, Arslan S, Ngo D, Aribi A, Ali H, Sandhu K, Salhotra A, Koller P, Khaled S, Artz A, Snyder D, Nakamura R, Forman S, Stein AS, Marcucci G, Pullarkat V. Venetoclax and hypomethylating agents in FLT3-mutated acute myeloid leukemia [published online ahead of print, 2020 Jul 6]. Am J Hematol. 2020;10.1002/ajh.25929. doi:10.1002/ajh.25929
Han L, Zhang Q, … Koller PB, … Konopleva M. Concomitant targeting of BCL2 with venetoclax and MAPK signaling with cobimetinib in acute myeloid leukemia models. Haematologica. 2020 Mar; 105(3):697-707. PMID: 31123034.
Sun X, Li CW, Wang WJ, Chen MK, Li H, Lai YJ, Hsu JL, Koller PB, Chan LC, Lee PC, Cheng FJ, Yam C, Chen GY, Hung MC. Inhibition of c-MET upregulates PD-L1 expression in lung adenocarcinoma. Am J Cancer Res. 2020;10(2):564-571. Published 2020 Feb 1.
Li H, Li CW, … Koller PB, Ye Q, Hung MC. MET Inhibitors Promote Liver Tumor Evasion of the Immune Response by Stabilizing PDL1. Gastroenterology. 2019 Jan 31. PMID: 30711629.
Koller PB, Kantarjian HM, et al. Chronic myeloid leukemia among patients with a history of prior malignancies: A tale of dual survivorship. Cancer. 2017 Feb 15;123(4):609-616. PMID: 27763690.
Kuo DC, Bilal S, Koller P. Asymmetric Weakness and West Nile Virus Infection. J Emerg Med. 2015 Sep;49(3):274-6. PMID: 26095222.
Anaya DA, Cormier JN, Xing Y, Koller P, Gaido L, Hadfield D, Chemali R, Feig BW. Development and validation of a novel stratification tool for identifying cancer patients at increased risk of surgical site infection. Ann Surg. 2012 Jan;255(1):134-9. PMID: 22143206.
Ratings and reviews below are gathered from the Press Ganey Clinician and Group Consumer Assessment of Healthcare Providers and Systems (CG CAHPS) survey. CG CAHPS is a standardized survey that is used to measure a patient's experience in the physician office setting. Ratings are an average of all responses to questions about a provider's care, with 5 stars being the highest.
Ratings
5.0
Show respect for what you say
5.0
Spend enough time with you
5.0
Provider listen carefully to you
4.9
Recommend this provider office
4.8
Provider explain in way you understand
4.7
Know important info medical history
---
Reviews
They are very attentive I think with all the sick
- Verified patient
I feel much better health than before
- Verified patient
Dr. Paul Koller is very attentive to my questions and concerns.
- Verified patient