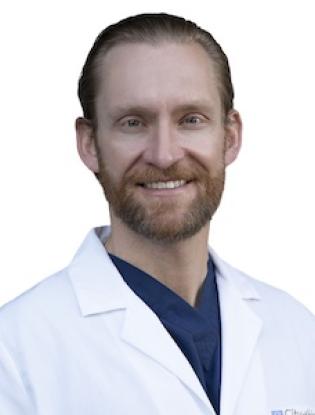 Pulmonologist; Medical Director, Intensive Care Unit
Clinical Expertise
Lung Cancer
Respiratory Diseases
Appointments
Assistant Clinical Professor, Division Of Pulmonary And Critical Care Medicine
Hugh C. Davis, M.D., specializes in treating
lung cancer
, as well as asthma and chronic obstructive pulmonary disease (COPD). He is skilled in the use of the latest diagnostic tools, including endobronchial ultrasound (EBUS) and navigational bronchoscopy.
Dr. Davis earned his medical degree at Tufts University School of Medicine in Boston and continued his training in Los Angeles at Cedars-Sinai Medical Center, where he completed fellowships in pulmonary and critical care.
Before joining City of Hope, the bilingual (English/Spanish) Davis spent five years as a pulmonary and critical care specialist at multiple locations throughout the San Gabriel Valley. At City of Hope, he plans to continue following his passion: "Collaborating with others to solve complex problems while helping patients to optimize their health and well-being."
2015, Critical Care Medicine

2012, Pulmonary Medicine
2012-2015, Pulmonary and Critical Care Medicine Fellowship Program, Cedars-Sinai Medical Center, Los Angeles, CA

2009-2012, Cedars-Sinai Medical Center, Internal Medicine Residency Program, Los Angeles, CA

2005-2009, Doctor of Medicine, Tufts University School of Medicine, Boston, MA

2001-2005, Bachelor of Arts, with Honors in Psychology, cum laude, New York University, New York, NY
2021-present, Assistant Clinical Professor, Division of Pulmonary and Critical Care Medicine, Department of Medicine, City of Hope, Duarte, CA

2015-2020, Pulmonary and Critical Care Specialist, Foothill Pulmonary and Critical Care Associates

2014-2015, Instructor, Cedars-Sinai Simulation Center for Advanced Clinical Skills, Los Angeles, CA

2013-2015, Instructor, UCLA Clinical Simulation Center, Los Angeles, CA

2012-2015, Intensivist, Critical Care Intensivist Services, Cedars-Sinai Medical Center, Los Angeles, CA

2011-2012, Associate Physician, UCLA Center for Human Nutrition, Los Angeles, CA
Davis H, Merry H, Chaux G. Lung Transplantation in Patients Over the Age of 70. Poster Presentation, World Transplant Congress July 2014, San Francisco, CA
Davis H, Pedraza I. A 39 year old woman with fever and myalgia. American Thoracic Society Clinical Cases. April 2012. Available online: http://www.thoracic.org/clinical/ats-clinical-cases/index.php
Davis H, Eddy V, Finder S, Maldonado L, Stone S, Hackner D. Critical conversations: When the bedside clinician calls for clinical ethics. ICU Director. July 2010(1):195-202
Davis H, Hackner D. Early and effective goals discussions: A critical review of the literature. ICU Director. May 2010(1):155-162
Ratings and reviews below are gathered from the Press Ganey Clinician and Group Consumer Assessment of Healthcare Providers and Systems (CG CAHPS) survey. CG CAHPS is a standardized survey that is used to measure a patient's experience in the physician office setting. Ratings are an average of all responses to questions about a provider's care, with 5 stars being the highest.
Ratings
5.0
Show respect for what you say
5.0
Spend enough time with you
5.0
Provider explain in way you understand
5.0
Provider listen carefully to you
4.9
Recommend this provider office
4.8
Know important info medical history
---
Reviews
Experience
- Verified patient
I was attended to very quickly and efficiently
- Verified patient
First time to see Dr Davis & very pleased
- Verified patient
The whole team at COH were very friendly and nice!
- Verified patient