Breast Cancer Suvivorship Program
Mission: Empowering breast cancer survivors to thrive through research, education, psychosocial support and high-quality clinical care
Vision: Maximizing wellness for all people affected by breast cancer
What the Breast Cancer Survivorship Program offers:
Clinical follow-up care
Surveillance for recurrence and second cancers
Monitoring and management of long-term side effects
Cardiovascular and bone health screening
Lymphedema prevention and management
Personalized Survivorship Care Plan
Health and wellness education
Psychosocial, spiritual and practical support
Integrative medicine including yoga, acupuncture, meditation and massage therapy
 
What a Typical Visit Looks Like
At your first visit, you will receive your personalized Survivorship Care Plan. This plan includes a written record of your cancer treatment and follow-up recommendations based on your treatment history and specific circumstances. The survivorship nurse practitioner will go over your plan in detail, address any questions or concerns you may have and make any necessary referrals. You will receive information about any treatment-related health problems that you may have, along with recommendations for management of these problems.
For your survivorship follow-up appointments, you will be seen in the Breast Cancer Survivorship Clinic every six months to a year. The survivorship nurse practitioner will talk with you about your diagnosis, treatment history and ways to stay as healthy as possible. Your medical history and any symptoms you are having will be reviewed with you by the survivorship nurse practitioner. You will undergo a physical examination and have screening tests based on the treatment that you received. Additional testing or referrals may be recommended, if needed, based on this evaluation.
 
Meet your Breast Cancer Survivorship Nurse Practitioner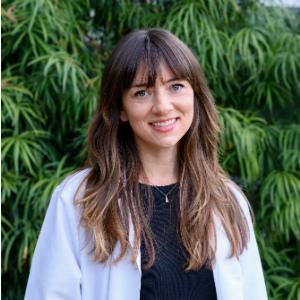 Brittany Bradford, M.S.N., N.P.
I've Finished Treatment, Now What?
Thriving After Cancer
Join City of Hope experts as we explore challenges in survivorship and ways to overcome them.

Learn more about the challenges you may face after treatment ends and gain tips from City of Hope experts on how to take control of your life and truly thrive after cancer. These sessions are focused on life after treatment has ended, but they are open to all patients and caregivers, regardless of treatment status. Visit event.cityofhope.org/thriving to find more information and upcoming sessions. 
Return to Wellness: Education, Support and Empowerment for Life After Treatment
These classes are presented by the Cancer Support Community Pasadena and City of Hope's Sheri & Les Biller Patient and Family Resource Center and the Department of Supportive Care Medicine. They are intended for breast cancer patients up to 24 months after treatment — patients must have no evidence of disease to participate. Those patients continuing long-term targeted therapy (Herceptin) and/or hormone therapy (tamoxifen or other aromatase inhibitors) are eligible to participate.
This interactive eight-week series will offer:
Education on nutrition, stress reduction, health monitoring and more by experts
Emotional support from people who have been there
Weekly strength training and yoga sessions
Join us to take back control of your emotional and physical well-being!
 
How Do I Enroll?
Preregistration is required.
Please contact Laura Wending at 626-796-1083 or L.Wending@cscpasadena.org to inquire about future Return to Wellness sessions at City of Hope.