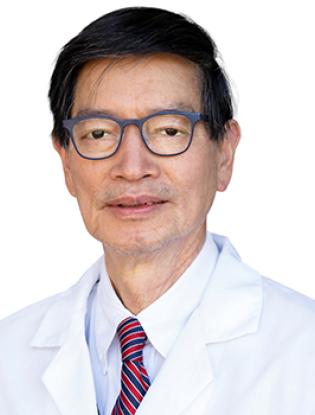 Pathologist
Appointments
Professor, Department of Pathology
Co-director, Hematologic Malignancies Program, Comprehensive Cancer Center
Dr. Norman & Melinda Payson Professor in Hematologic Cancers
Board-certified in anatomic pathology, clinical pathology and hematology, Dr. Chan is a hematopathologist who came to City of Hope's Toni Stephenson Lymphoma Center from the University of Nebraska Medical Center in Omaha where he was co-director for its Center for Lymphoma and Leukemia Research, and an endowed professor in the Department of Pathology and Microbiology. Previously, he was an associate professor and director of the Hematopathology Training Program and director of Hematology Laboratories at Emory University's School of Medicine.
 
Dr. Chan is an internationally respected molecular pathologist, who has made numerous significant contributions to the field of pathology and malignant hematology. He is widely published, with more than 340 papers in the peer reviewed literature, over 258 abstracts, and 31 chapters in various textbooks.  He had served as  an associate editor of the American Journal of Pathology and on the editorial board of AJCP.  He has also served in many NIH studies sections and was a member of the Cancer Biomarkers Study Session. Dr. Chan has received numerous research grants for his work, including multiple grants from the NIH/NCI. LLS and LRF. Dr Chan has extensive experience in the genomics investigation of lymphoma and have establishing large multi-institutional consortia of leading lymphoma centers in the world to perform large scale studies to provide insight into the pathogenesis, prognosis and treatment of lymphoma, and to generate hypothesis for further studies. His consortia have been highly productive and aside from published reports, have generated large gene expression profiling, genetic, and microRNA data bases as well as associated tissue and clinical resources for further studies. T and NK-cell lymphomas have been his area of focus for the past 8 years and his lab has performed in-depth studies on a number of key driver mutations. His lab also has extensive experience in genetically modifying normal human lymphocytes for functional investigations. Ongoing projects include:
1P01CA229100-01
Molecular Diagnosis, Prognosis, and Therapeutic Targets in Lymphoma;  Rimsza (PI)
Role: Co-PI  (Iqbal/Chan)
09/19/2018 – 08/31/2023
Project 3 - Molecular Pathogenesis of two newly defined major subgroups of PTCL 
1UH2/UH3CA206127-01A1                                    
Chan/Iqbal (Multi-PI)
04/01/2017 – 03/31/2022
Molecular diagnostic and prognostic signatures for PTCL
2P50CA107399-11A1            
Forman/Kwak (Multi-PI); Role: Biospecimen Core Director; Co-Director of the Developmental Research Program (with Dr. Kwak) 
09/01/2018 – 08/31/2023 
City of Hope Lymphoma SPORE     
MCL SCOR 7000-18, The Leukemia Lymphoma Society:
Kwak (PI); Role:  Chan (Core Leader)
01/01/2018 – 12/31/2022
Delivering Unique Immunotherapies for Treatment of Mantle Cell Lymphoma.  
1 P01 CA233412-01A1 
Targetable Vulnerabilities in Peripheral T-cell Lymphomas; (Overall PI: David Weinstock)Multi PI: Markus Müschen and Wing Chan
09/01/2019 – 08/31/2024
Project 1: Targeting Oncogenic TCR Signaling in PTCL,
NCI RO1  PA18-484 Multi-PI: Iqbal/Chan  
8-1-21 TO 7-31-26     
Concurrent TET2 and IDH2 mutations in the pathogenesis of Angioimmunoblastic T-Cell Lymphoma. 
U01CA253218;                        
Multi-PI Iqbal/Chan/Murtaza                                                     
09/20/2021 – 08/31/2026               
Pre-analytical variables of bioanalytes affecting the accuracy of PTCL diagnostic and prognostic genetic signatures.
DoD W81XWH-21-PRCRP-TTSA
Multi-PI  IQBAL j/Chan, W.C
07/012022 – 06/30/2027
Genomic biomarker driven treatment strategy for peripheral T-cell lymphoma
He has been invited to speak at over 100 national and international conferences and holds active memberships in several professional societies.
1988 - University of Hong Kong, M.D.
1973 - University of Hong Kong, Bachelor of Medicine and Bachelor of Surgery (M.B.B.S.)
1977 - Cytopathology trainee, Department of Pathology, University of Chicago, Chicago, IL

1976 to 1977 - Hematopathology trainee, Department of Pathology, University of Chicago, Chicago, IL
1975 to 1979 - Resident, Department of Pathology, University of Chicago, Chicago IL

1978 - Chief resident, Department of Pathology, University of Chicago, Chicago, IL
2013 to present - Co-Director, Hematologic Malignancies Program, City of Hope, Duarte, CA

2013 to present - Professor and vice chair of research, Department of Pathology, City of Hope, Duarte, CA

2004 to 2013 - Co-Director, Center for Lymphoma and Leukemia Research, University of Nebraska Medical Center, Omaha, NE

1991 to 2013 - Professor, Department of Pathology and Microbiology, University of Nebraska Medical Center, Omaha, NE

1991 to 2013 - Graduate college faculty fellow, University of Nebraska Medical Center, Omaha, NE

1986 to 1991 - Associate professor, Department of Pathology and Laboratory Medicine, Emory University School of Medicine, Atlanta, GA

1986 to 1991 - Director, Hematology Laboratories, Emory University Hospital, Atlanta, GA

1986 to 1991 - Directory, Hematopathology Training Program, Department of Pathology, Emory University School of Medicine, Atlanta, GA

1980 to 1986 - Assistant professor, Department of Pathology and Laboratory Medicine, Emory University School of Medicine, Atlanta, GA

1979 to 1980 - Research associate, Department of Pathology, University of Chicago, Chicago, IL

1974 to 1975 - Clinical pathologist, Department of Pathology, University of Hong Kong
Drs. Yuping Li; Xuxiang Liu
Kunal Shetty
Qi Wei; Jibin Zhang
Julia Hsueh
Kristie Chew
Anurag Kuma
George Pupwe
2017- present - Dr. Norman and Melinda Payson Professorship in Hematologic Cancers

2007 to 2013 - Amelia and Austin Vickery Professor of Pathology

2012 - Kaleidoscope Award

2011 and 2006 - University of Nebraska Medical Center Distinguished Scientist Award

2005 - Faculty member of AOA National Honor Society

2004 - Elected AAAS Fellow

1972 to 1973 - Proxime Accessit, Anderson Memorial Gold Medal for academic performance in Medical School

1972 to 1973 - University of Hong Kong Alumni Prize for overall performance in Medical School

1970 to 1971 - Distinction and the Li Shu Fan Prize for the first position in Pharmacology

1969 to 1970 - Distinction and the Ng Li Hing Prize for the first position in Anatomy

1969 to 1970 - The Ho Fook Prize for the first position in the first MBBS Examination
International Academy of Pathology

Society for Hematopathology (charter member)

American Society of Hematology

American Society of Investigative Pathology

American Association for the Advancement of Science