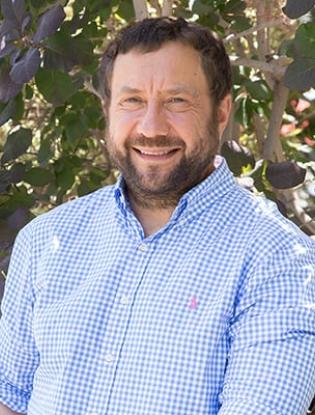 Professor, Department Of Computational And Quantitative Medicine
Appointments
Dr. Susumu Ohno Chair In Theoretical Biology
Our three primary research interests are:

1. Development of mathematically rigorous computational systems biology methodology and software (Bayesian networks, mixed mutual information, machine learning, and artificial intelligence in general) that is directly applicable to the high-dimensional heterogeneous data being routinely generated within the current biomedical research pipelines.

2. Collaborations with both internal (City of Hope) and external investigators, to apply the above methodology to the big datasets that are increasingly overwhelming in the context of secondary data analysis. Our application areas are diverse, ranging from immune signaling in immuno-oncology to -omics of Alzheimer's to molecular dynamics to medical imaging.

3. Theoretical evolutionary biology. As Dobzhansky famously stated, "Nothing in Biology Makes Sense Except in the Light of Evolution". We concur. We are currently working on several mathematical models combining epigenetic factors, transposons, tRNAs, and other non-canonical (i.e. not just primary genomic sequences) molecular evolution data.
Wang X, Branciamore S, Gogoshin G, Ding S, Rodin AS (2020) New Analysis Framework Incorporating Mixed Mutual Information and Scalable Bayesian Networks for Multimodal High Dimensional Genomic and Epigenomic Cancer Data. Front Genet. 11:648. doi: 10.3389/fgene.2020.00648. eCollection 2020
Melstrom LG, Rodin AS, Rossi LA, Fu P, Fong Y, Dun V (2021) Patient Generated Health Data and Electronic Health Record Integration in Oncologic Surgery: A Call for Artificial Intelligence and Machine Learning. J Surg Oncol. 123(1):52-60. doi: 10.1002/jso.26232
Karolak A, Branciamore S, McCune JS, Lee PP, Rodin AS, Rockne RC (2021) Concepts and applications of information theory to immuno-oncology. Trends in Cancer, 19:S2405-8033(20)30340-X. doi: 10.1016/j.trecan.2020.12.013
Rodin AS, Gogoshin G, Hilliard S, Wang L, Egelston C, Rockne RC, Chao J, Lee PP (2021) Dissecting Response to Cancer Immunotherapy by Applying Bayesian Network Analysis to Flow Cytometry Data. Int J Mol Sci. 22(5):2316. doi: 10.3390/ijms22052316
Gogoshin G, Branciamore S, Rodin AS (2021) Synthetic data generation with probabilistic Bayesian Networks. Mathematical Biosciences and Engineering. Volume 18, Issue 6: 8603-8621. doi: 10.3934/mbe.2021426
Rodin AS, Uduman M, Lee PP, Marincola FM, Branciamore S. Editorial: Systems Biology Methods in Computational Immuno-Oncology. Front Genet. 2022 Apr 8;13:885252. doi: 10.3389/fgene.2022.885252
Gogoshin G, Rodin AS. Resolution Limit in Statistical Independence and Bayesian Network Scoring Functions. Preprints 2022, 2022020254. doi: 10.20944/preprints202202.0254.v1. To be submitted to Journal of Computational Biology.
Abeywardana T, Wu X, Masangkay GA, Rodin AS, Branciamore S, Gogoshin G, Li A, Du L, Riggs A, Chen Y. SUMOylation Regulates Super-Enhancers Through Transcription Factor TFAP2C Binding on Chromatin. Under revision, Nucleic Acid Research
Branciamore S, Rodin AS, Riggs AD. Stochastic Epigenetic Modification and Evolution of Sex Determination in Vertebrates. Under revision, Proc Natl Acad Sci U S A
Branciamore S, Gogoshin G, Rodin AS, Myers AJ. The Human Brainome: changes in expression of VGF, SPECC1L, HLA-DRA and RANBP3L act with APOE E4 to alter risk for late onset Alzheimer's disease. To be submitted to American Journal of Human Genetics