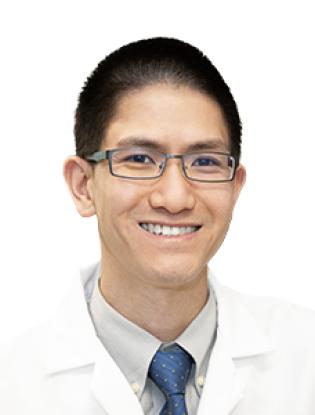 Postdoctoral Fellow, Department Of Systems Biology
Research Area
Screening For Novel Inhibitors Of The N6-methyladenosine RNA Methyltransferase Complex
Testing The Efficacy Of Inhibitors Of The N6-methyladenosine RNA Demethylase, FTO, In Breast Cancer
2018, Ph.D., Medical Biology, University of Southern California, Los Angeles, CA

2011, M.S., Biology, California State Polytechnic University, Pomona, CA

2008, B.S., Biotechnology, California State Polytechnic University, Pomona, CA
2018 – Current, Postdoctoral Fellow, Department of Systems Biology, Beckman Research Institute of City of Hope, Duarte, CA

2015 – 2018, Confocal Core Manager, Department of Molecular Microbiology and Immunology, University of Southern California, Los Angeles, CA

2011- 2013, Research Associate, Los Angeles Biomedical Research Institute at Harbor-UCLA Medical Center, Torrance, CA
2019, AACR Breast Cancer Research Fellowship

2010, Vernon Gregory Memorial Scholarship Award

2010, Travel Grant from the California State University Program for Education and Research in Biotechnology
Tan B, Gao SJ. 2018. RNA Epitranscriptomics: Regulation of Infection of RNA and DNA Viruses by N6-Methyladenosine (m6A). Reviews in Medical Virology. pii: JVI.00696-18. doi: 10.1128/JVI.00696-18.
Tan B, Liu H, Ramos da Silva S, Meng J, Xiaodong C, Yuan H, Sorel O, Huang Y, Gao SJ. 2018. Viral and cellular N6-methyladenosine and N6,2′-O-dimethyladenosine epitranscriptomes in Kaposi's Sarcoma-associated herpesvirus life cycle. Nature Microbiology. 3(1):108-120.
Gruffaz M, Vasan K, Tan B, Ramos da Silva S, Gao SJ. 2017. TLR4-mediated inflammation promotes KSHV-induced cellular transformation and tumorigenesis by activating the STAT3 pathway. Cancer Research. 77(24):7094-7108.
Nielsen TB, Pantapalangkoor P, Yan J, Luna BM, Dekitani K, Bruhn K, Tan B, Junus J, Bonomo RA, Schmidt AM, Everson M, Duncanson F, Doherty TM, Lin L, Spellberg B. 2017. Diabetes Exacerbates Infection via Hyperinflammation by Signaling through TLR4 and RAGE. MBio. 8(4):e00818-17.
He M, Tan B, Vasan K, Yuan H, Cheng F, Ramos da Silva S, Lu C, Gao SJ. 2017. SIRT1 and AMPK pathways are essential for the proliferation and survival of primary effusion lymphoma cells. Journal of Pathology. 242(3):309-321. Yuan H, Tan B, Gao SJ. 2017. Tenovin-6 impairs autophagy by inhibiting autophagic flux. Cell Death and Disease. 8(2):e2608.
He M*, Yuan H*, Tan B, Bai R, Kim HS, Bae S, Che L, Kim J, Gao SJ. 2016. SIRT1-mediated downregulation of p27Kip1 is essential for overcoming contact inhibition of Kaposi's sarcoma-associated herpesvirus transformed cells. Oncotarget. 7(46):75698-75711. (* co-first authors).
Seo GJ, Yang A, Tan B, Kim S, Liang Q, Choi Y, Yuan W, Feng P, Park H, Jung JU. 2015. Akt kinase-mediated checkpoint of cGAS DNA sensing pathway. Cell Reports. 13(2):440-449.
Bruhn KW, Pantapalangkoor P, Nielsen T, Tan B, Junus J, Hujer KM, Wright MS, Bonomo RA, Adams MD, Chen W, Spellberg B. 2015. Host Fate is Rapidly Determined by Innate Effector-Microbial Interactions During Acinetobacter baumannii Bacteremia. J Infect Dis. 211(8):1296-1305.
Lin L, Pantapalangkoor P, Tan B, Bruhn K, Ho T, Nielsen T, Skaar EP, Zhang Y, Bai R, Wang A, Doherty TM, Spellberg B. 2014. Transferrin iron starvation therapy for lethal bacterial and fungal infections. J Infect Dis. 210(2):254-264.
Lin L, Tan B, Pantapalangkoor P, Ho T, Hujer AM, Taracila MA, Bonomo RA, Spellberg B. 2013. Acinetobacter baumannii rOmpA Vaccine Dose Alters Immune Polarization and Immunodominant Epitopes. Vaccine. 31(2):313-318.
Lin L, Tan B, Pantapalangkoor P, Ho T, Baquir B, Tomaras A, Montgomery JI, Reilly U, Barbacci EG, Hujer K, Bonomo RA, Fernandez L, Hancock REW, Adams MD, French SW, Buslon VS, Spellberg B. 2012. LpxC Inhibition Protects Mice from Resistant Acinetobacter baumannii by Modulating Inflammation and Enhancing Phagocytosis. mBio. 3(5):e00312-12.