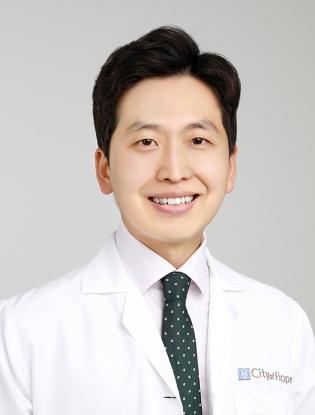 Assistant Professor, Division of Outcomes Research, Department of Population Sciences
Kyuwan Lee, Ph.D., has joined City of Hope as an assistant professor in the Division of Outcomes Research/Intervention, Department of Population Sciences. Dr. Lee received his Ph.D. in exercise physiology in 2019 from University of Southern California, where he subsequently was hired as a faculty member in the Division of Pediatric Cardiology. Prior to his time at USC, Dr. Lee was at West Virginia University, where he received a master's degree in cardiovascular exercise physiology. Though early in his academic career, Dr. Lee has already authored over 20 peer-reviewed papers in high impact journals such as JAMA Oncology, Cancer and the Journal of Clinical Oncology. Dr. Lee has presented his research at more than 50 national and international meetings, and has mentored undergraduate and graduate students in both laboratory and classroom settings.
Dr. Lee's research interests are at the intersection between cardio-oncology and exercise science, specifically examining how exercise training and other lifestyle choices can physiologically improve cardiovascular function before, during and/or after cancer treatment, as well as health-related quality of life, fatigue and physical fitness. To that end, he has developed innovative approaches for both in-person and remote assessment of cardiovascular health, and for the delivery of personalized rehabilitation and prehabilitation strategies for cancer patients and survivors. Dr. Lee is the recipient of several awards both for teaching and for his research, and has received grant funding mainly from the National Institutes of Health. Dr. Lee's goal of research is to develop the optimal exercise prescription and delivery across the cancer trajectory and to provide strong evidence that exercise is a safe therapy that mitigates common treatment-related side effects among cancer patients.