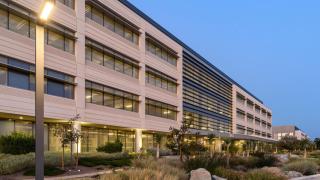 City of Hope Orange County
There are hundreds of cancers. Our focus us yours.
We will not rest until we defeat cancer. We're establishing a National Cancer Institute (NCI)-designated cancer campus and network of care in Orange County to advance groundbreaking research and deliver lifesaving treatments.
We offer our expert and compassionate care through a network of four Orange County locations.
Lennar Foundation Cancer Center
Thanks to a $50 million gift from Lennar Foundation, patients in the Orange County community will be able to get groundbreaking treatment and world-class care locally.
Finding out you have cancer can be overwhelming for you and your loved ones. Experts advise taking the time to make important decisions and, if possible, asking a friend or loved one to help during these early days. One of the most important decisions you will need to make is selecting your doctor (the oncologist) and the medical team that will support you.
Orange County Oncologists
Find tips, tools and resources on how to address the many physical and emotional issues that can arise during treatment.
OC Administrative Headquarters Contact Information
Whether you are seeking help in navigating your treatment or assistance with insurance, billing, appointments and other aspects of your care, we are here for you.