Jesse M. Gentiluomo, M.D.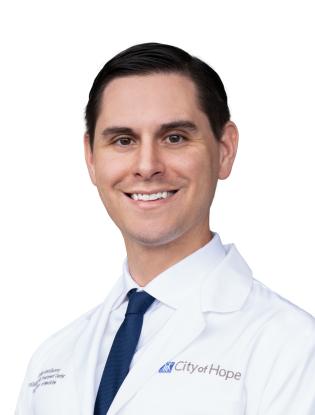 Associate Clinical Professor, Department Of Medicine

Jesse Gentiluomo, M.D., is an emergency medicine physician who joined the City of Hope faculty in 2022. As an emergency medicine physician, he values the opportunity to help and comfort people during their most vulnerable and time-critical moments. In dealing with patients, he adheres to the golden rule: Do unto others as you would have them do unto you.
Prior to joining City of Hope, Dr. Gentiluomo practiced in Boston, where he was an attending physician at Steward Medical Group and a clinical instructor at Boston University and Tufts University. At Steward, he regularly ranked among the top doctors in patient satisfaction, and measured first in metrics for physician productivity. Before practicing in Boston, Dr. Gentiluomo was an attending physician at Sharo Chula Vista Medical Center in San Diego, and at Tri-City Medical Center in Oceanside, California.
During his postgraduate education, Dr. Gentiluomo served as chief resident at Long Island Jewish Medical Center in New York City. At that post, he was singled out for two awards in his graduating class: the top resident and best teacher honors. Also during this period, he was an education fellow for the Mission Hospital in Durgapur, India. In this role, he traveled to India to assist in the formation of an emergency medicine residency program in a critical access area of India.
Dr. Gentiluomo also has a deep interest in developing medical technology that promote and foster interdisciplinary and patient communication. He currently maintains several renowned websites.
Basic Text Field
2022-present,  Associate Clinical Professor, Department of Medicine, City of Hope, Duarte, California
2019-2022, Attending Physician, Sharp Chula Vista Medical Center, San Diego, California
2017-2020, Attending Physician, Tri-City Medical Center, Oceanside, California
 
Basic Text Field
2013, Doctor of Medicine,  New York Medical College, Valhalla, New York
2004-2009, Bachelor of Science, Biology, University of Nevada, Reno 
Basic Text Field
2017, Emergency Medicine, Northwell/Long Island Jewish Medical Center, New York, New York
Basic Text Field
2007, Mead Undergraduate Biology Scholarship
2005, 2006, 2007, 2008, 2009, University of Nevada, Reno - Dean Scholar Award