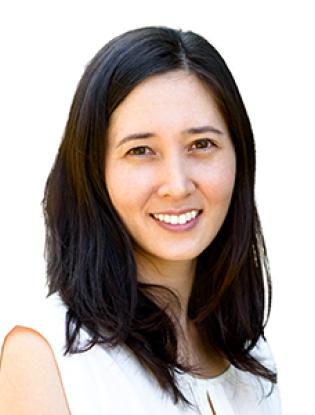 Radiologist
Appointments
Assistant Clinical Professor Of Diagnostic Radiology
Mariko Fitzgibbons, M.D., is an assistant clinical professor in the Department of Diagnostic Radiology.
Dr. Fitzgibbons earned her undergraduate degree summa cum laude from the University of California, Berkeley, graduating Phi Beta Kappa. She then went on to receive her medical doctorate from Northwestern University, Feinberg School of Medicine, followed by an internship at Harbor-UCLA Medical Center. Her distinguished postgraduate training continued at the University of California, Los Angeles, where she completed a radiology residency, notably serving as chief resident, and a fellowship in neuroradiology.
Dr. Fitzgibbons is the recipient of several awards, including a Cum Laude Award, Primer of Brainstem I, for an Educational Exhibit, a distinction presented by the Radiology Society of North America (RSNA). She has authored numerous imaging abstracts and publications, which she has presented nationally.
California Medical License (A118061) and DEA license

California X-Ray Supervisor and Operator License
2010, M.D., Northwestern University, Feinberg School of Medicine
2015-2016, Neuroradiology, University of California, Los Angeles
2011-2015, Radiology, University of California, Los Angeles
2016 - present, Assistant Clinical Professor, Department of Diagnostic Radiology, City of Hope, Duarte, CA
2013, ASNR, Invitation to Neurographics, Primer of Brainstem II

2012, RSNA Educational Exhibit Cum Laude Award, Primer of Brainstem I

2006, Phi Beta Kappa

2006, Summa Cum Laude, University of California, Berkeley
Fitzgibbons M and Salamon N. The Cerebellum. (Chapter, in preparation)
Fitzgibbons M, Chow K, Masih S, Modarresi S, Modarresi D and Lewis M. MSK Imaging: Manifestations of Granulomatous Disease. Contemporary Diagnostic Radiology. (Paper, in preparation)
Fitzgibbons M and Salamon N. Primer of Brainstem: A Detailed Examination of Anatomy and Pathology through MRI and DTI. Neurographics 2014. (Published)
Fitzgibbons M, Jen J, and Salamon N. Pontocerebellar Hypoplasia: A Case Series. (Submitted)
Lewis M, Fitzgibbons M, Batra P and Cameron R. Rare Malignancies of the Trachea: A Case Series. (Submitted)