If you've recently heard those three difficult words, "You have cancer," the omicron variant probably added to the questions and concerns you have about your health. You may even be tempted to postpone treatment. But cancer doesn't wait, and in-person appointments are important for newly diagnosed patients.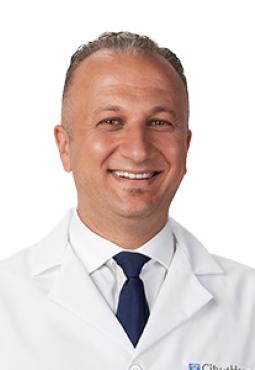 You get information. This may be your first opportunity after your diagnosis to meet with an oncologist who specializes in your type of cancer. Learn as many details as you can about your cancer, therapies, clinical trials that may be right for you, and more.
You get to ask questions.
Your initial diagnosis may have thrown you for a loop, but this is not a time to rely on the internet for answers. Write down a list of
questions for your doctor
. Have an in-depth, two-way conversation. Take notes during your appointment or ask a friend or family member to listen in, even if it's over the phone.
You get to be a partner in your treatment plan. Sitting with your doctor one-on-one gives you the space you need to understand all your options for treatment. Your physician can outline the risks and benefits associated with each plan, offer recommendations, and go over potential outcomes. Again, the opportunity to ask questions here is invaluable so you can make decisions based on all the facts.
You get resources.
A visit to the doctor's office is a chance to
gather resources
not just for your physical needs, but for your emotional and mental ones, too. Ask about educational materials, research programs, support groups, and assistance with practical matters such as insurance forms and transportation arrangements.
You get to know your team. During your cancer treatment, you'll come to rely on and value the relationships you develop with your health care providers. Meeting them face to face at the start of treatment lays the groundwork for this team effort in the fight against your cancer.
There is never a good time to get a cancer diagnosis, and especially not during a pandemic. But early treatment can be crucial. City of Hope has implemented stringent safeguards to limit COVID-19 exposure so patients can access highly specialized care that will be the foundation of their treatment plan. Develop an action plan, mobilize a strong support system of family and friends, and make an appointment to see a specialist who has a depth of experience treating
your specific type of cancer
.
Mohamad N. Barakat, M.D.
, is a medical oncologist and hematologist practicing at City of Hope's Huntington Beach and Irvine Sand Canyon locations.