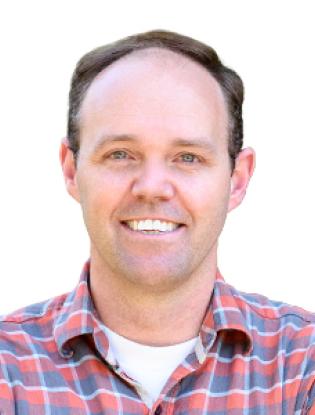 Professor, Department of Population Sciences
Research Area
Breast Cancer
Aging and breast cancer
Microenvironment
Human mammary epithelila
Stem Cell Biology
Cancer susceptibility
Early events in cancer
Biomarkers of early detection and prevention
Dr. LaBarge received a B.S. in Genetics from University of California, Davis, and a Ph.D. in Molecular Pharmacology from Stanford University.
He became passionate about the biology of breast cancer during his postdoctoral training at the Lawrence Berkeley National Laboratory, with his mentor Mina Bissell, Ph.D., where he was an American Cancer Society Fellow, and where he built novel high throughput cell-based systems for studying human mammary stem cell fate decisions in the contexts of combinatorial microenvironments.
In 2009 he won a Transition to Independence Award from the National Institute on Aging and joined the LBNL faculty. In 2015 he was awarded the Era of Hope Scholar Award from the Congressionally Directed Medical Research Program to support his team's efforts to translate their laboratory findings into prevention-focused breast cancer therapeutics, which is a major focus of his current research.
Dr. LaBarge's team specializes in developing human cell systems for understanding why aging is a major risk factor for breast cancer. The objectives of his research program are to generate a comprehensive understanding of the micro-environmental and tissue-level changes in breast that arise with age, and then develop a functional understanding of how those changes: alter mammary gland homeostasis, contribute to breast tumor genesis, and modulate activity of therapeutics.
A cornerstone of their approach involves the use of a growing collection of primary human mammary epithelial cell (HMEC) strains, dubbed the HMEC Aging Resource, that were derived from reduction mammoplasty, mastectomy, and peripheral tumor dissections. They explore the functional impact of aging on various lineages of HMEC, at different stages of cancer progression, by probing them with combinatorial bioengineered culture substrata and measuring outcomes quantitatively with imaging and molecular analyses. In doing so, they continue to derive a catalog of micro-environmental, epigenetic, genetic, cellular, and tissue-level changes that occur normally with age, and are trying to determine mechanistically which of those changes increase the vulnerability of older women to breast cancer. Put differently, they are deriving a growing list of potential therapeutic targets and biomarkers of breast aging and breast cancer susceptibility.
Dr. LaBarge says his dream is to identify primary breast cancer prevention modalities that are so safe, they become common place.
2005, American Cancer Society Postdoctoral Fellowship, American Cancer Society

2008, Future Leaders, New Directions Award, American Association for Cancer Research

2009, Transition to Independence Award, National Institute on Aging

2012, Future Leaders, New Directions in Aging Research, Gerontological Society of America

2015, Era of Hope Scholar Award, Department of Defence's Breast Cancer Research Program
LaBarge MA, Nelson CM, Villadsen R, Fridriksdottir A, Ruth JR, Stampfer MM, Petersen OW, and Bissell MJ. Human mammary progenitor cell fate decisions are products of interactions with combinatorial microenvironments. (2009) Integrative Biology. January 1(1):70-79. PMCID: PMC2933184
Chanson L, Brownfield D, Garbe, JC, Kuhn I, Stampfer MR, Bissell MJ, and LaBarge MA#. Self-organization is a dynamic and lineage-intrinsic property of mammary epithelial cells. PNAS (2011), 108(8)3264-9. PMCID: PMC3044373
Garbe JC, Pepin F, Pelissier FA, Fridriksdottir A, Sputova K, Guo DE, Villadsen R, Park M, Petersen OW, Barowsky A, Stampfer MR, and LaBarge MA. Accumulation of multipotent progenitors with a basal differentiation bias during aging of human mammary epithelia. Cancer Research (2012). Jul 15;72(14):3687-3701. Epub 2012 May 2. PMCID: PMC3399034
Pelissier FA, Garbe JC, Ananthanarayanan B, Miyano M, Lin CH, Jokela T, Kumar S, Stampfer R, Lorens JB, and LaBarge MA. Age-related dysfunction of mechano-transduction impairs differentiation of human mammary epithelial progenitors. Cell Reports (2014), June 26 PMCID: PMC4122253
Breast Cancer beyond the Age of Mutation. LaBarge MA, Mora-Blanco EL, Samson S, Miyano M., Gerontology. 2016; 62(4):434-42. NIHMSID: NIHMS734389