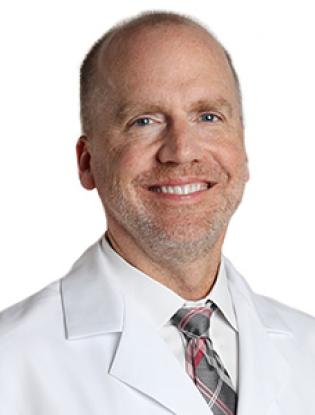 Medical Oncologist
Appointments
Assistant Clinical Professor, Department of Medical Oncology & Therapeutics Research
After completing his Bachelor of Science degree in biology at Loyola Marymount University in Los Angeles, Dr. Smith received his M.D. at the Creighton School of Medicine at Creighton University Medical Center in Omaha, Nebraska, and completed his residency and fellowship at Emory University School of Medicine in Atlanta. He then relocated back to Southern California to continue his career in medical oncology.
Dr. Smith is particularly passionate about treating breast cancer. He cites a "lifelong fascination with biology" that has led to work exploring immunotherapy to treat chemotherapy-resistant cancers, particularly breast cancer. "Helping to bring these immune-oncology treatments from 'bench to bedside' is a contribution I am most excited about," Dr. Smith said.
Dr. Smith appreciates the way City of Hope has integrated itself seamlessly into the communities of Southern California, establishing itself as a premier not-for-profit cancer research and treatment center. "Combining the latest cutting-edge cancer research with the ancillary amenities provided through its community expansion means that I can offer the absolute best in patient-centered, compassionate care," he said.
Diplomate, American Board of Internal Medicine, Internal Medicine
Diplomate, American Board of Internal Medicine, Medical Oncology
1995-1999, Medical Degree, Creighton School of Medicine

1991-1995, Bachelor of Science, Biology (cum laude), Loyola Marymount University
2002-2005, Fellowship, Hematology/Oncology, Emory University School of Medicine (Winship Cancer Institute), Atlanta, GA
2000-2002, Residency, Internal Medicine, Emory University School of Medicine, Atlanta, GA
1999-2000, Internship, Medicine (categorical), Emory University School of Medicine, Atlanta, GA
2019-Present, Assistant Clinical Professor, Department of Medical Oncology & Therapeutics Research, City of Hope, Newport Beach and Duarte, California

2012-2019, Medical Oncologist/Hematologist, Breastlink Medical Group, Orange, California

2009-2011, Associate Physician, David Vafai, M.D., Inc., Rancho Mirage, California

2008-2009, Physician, Southern California Permanente Medical Group – San Marcos, San Marcos, California

2006-2007, Associate Physician, Hematology/Oncology, Cancer Center Oncology Medical Group, La Mesa, California
American Society of Clinical Oncology

American Society of Hematology
DeJoya-De Keyser R., Bencheqroun HK, Smith W. Not All That Cavitates in the Lung is TB (poster). American Thoracic Society International Conference 2014.
Smith W, Khuri F. The care of lung cancer patients in the 21st century: a new age. Seminars in Oncology, Vol. 31, No. 2, Suppl. 4(April), 2004: 11-15.
Smith W, Fanucchi M. Treatment of advanced non-small cell lung cancer in special populations. Oncology, Vol.18, No. 10(Sept.), 2004: 1326-1327.
Smith W, Saba N. Critical Reviews in Hematology and Oncology, Vol. 55, 2005: 143-152.
Ratings and reviews below are gathered from the Press Ganey Clinician and Group Consumer Assessment of Healthcare Providers and Systems (CG CAHPS) survey. CG CAHPS is a standardized survey that is used to measure a patient's experience in the physician office setting. Ratings are an average of all responses to questions about a provider's care, with 5 stars being the highest.
Ratings
4.9
Show respect for what you say
4.8
Spend enough time with you
4.8
Provider explain in way you understand
4.8
Provider listen carefully to you
4.7
Recommend this provider office
4.7
Know important info medical history
---
Reviews
Overall was good.
- Verified patient
I will tell everyone how great Doctor Smith has been.
- Verified patient
Dr Smith is so wonderful, he truly listens and takes my concerns to heart, explaining and giving options. I appreciate his calm and giving me his time without rushing.
- Verified patient
I wish all my doctors could be at COH they are the best and their care exceeds others.
- Verified patient
Dr. Smith is the best [...]
- Verified patient